Over the years the Marvel Cinematic Universe has reached heights that no other film franchise has reached before, as has the roster of actors who have joined the renowned universe. From the initial casting of Robert Downey Jr.which became the heart of the Marvel Cinematic Universe, up to the ensemble movies Avengers: Infinity War And Avengers: Endgameit would seem easier to mention those who have not yet joined the MCU, rather than the actors already present.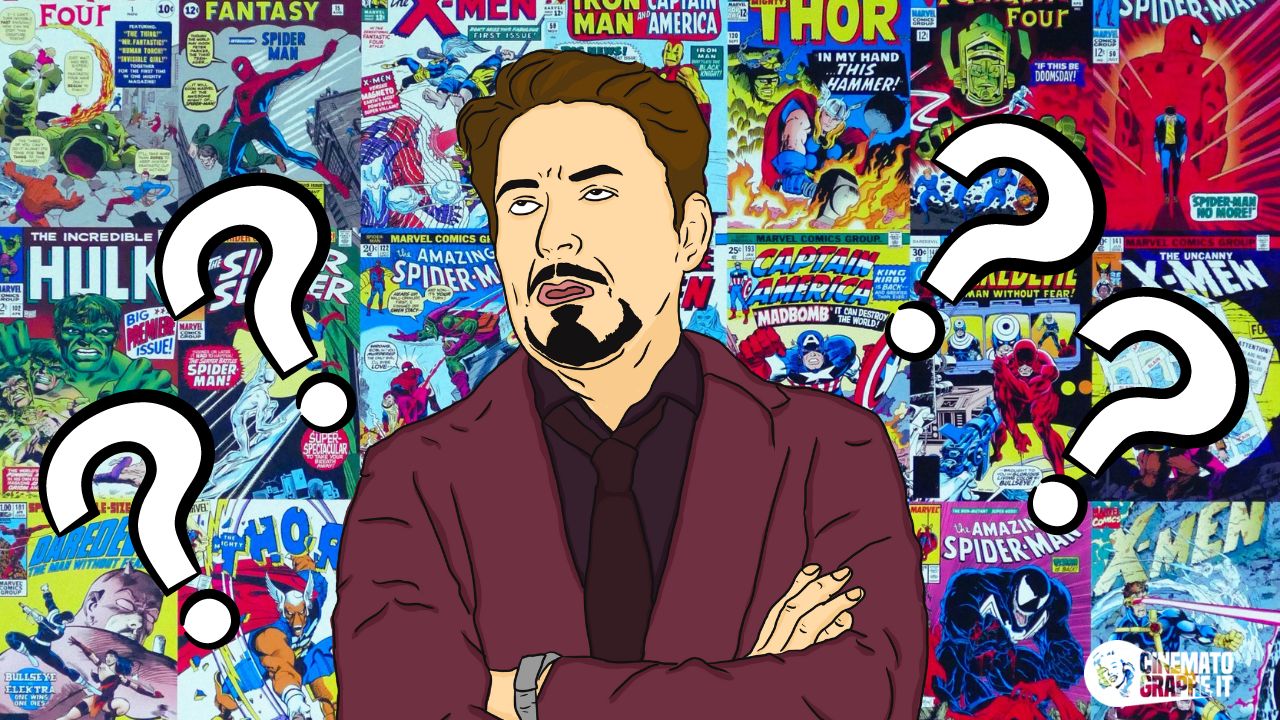 In this regard, however, there is nothing to worry about as Marvel aims to expand further and of course, these goals include many other projects on the horizon: new and exciting names of actors who want to join the MCU could still become a reality. There are currently tons of Hollywood actors who would like to have a part in the Marvel Cinematic Universe, but who knows if and when their wishes will be granted. Many of them expressed their wishes via social media, others in interviews. Let's find out who they are together.
1. Keanu Reeves among the actors who would like to be part of the Marvel Cinematic Universe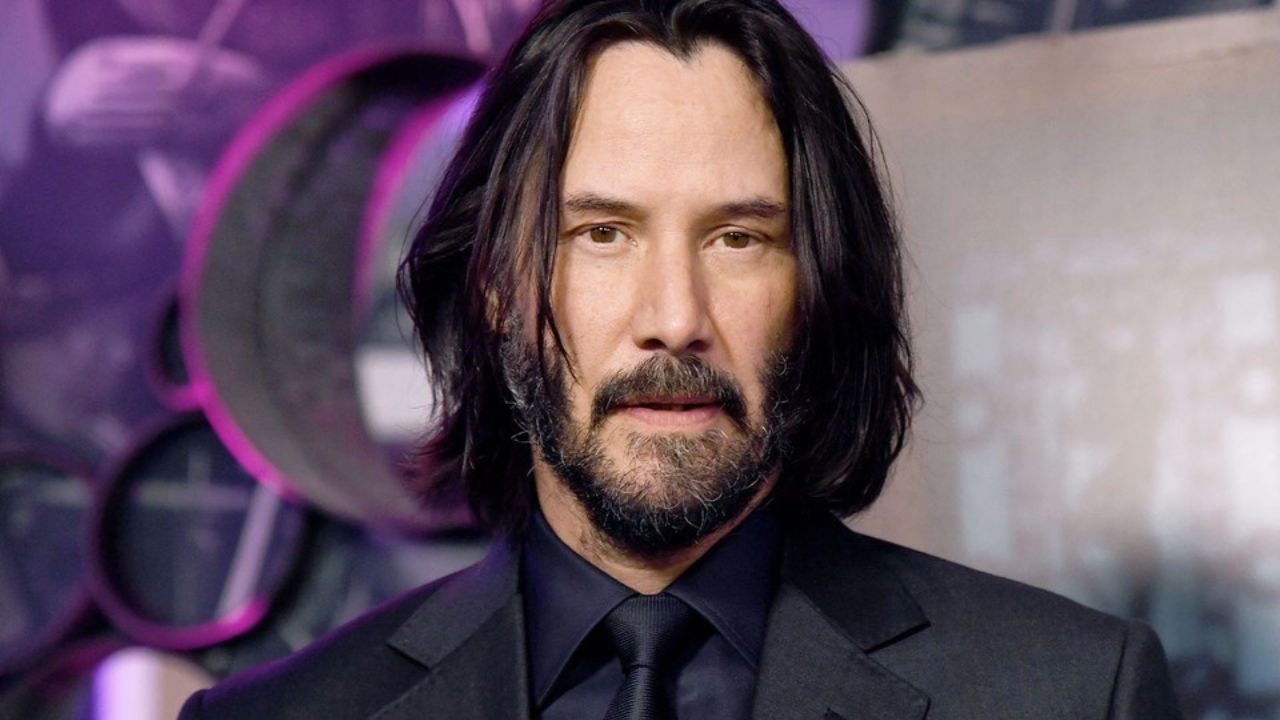 The kindest man in Hollywood, Keanu Reeves, has announced on multiple occasions his admiration for the entire Marvel Cinematic Universe, especially for the ambition and extreme talent of the people who work there. He has repeatedly stated that he will join the MCU "it would be an honour. There are some fantastic directors and creatives and they are doing something that no one has ever really done before them".
Also read Thunderbolts: for David Harbor will change the Marvel Cinematic Universe
The fact that the actor hasn't yet been announced as a cast member for any future Marvel projects doesn't curtail the desire of fans, who envision Reeves bringing virtually any Marvel character to the big screen. Kevin Feige has admitted that he has met with the actor for almost every project in the Marvel Cinematic Universe, but while he would also love to see Reeves in the guise of a superhero, there is currently no guarantee if that will happen sooner or later.
2. Jessica Chastain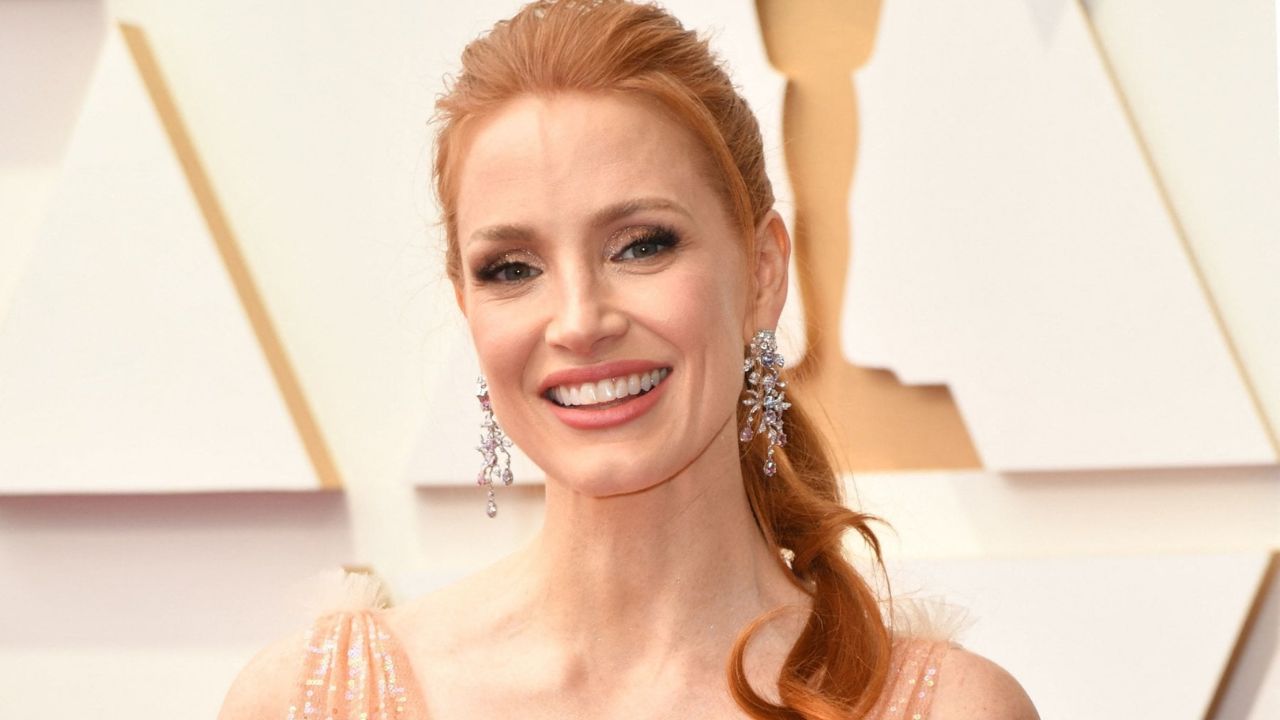 The interpretation of Vuk in X-Men: Dark Phoenix did not give up Jessica Chastain from wanting to be part of a world of superheroes again. The actress is far more talented than she's demonstrated in the X-Men franchise, so she's kind of, in a way, looking to the Marvel Cinematic Universe for redemption. Be careful, though: her conditions for joining the MCU seem to be very clear. While many aspire to play superhero roles, she much prefers playing a villain, as she believes it will give her much more fun. Furthermore, again according to the actress's terms, this alleged villain should already be an established and well-known character in the comics and, considering that she has no interest in signing a long-term contract, her narrative arc should be told in a single appearance.
The most surprising thing about what he said was that he perfectly described the role of Vulk, a villain he already played in Dark Phoenix and which most viewers considered more of a waste of time than anything else. Recently, however, the actress has taken a step back from what she previously said, revealing that she had turned down a supporting role in Doctor Strange since in the future he would like to play the role of a rather significant superhero.
3. Henry Cavill among the actors who would like to be part of the Marvel Cinematic Universe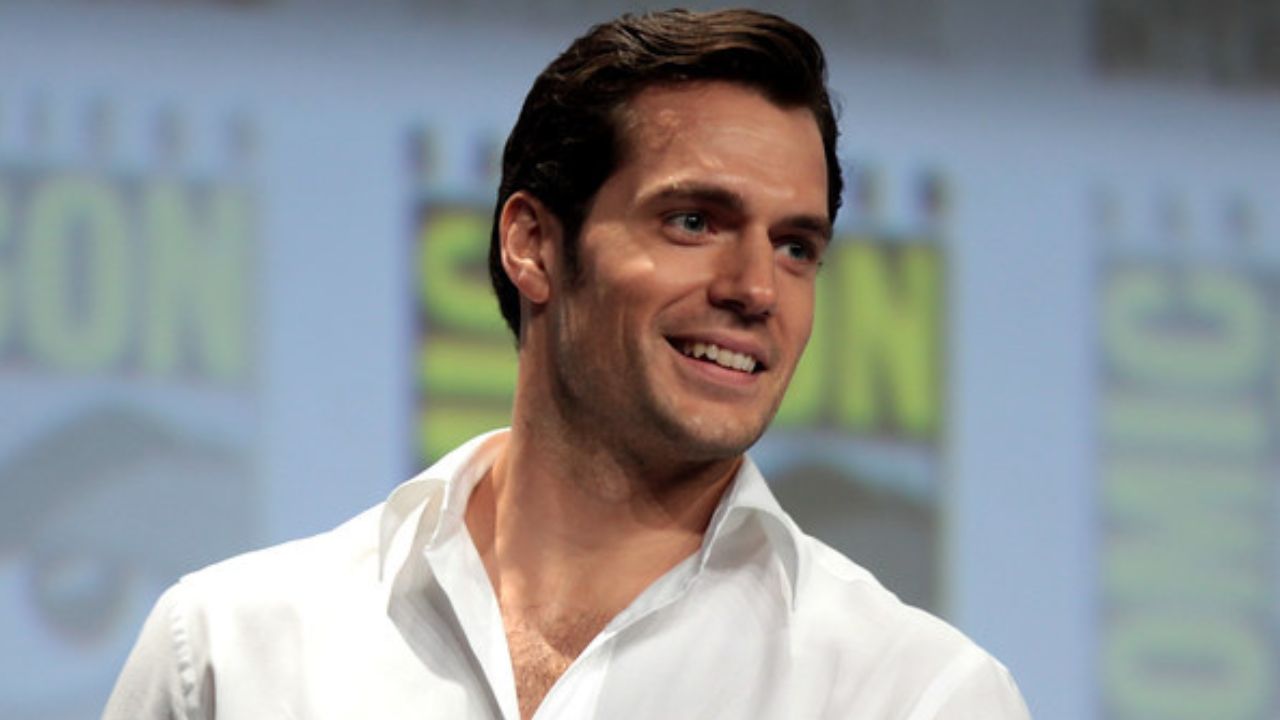 You can't talk about Henry Cavill and not think about his superhero par excellence: Superman. By now we already know that the actor will return as the Kryptonian and in the DC Universe after his recent announcement, but until recently there was no such certainty and Cavill was open to any possibility, including his entrance in Marvel Cinematic Universe. In fact, when asked in the past if he had ever considered making a leap from DC to Marvel, the actor did not hold back, on the contrary he replied that he would gladly play a modernized version of Captain Britain, just like Chris Evans did with Captain America, making his performance iconic.
It goes without saying that Henry Cavill would have been perfect as Captain Britain: Brian Braddock's alter ego, the superhero has a long history in Marvel Comics as a hard-hitting character, has affiliations with the Avengers, Illuminati, and even led his own team known as Excalibur.
4. Wool Condor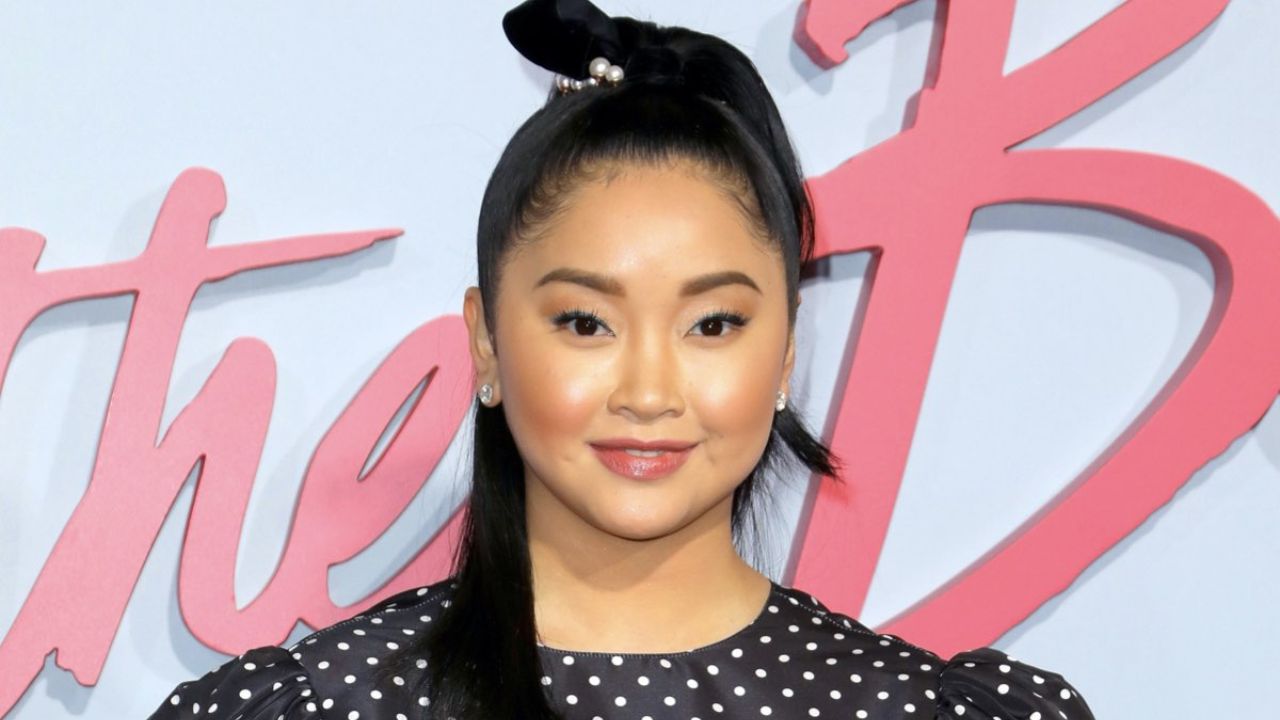 Lana Condor is no stranger to translating characters from Marvel comics, as she played Jubilee in X-Men: Apocalypse of 2016: his first film credit ever. Acknowledging that his character was not given justice 6 years ago, as the screen time granted to her was very limited and as his role was to be considered more that of an extra than an actual character, Wool Condor strongly believes that there is potential to give her the part she deserves in the future and perhaps play the same X-Men character again, this time within the Marvel Cinematic Universe considering that Jubilee and the rest of the X-Men are now in possession of the Disney.
5. Zac Efron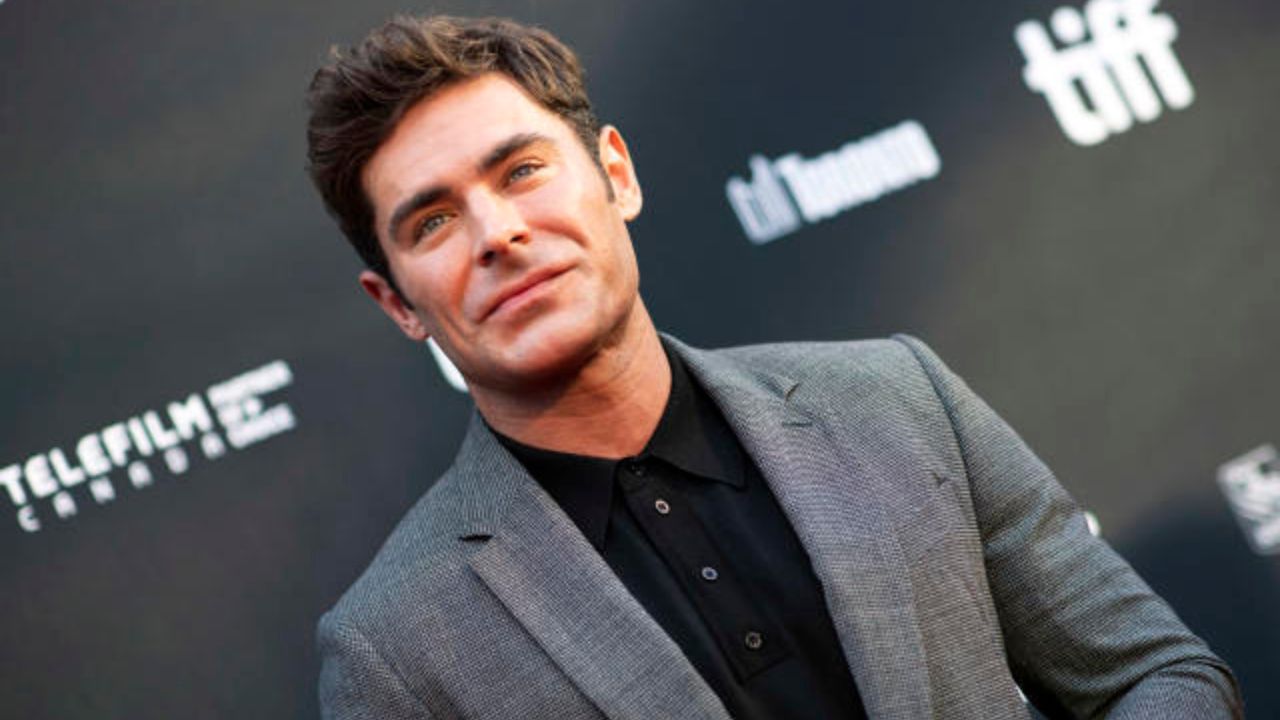 Among the actors who have never appeared in the Marvel Universe is also Zac Efron. The funny thing is that about a month ago some rumors started circulating on the net that Marvel was looking for a "Zac Efron guy" for a role. Precisely in relation to the rumor in question, the actor expressed himself during a guest on The Tonight Show: "For real? Wow. Well they could call me". Furthermore, in spring 2022, Efron, during an interview, explicitly revealed that he was enthusiastic about the idea of ​​being considered for a role within the Marvel Cinematic Universe: "I love the Marvel Universe so much, I've been a Marvel fan practically since I started taking my first steps. If the right character were to arrive and they decide to offer him to me, I would jump at the opportunity and I would accept right away".
In the past Efron was associated by fans with one particular character: Adam Warlock in Guardians of the Galaxy Vol. 3, which however was later played by Will Poulter. Another role the fandom would like to see him in is also Johnny Storm, better known as the Human Torch, when the Fantastic Four will finally enter the MCU. We are confident that Efron will appear in one of the next Marvel projects, on the other hand his name has circulated too many times in the last period when it came to casting new characters.
6. Sadie Sink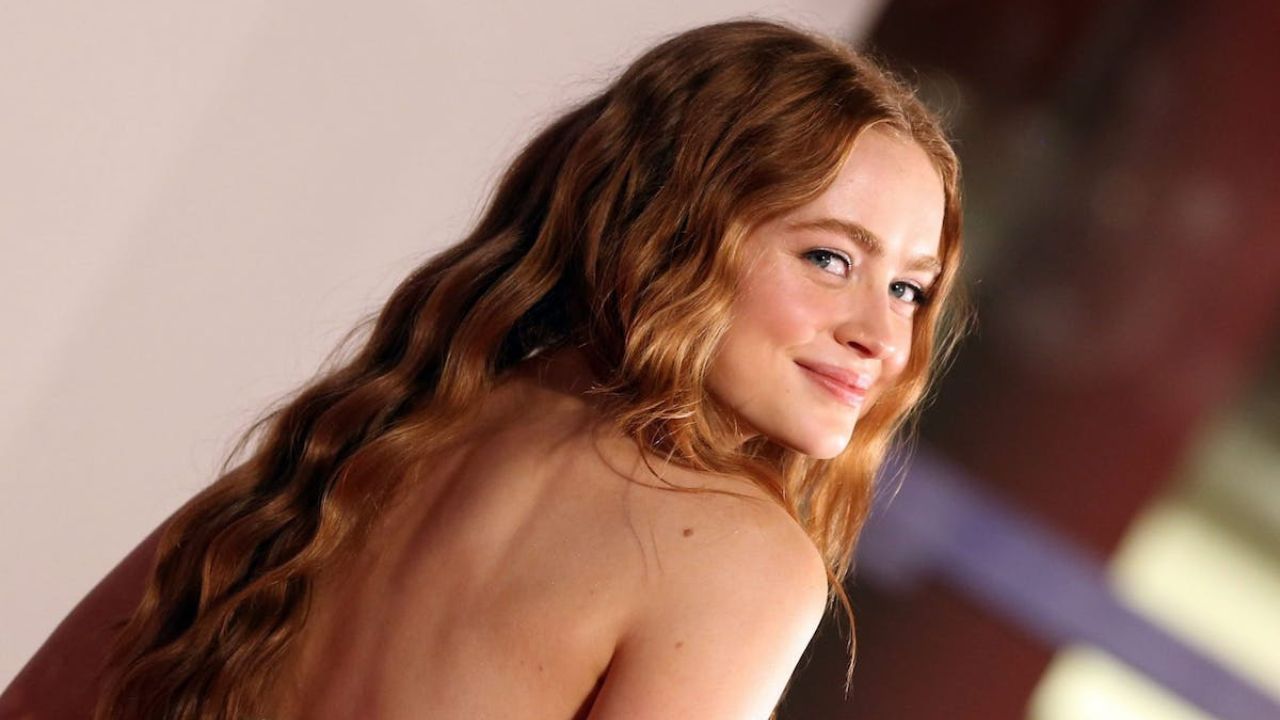 The star of Stranger Things, Sadie Sink, who enchanted the fandom of the Netflix series especially in the fourth season playing the character of Max Mayfield, has recently been at the center of rumors relating to his probable involvement in the Marvel Cinematic Universe. Apparently Mayfield had been associated with an as yet undisclosed character (many thought Jean Gray in a new version of the X-Men in plans at Marvel Studios and others Songbird in the next film Thunderbolts).
Although the actress denied the rumors, she still said she was interested in a superhero role: "I have seen these rumors, but they are not true. That said, who doesn't want to play a superhero? If they were to offer me the ideal character I could only accept! At the moment I'm not very savvy on the subject, so I don't know which superhero would be available. Like: how many are still left? I don't know, but I'll keep an eye out anyway".
7. Timothee Chalamet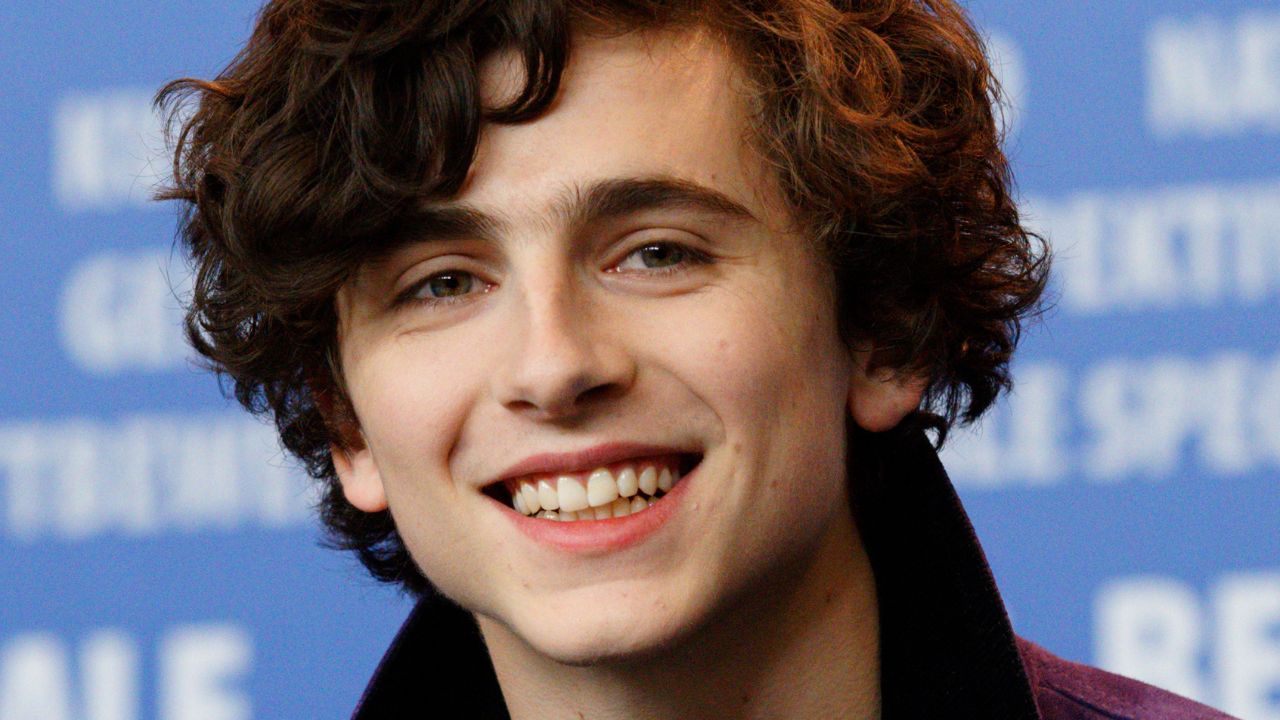 By now he has become a familiar face on the big screen after Call me by your name by Luca Guadagnino, although he had previously appeared in some films in minor roles, but there was a time when Timothee Chalamet thought he'd make his debut in the hearts of viewers playing a particularly well-known comic book hero: Spider-Man. Apparently, in fact Chalamet showed up to audition for the film Captain America: Civil War for the version of Spider-Man accepted in the Marvel Cinematic Universe, role then went to the renowned Tom Holland. So we can say that the actor has long since expressed interest in entering the Marvel Cinematic Universe.
Who knows if his interest has remained unchanged, we believe so, considering that, when the first trailer of the latest Spider-Man film was released, Spider-Man: No Way Home, Chalamet did not hold back, during an interview, in expressing his great enthusiasm, stating that he had even started looking for clues and easter eggs. The actor certainly has multiple opportunities to join the Marvel Cinematic Universe, especially with so many characters out there looking to play him, but right now he's just a huge fan of the franchise.
8. Janelle Monáe among the actors who would like to be part of the Marvel Cinematic Universe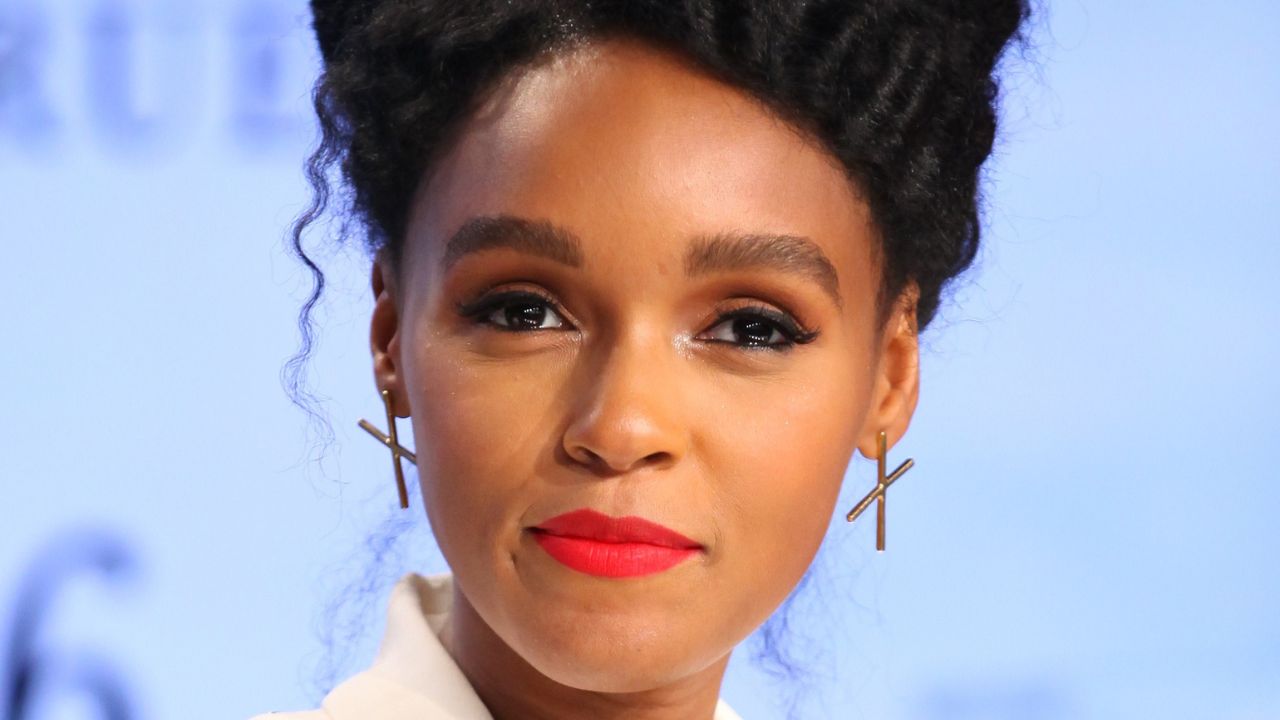 It's only a matter of time before Marvel Studios announces the Marvel Cinematic Universe's take on the X-Men following Disney's acquisition of the rights to the characters. With this major project in the pipeline it is only natural that the Studio will start casting to find the actors to play the team members.
In this regard, the actress and singer Janelle Monáe (Moonlight, Glass Onion – Knives Out) publicly announced in 2020 that he would like to join the franchise as Storm: "One of my dreams has always been to play Tempesta. I don't know if she will appear in the Black Panther sequel, but it would be a dream to have her in that film. A lot of women have dressed up as Tempesta and they've done an outstanding job. I would be honored to be part of that team of artists and do Tempesta justice".
9. Simon Pegg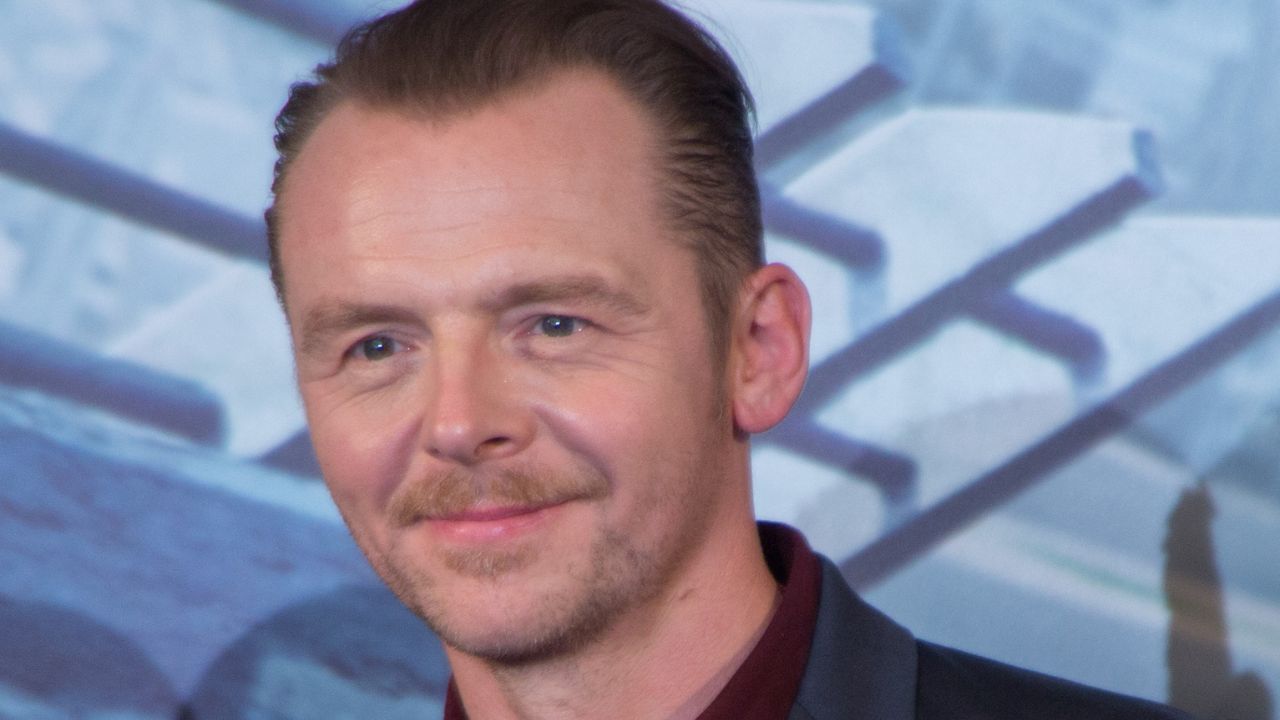 You know that the MCU originally considered Simon Pegg for the lead role in Ant-Man? However, in the end, the Studio settled on Paul Rudd, who proved to be perfect in the role of Scott Lang. Beyond this little curiosity, in 2018 Pegg revealed that he would like to enter the Marvel Cinematic Universe to play Captain Britain . The same character that Henry Cavill also wanted to play; at this point we are convinced that playing the role of the British superhero is a dream for any British actor. Either way, Pegg isn't known for being a lead action man, but neither was Paul Rudd before he entered the Marvel Cinematic Universe.
The actor has recently retraced his steps, declaring that he's in no rush to join the Marvel Universe. We don't know if he is firmly convinced of his statement or if he has now put his mind at rest and it is easier to believe what he said: "I'm in no rush to join the MCU, or anything like that. I feel I need to be more free. Usually you join these franchises and then you're stuck with them for years. This might be a bit limiting for me".
10. Mary Elizabeth Winstead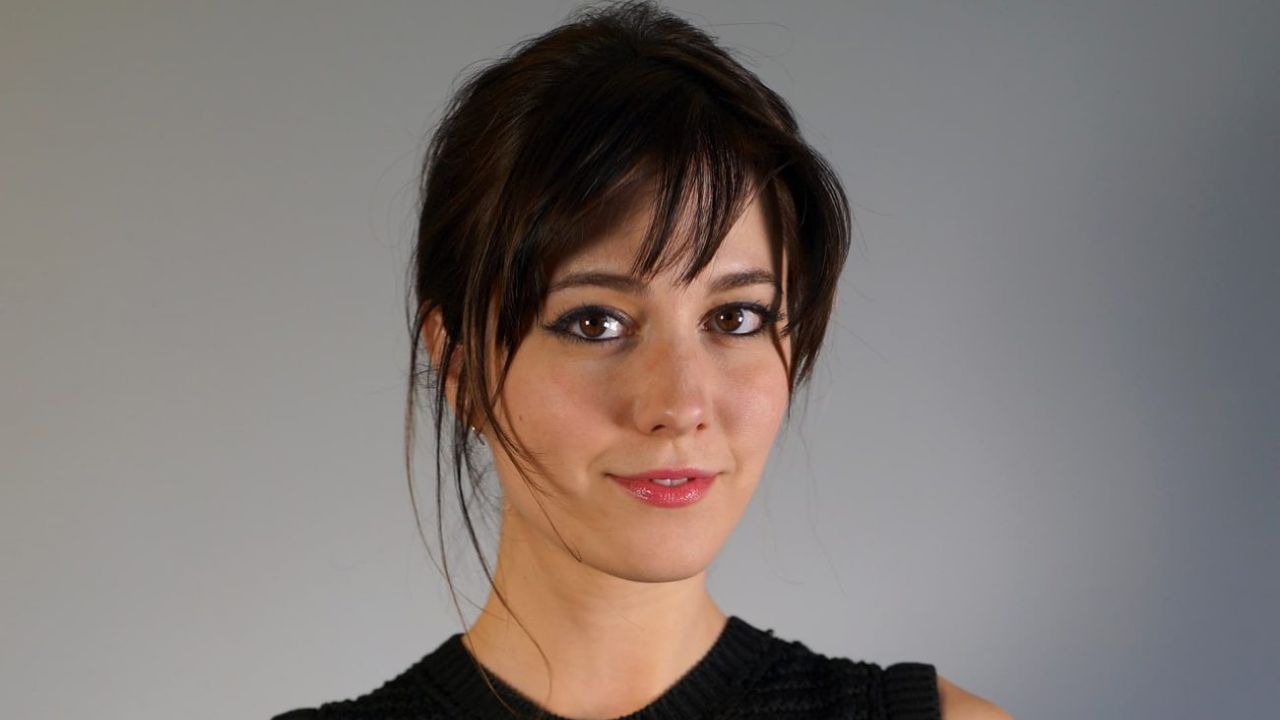 Mary Elizabeth Winstead is known for playing multiple roles in various film genres. Did you know that a few years ago she tried to join the MCU by applying to audition for Captain America: Civil War for the part of Sharon Carter? Eventually the role went to Emily VanCamp and Winstead, however, found fertile ground in the superhero genre soon after playing the Huntress in the film Birds of Prey. Nonetheless, considering the film's flop in the DC Extended Universe, we're sure Winsted would have gladly swapped roles.