It took years to see them together again, but it was worth it!
Usually, we can only celebrate a couple of reunions: with high school and possibly university mates. In this sense, the performers of films and TV series are more fortunate because for each production in which they have taken part they have the opportunity to celebrate a similar anniversary with the rest of the cast. Here are 10 times when our actors favorite yes they are meet again after many years.
Actors who met again after many years of success in films or TV series
1. Titanic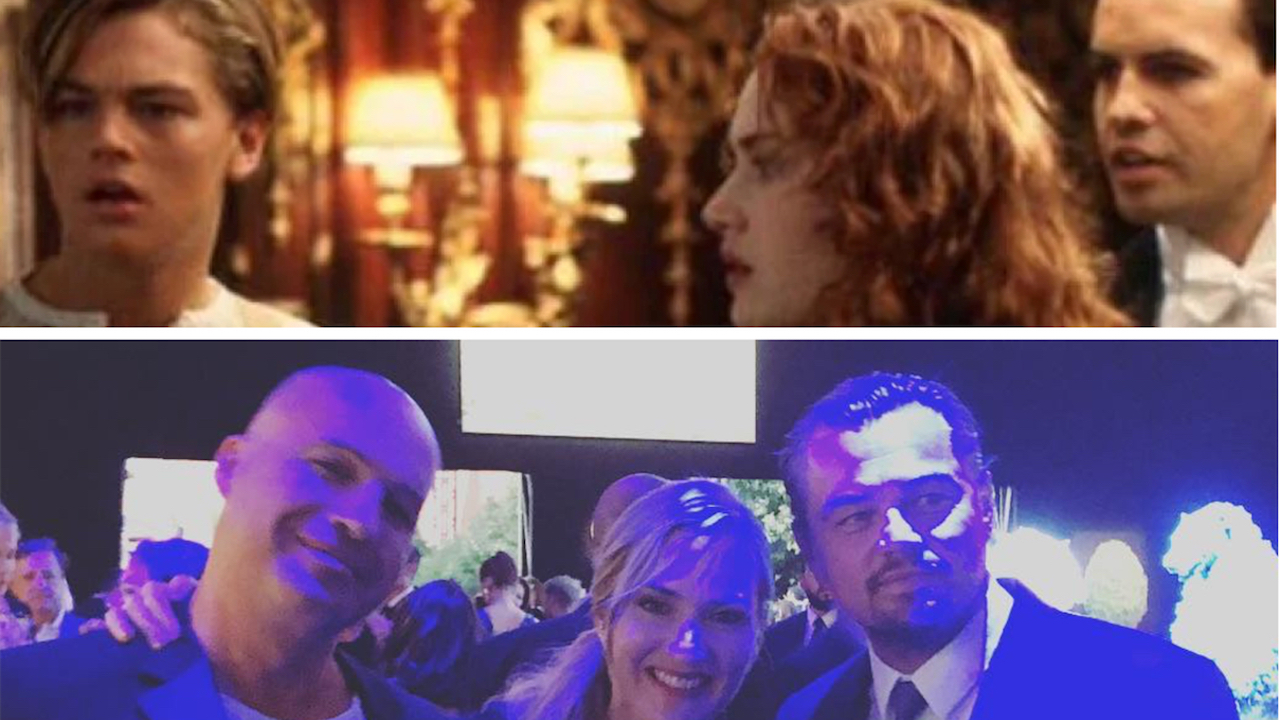 Ladies and gentlemen, here you go Kate Winslet, Leonardo DiCaprio and Billy Zane! The actors of Titanic they met again over twenty years after the film's theatrical release.
2. Harry Potter
Also known as Lucius and Draco Malfoy from appearances in Harry Potter, Jason Isaacs and Tom Felton they reunited at one of Felton's stage shows.
3. Gossip Girls
#Gossip Girl stars Penn Badgley and Leighton Meester reunite in new photo. pic.twitter.com/PMIGu3emZe

— Pop Crave (@PopCrave) May 18, 2022
15 years after the teen drama Gossip Girl, Penn Badgley and Leighton Meester, have crossed their paths again. The late Dan Humphrey invited his former co-star on his new podcast, Podcrushed.
4. X-Files
Almost thirty years later, Gillian Anderson and David Duchovny they met again in April 2021.
5. Big Daddy – A special dad
The actors Adam Sandler and Cole Sprouse they met again 20 years after the film Big Daddy – A special dad. Respectively dads Sonny and Julian (along with twin brother Dylan Sprouse) reunited, sharing the moment with Sandler's wife Jackie, singer King Princess and actor David Spade.
6. A family of the third kind
In honor of the show's 25th anniversary, John Lithgow, Joseph Gordon-Levitt, Kristen Johnston and French Stewart they accepted an invitation to a pop culture festival.
7. Back to the Future
With one click Michael J. Fox (Marty McFly in the trilogy) e Christopher Lloyd (Dr. Emmette Brown) they made us travel back in time!
8. Sabrina, the Teenage Witch
Iconic series of the nineties, aired from 1996 to 2003, 17 years after the broadcast of the final episode, 100 cast and crew members gathered for an unforgettable night.
9. The OC
Fans' favorite couple of The OCimpersonated by Rachel Bilson and Adam Brody, she came across at the airport. Even though they were a couple behind the scenes at the time, today they are in other relationships and happily parents.
10. Indiana Jones and the Temple of Doom
Almost four decades since Indiana Jones and the Temple of Doom, Harrison Ford and Ke Huy Quan they got to see each other again, sharing an electrifying hug, smiles and laughter.
Also read 10 photos of the most beautiful actors ever that show how they have changed with the passage of time