you've probably heard Will Santino, an illustrator whose absurdist caricatures are published by The New Yorker, The artist has a touch of his own, which can be identified by his situation comedy and his unexpected and wacky puns. Everyone can identify themselves through these little characters painted in black and white in a fairly simple style, and whose exchange reflects our modern life, If you enjoyed these 35 comics with unexpected fallout and these 22 comics for deep comic fans, you'll love these after pictures!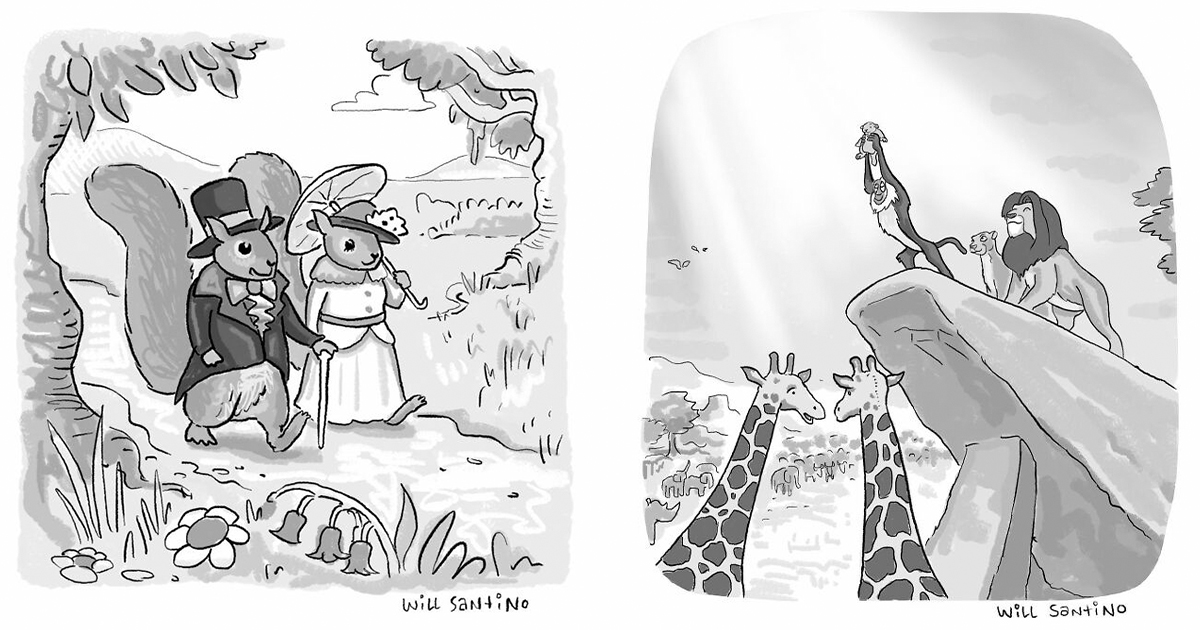 1/ "In this place, as in the previous place, there is a large window which is also a door"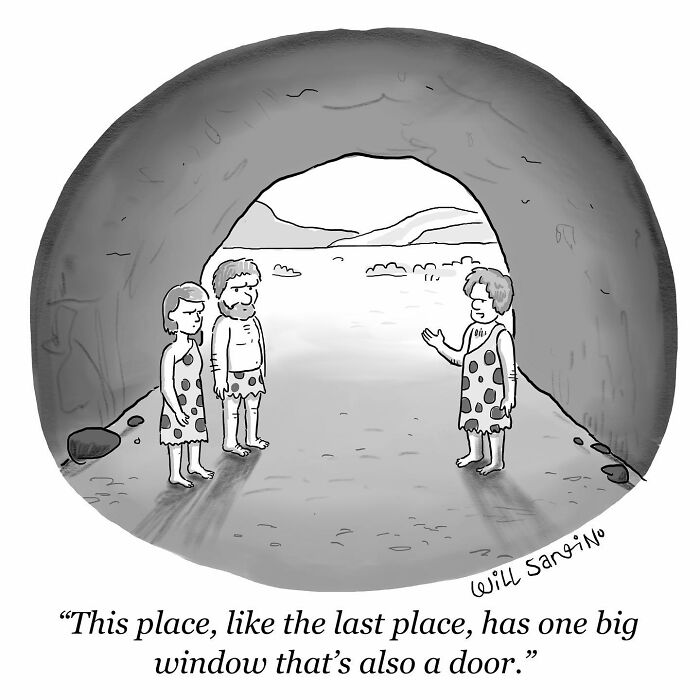 2 / "Of course we like to play, my dear. You just need to stop telling people we're debauchery"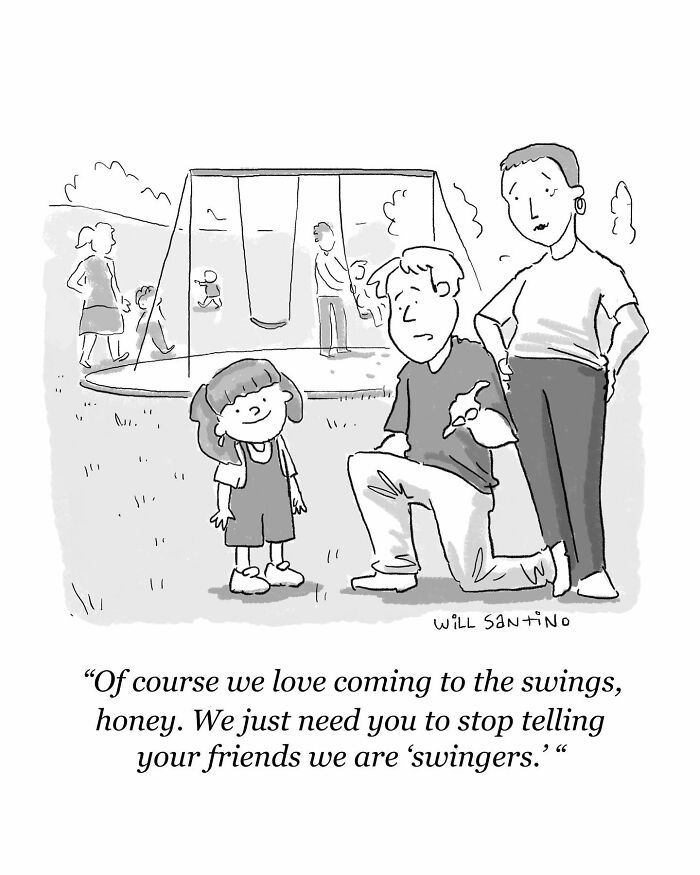 3/ A victorious cat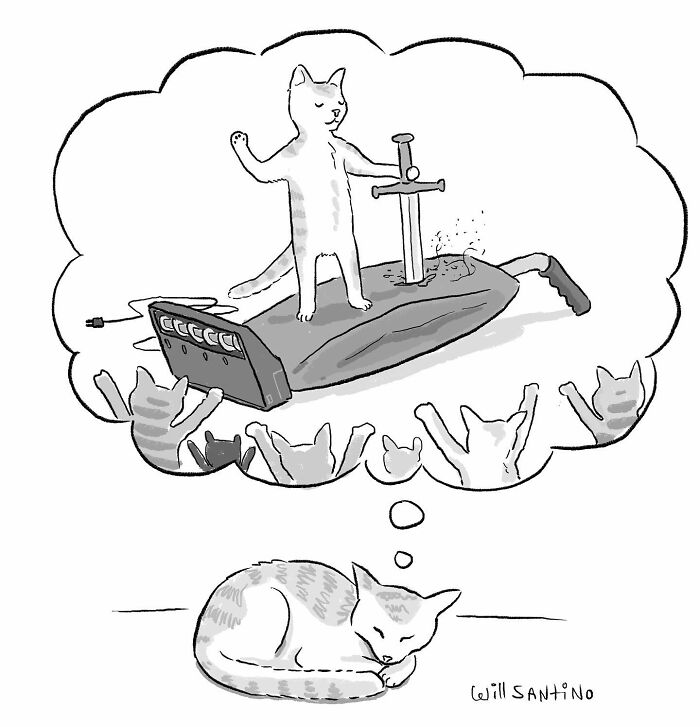 4/ "Are we in a sect?"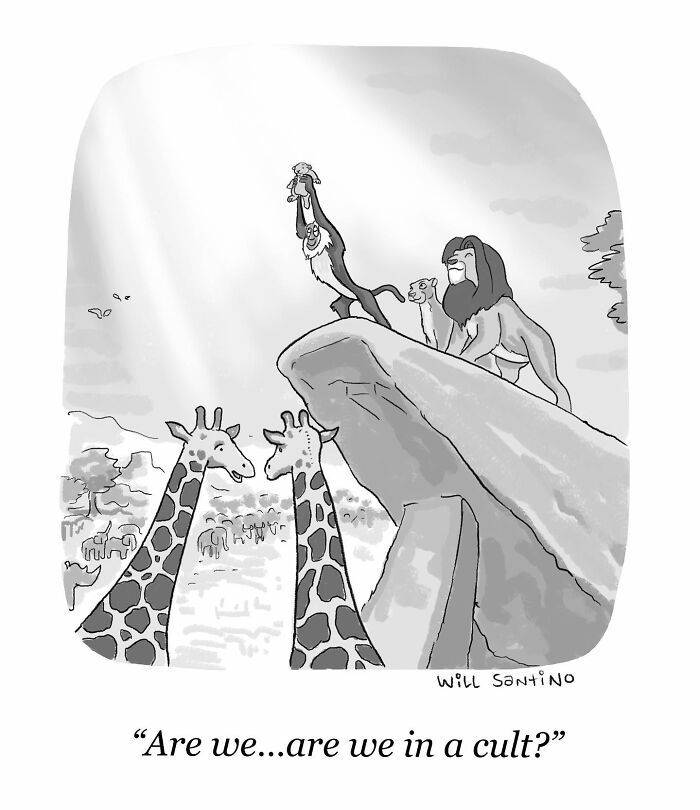 5/ "I licked this frog and now he's a prince!"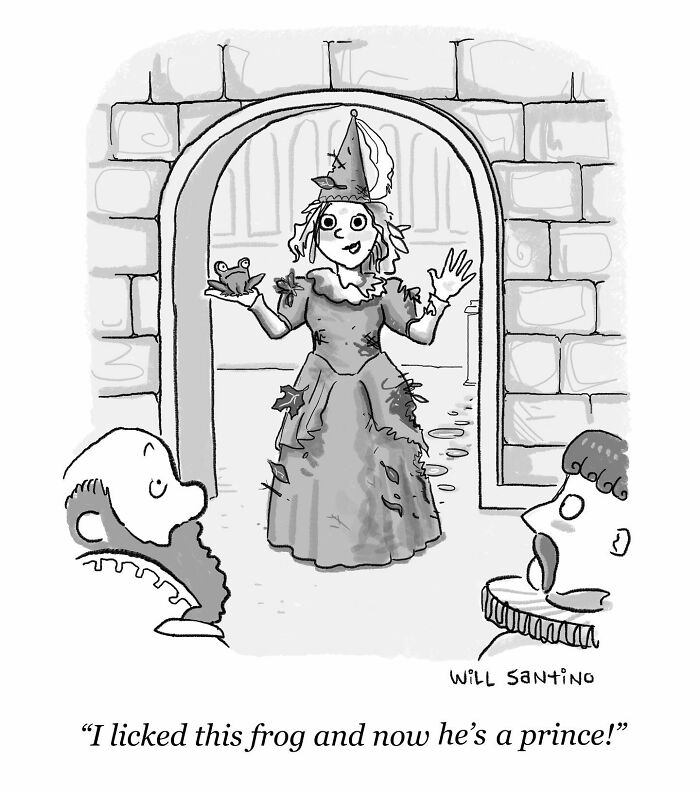 6/ "I'm afraid they'll love it when we kill"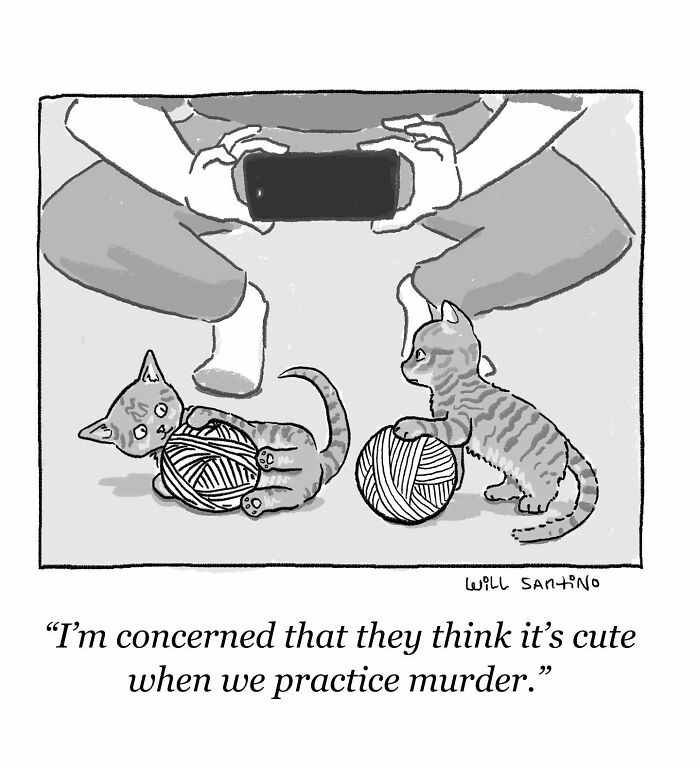 7/ "So you guys really wanted to hang out and your battery died?"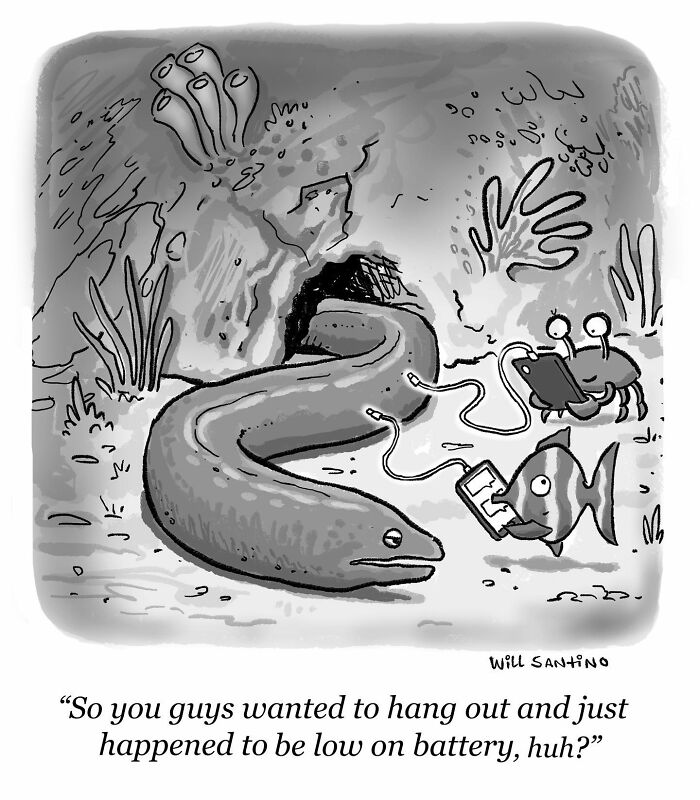 8/ "Attention, a plate of ice cream!"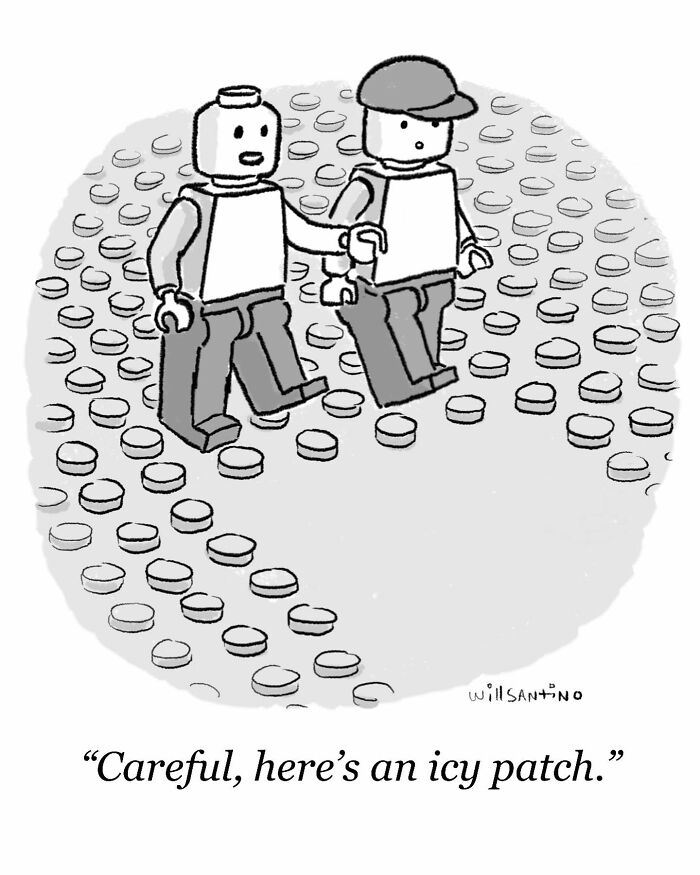 9/ "Can I see your ID? Wait, that's fine. Actually, yeah, can I see your ID? Uh, wait"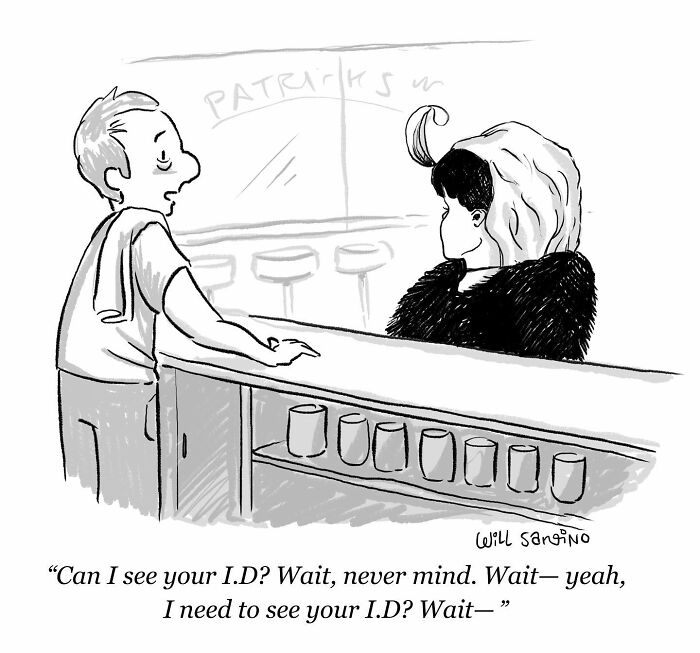 10/ "Really? I think he's on my side of the family"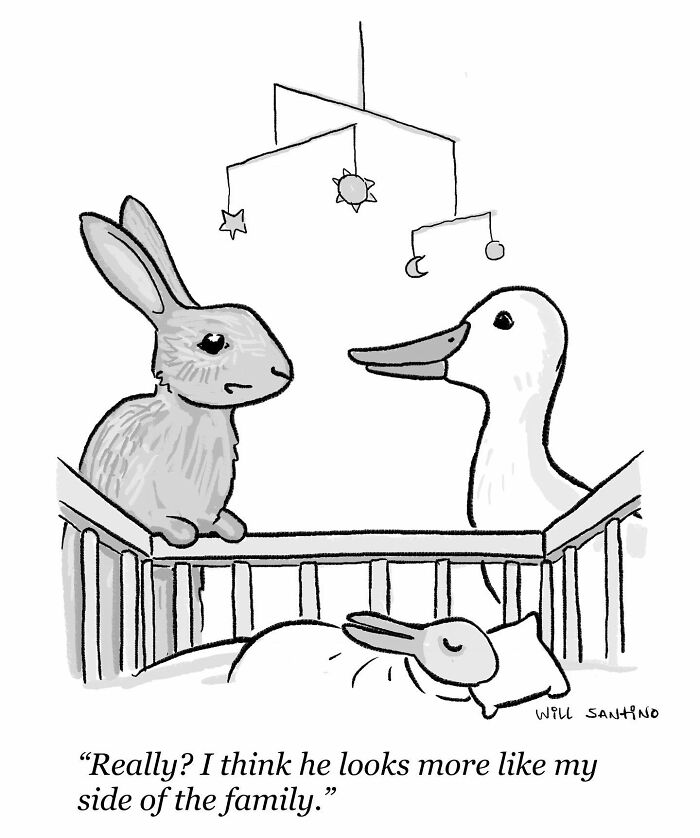 11/ "I'm afraid the monkey bar is not safe"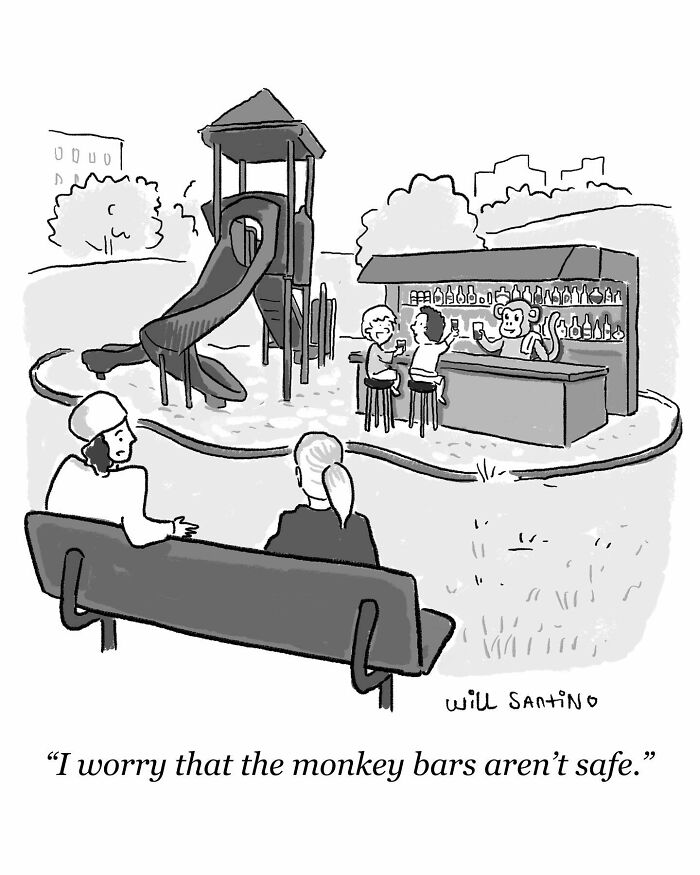 12/ Pterodactyl named Timothy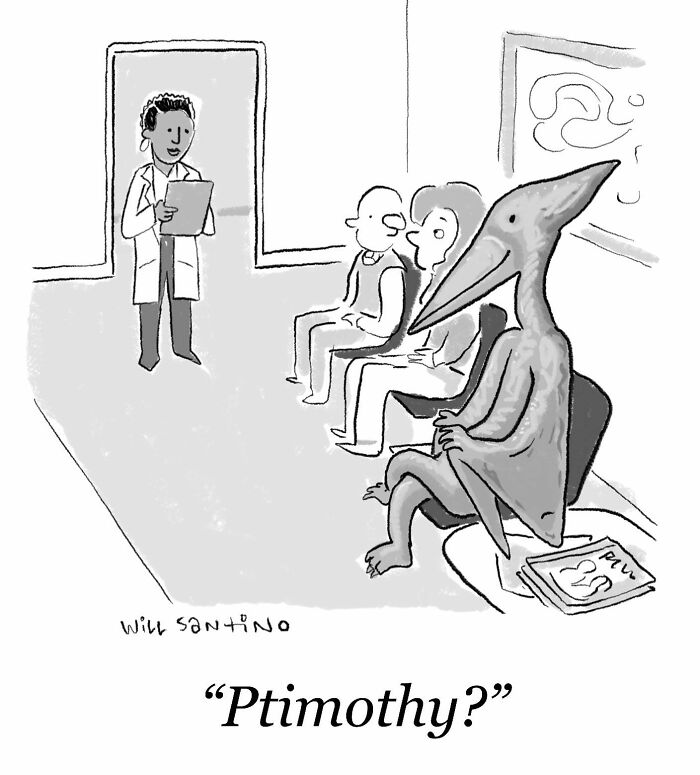 13/ "This is the pop-up that Greg told us about"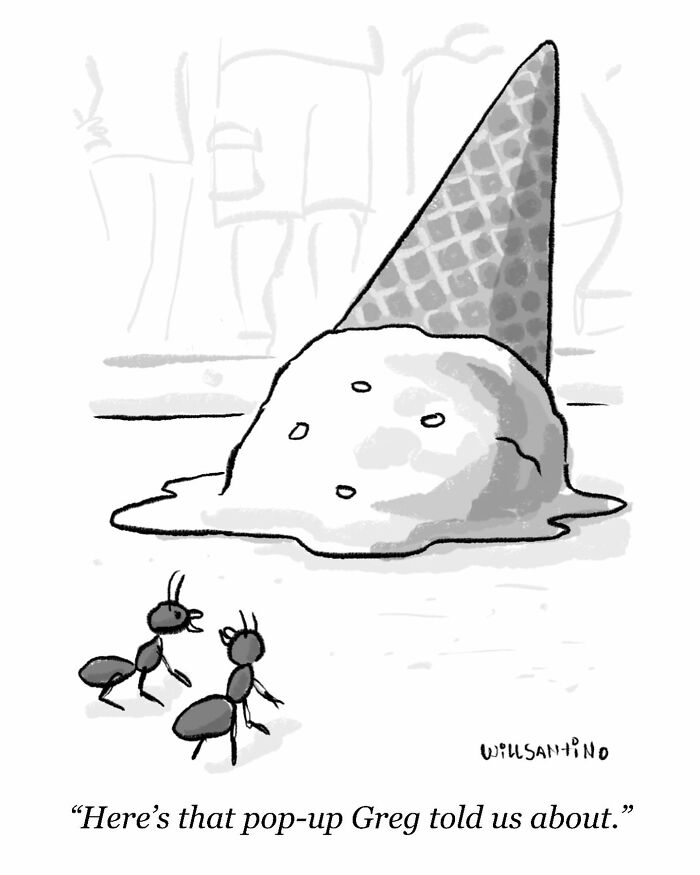 14/ "Oh my god, I was beautiful!"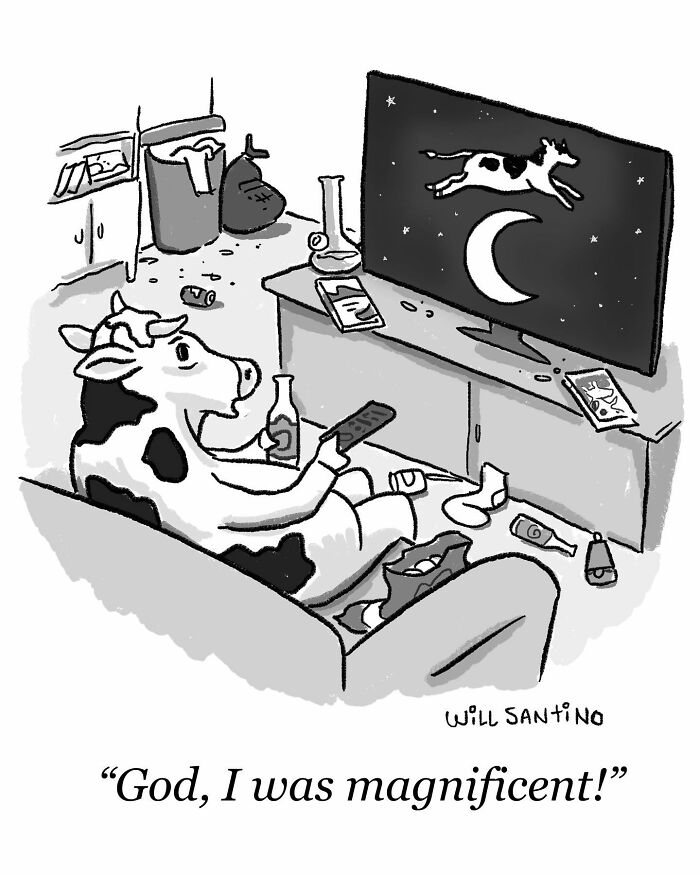 15/ "I really thought no one else would have this hat"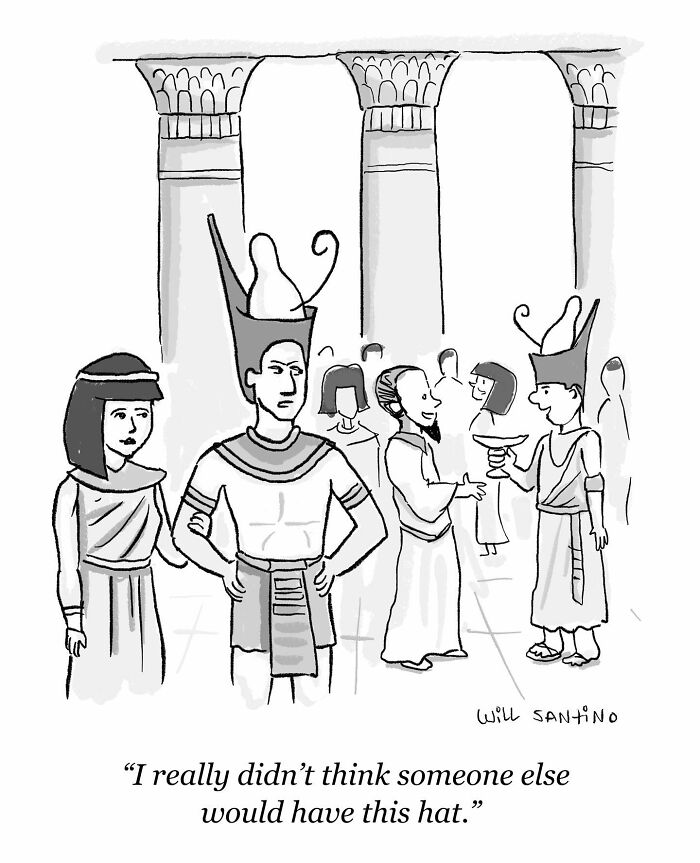 16/ Tortellini Tour of France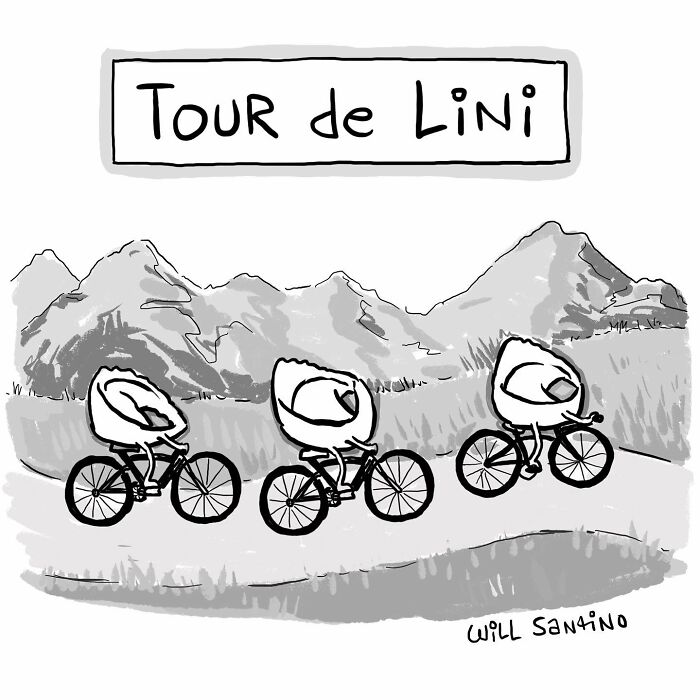 17/ "Class! But why have I been naked my whole life?"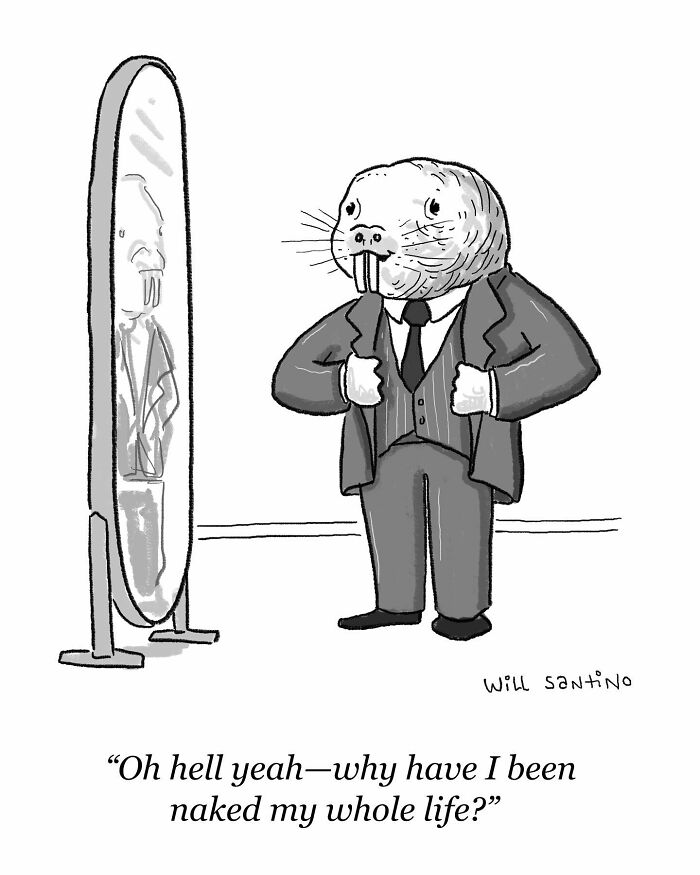 18/ "There's no way I'm going to live in Pompeii for the rest of my life"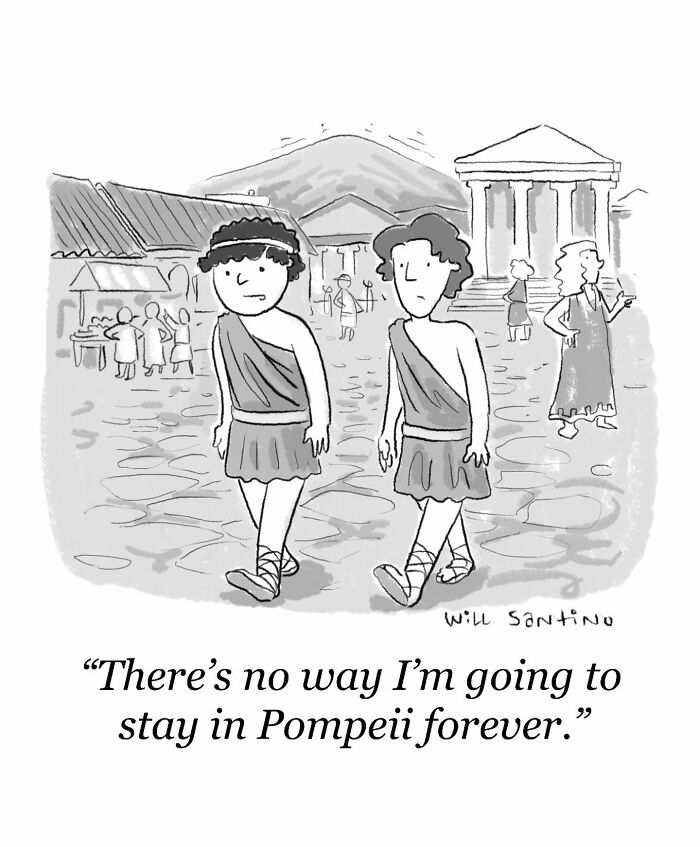 19/ The highly requested Noah's Ark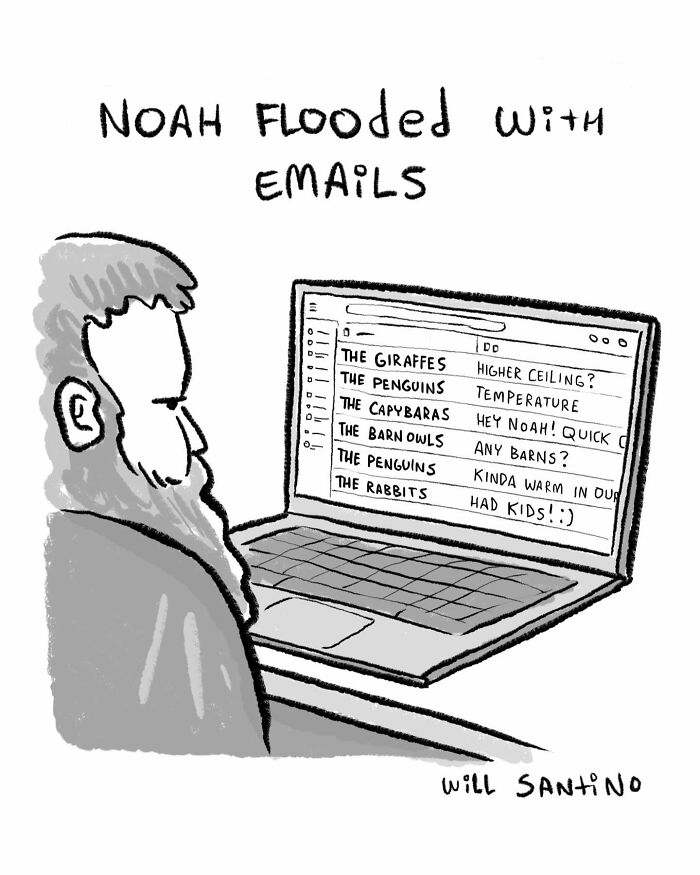 20/ "Alfred, I'm going to ask you one last time: are you sure you don't want to be called Batmajor?"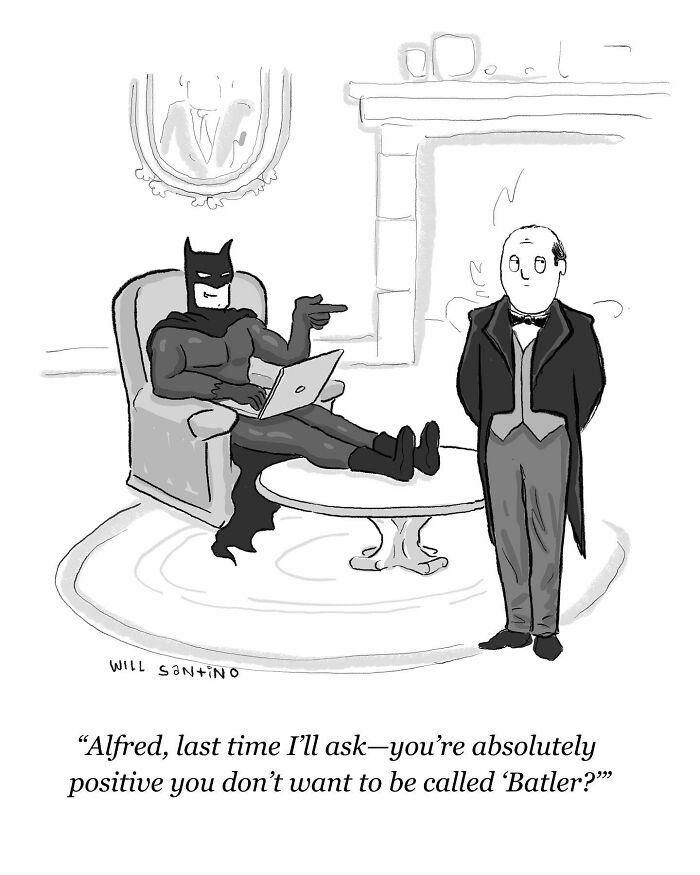 21/ "Are you sure this flight is full? There's still room for dessert"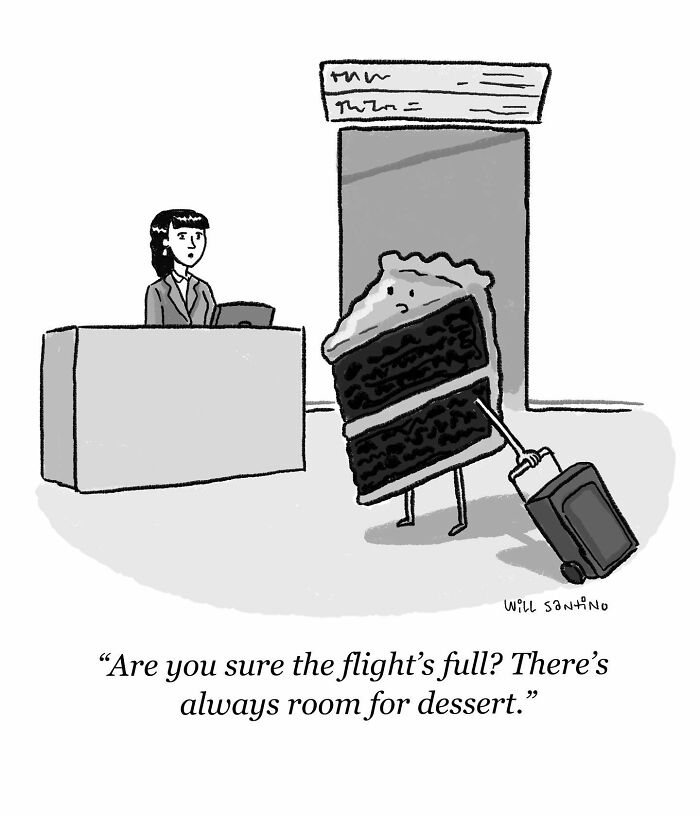 22/ "Uh oh, looks like I'll have to put on my costume and beat up some poor people"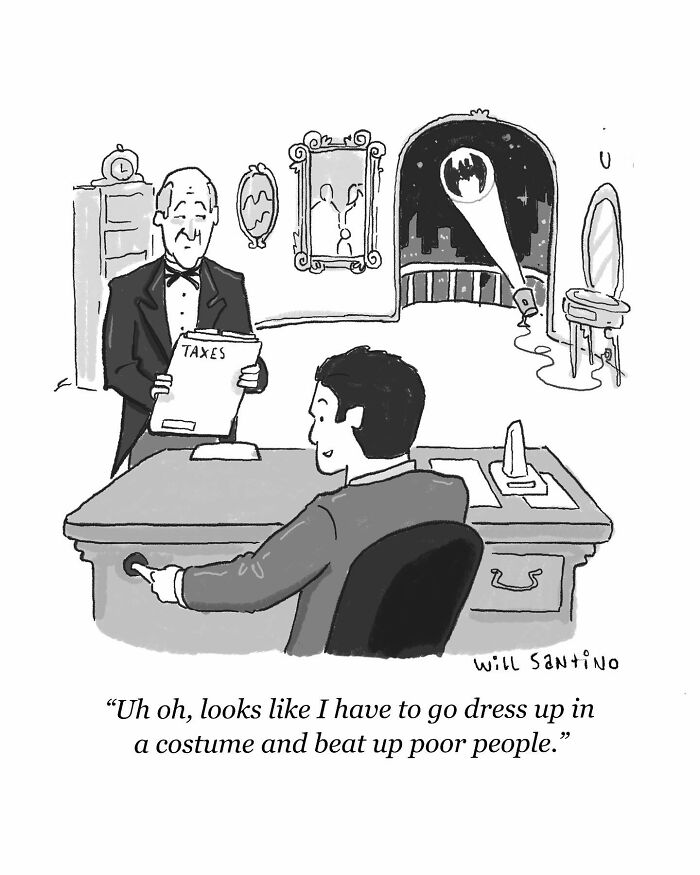 23/ "Make room for Jesus!"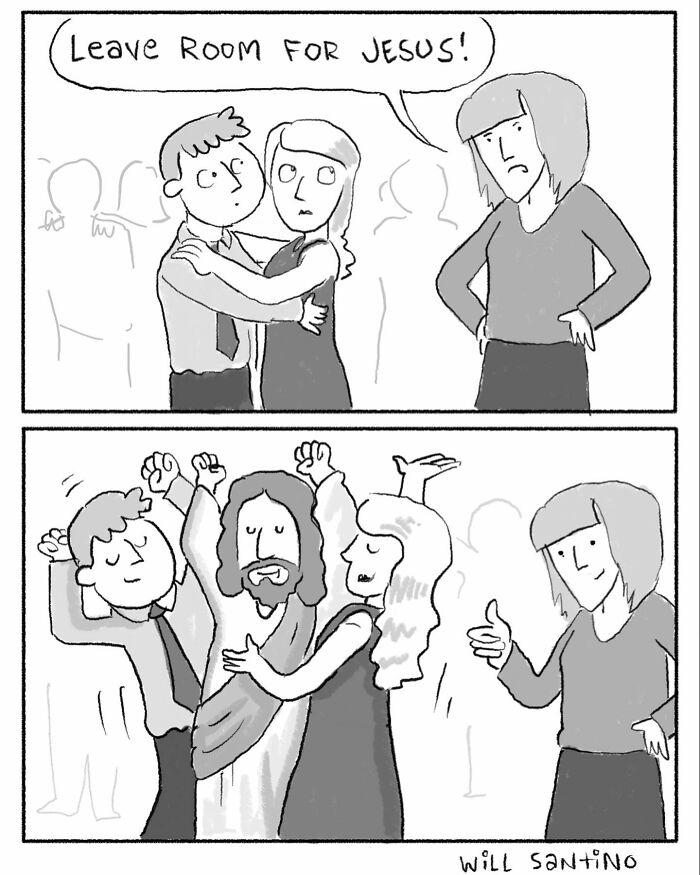 24/ "And off we go for an afternoon of sensual self-suffocation"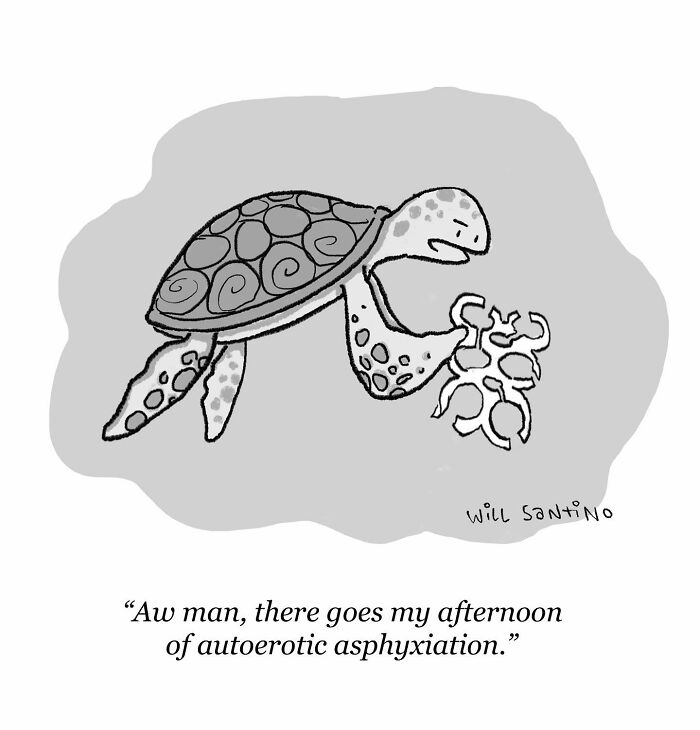 25/ "Okay, but imagine he's lying there and there's no lava on the floor?"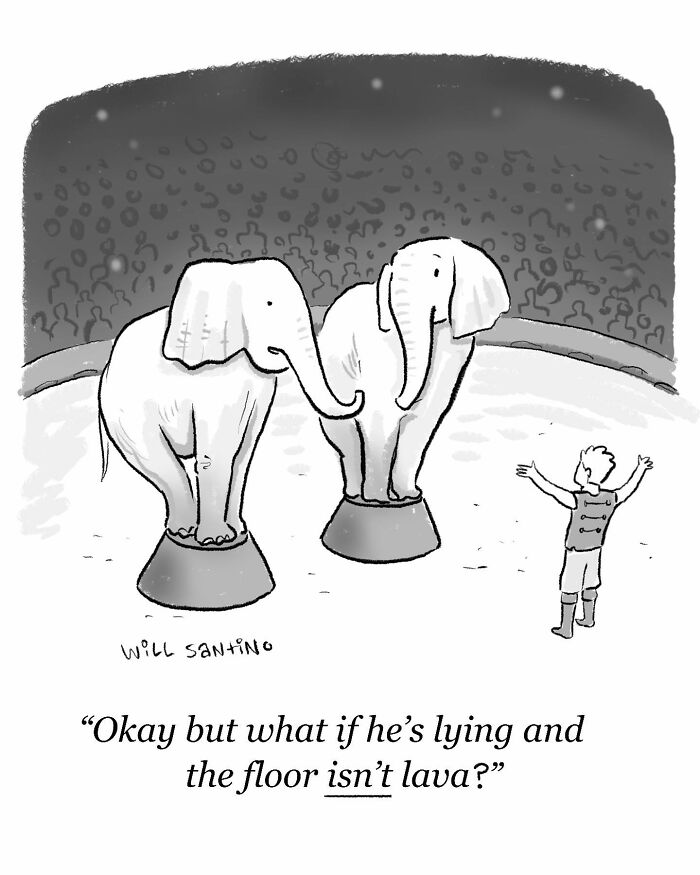 26/ A genius frog (and this isn't an April Fool's joke)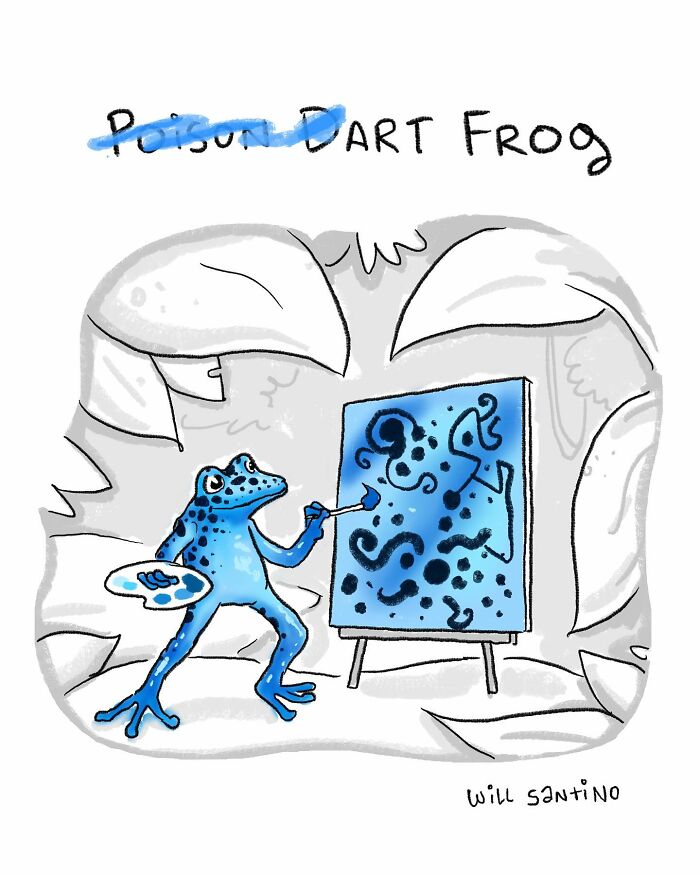 27/ "Who among us is going to tell them they'll never get faster?"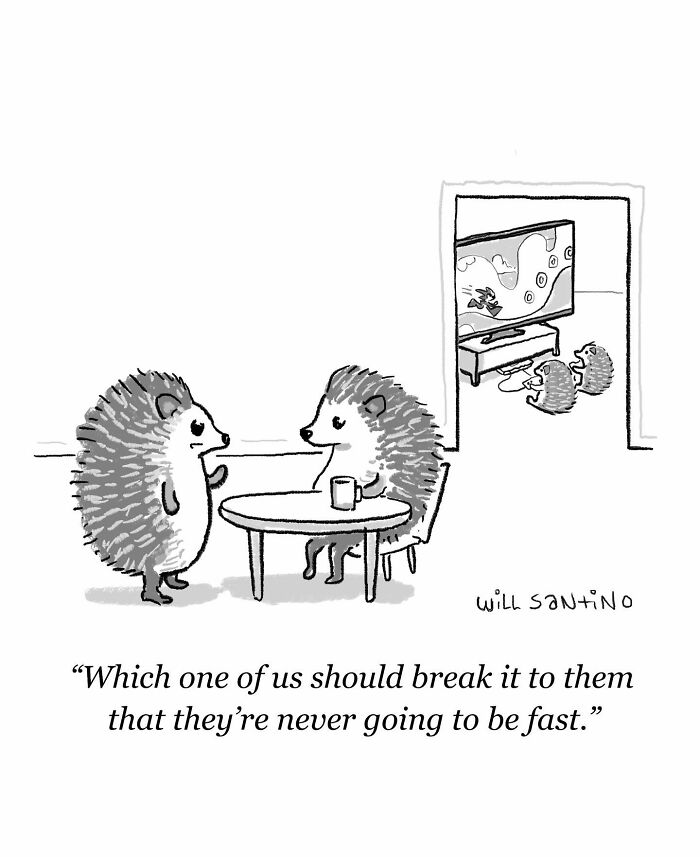 28/ "I told you so…"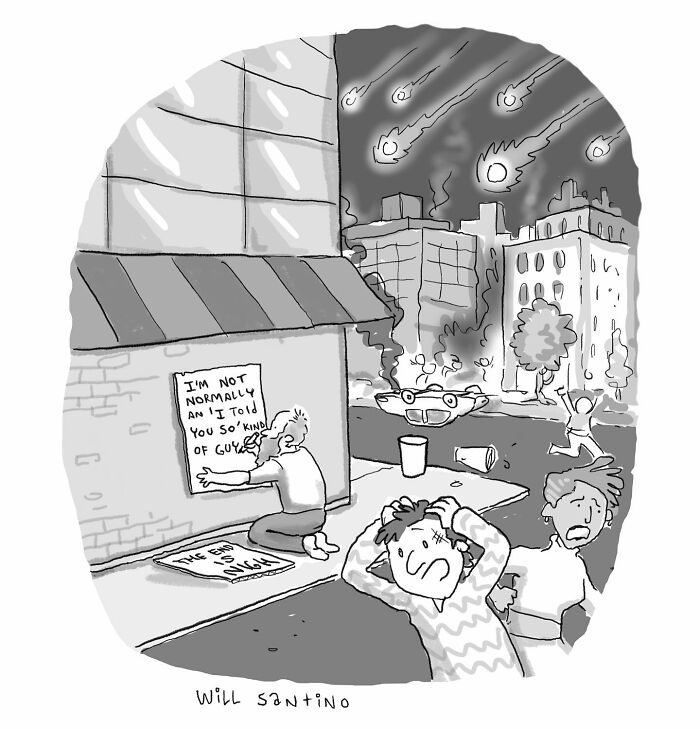 29/ "We like drivers who don't type chat"
30/ "Now that we're in the middle of nowhere and have no way to clean up, let's eat this super sticky thing"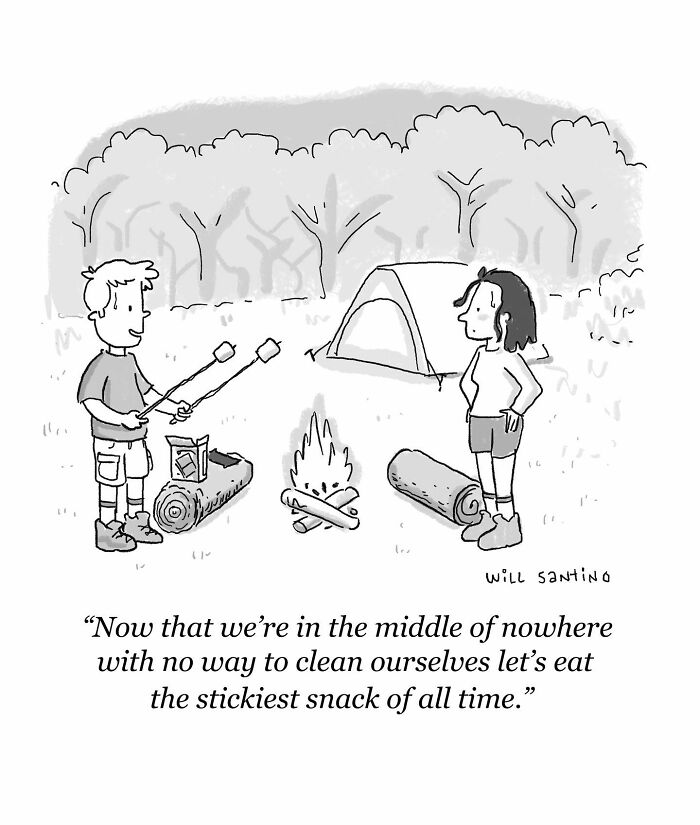 31/ "I'm fine, I just need to rest my big neck like this"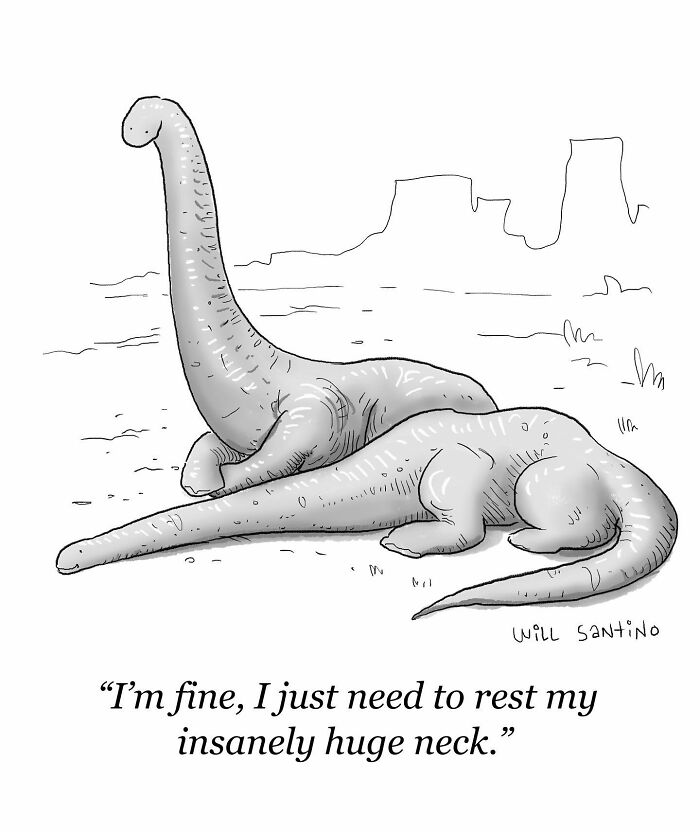 32/ "Don't worry about the noise of the doorbell, I've been drinking too much coffee"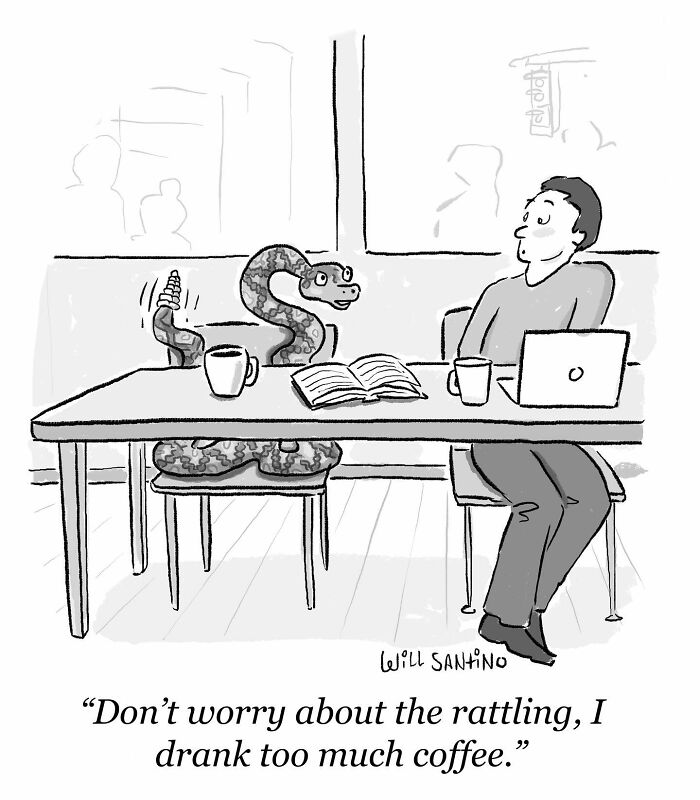 33/ Nicki Minaj…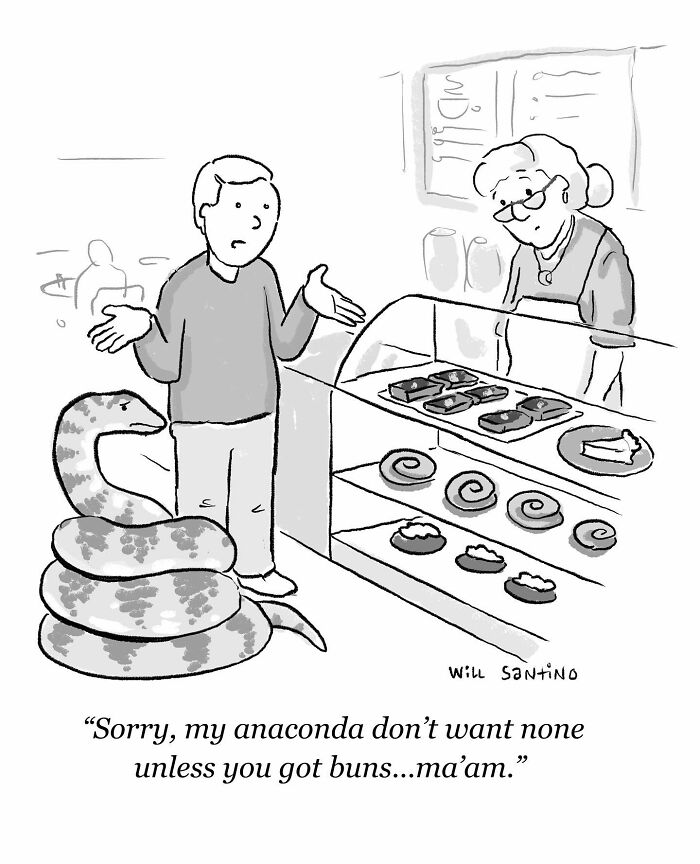 34/ "To be honest, I was expecting him to look less godlike"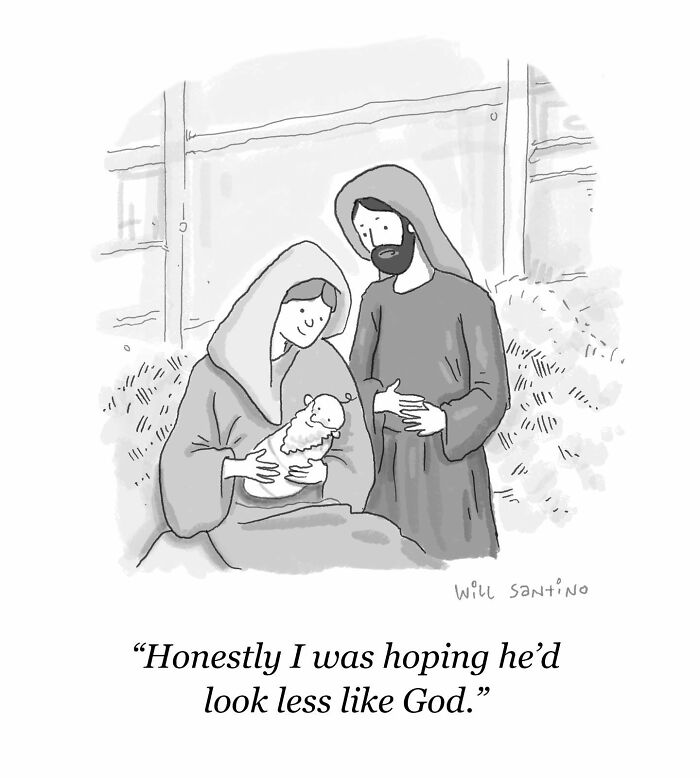 35/ "We respect all the gods as we wish"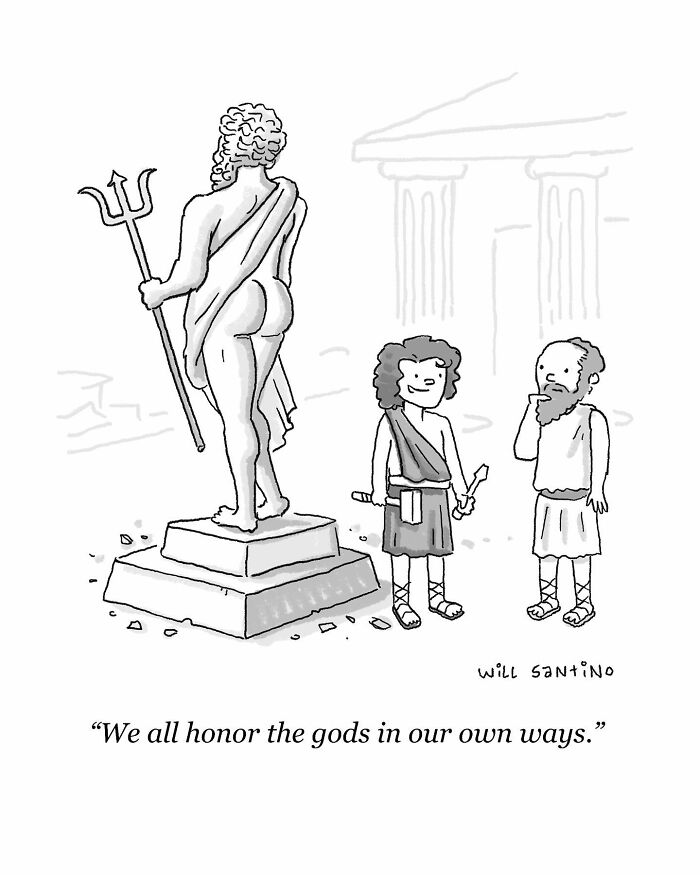 36/ "Sorry Edward, I chose Dracula"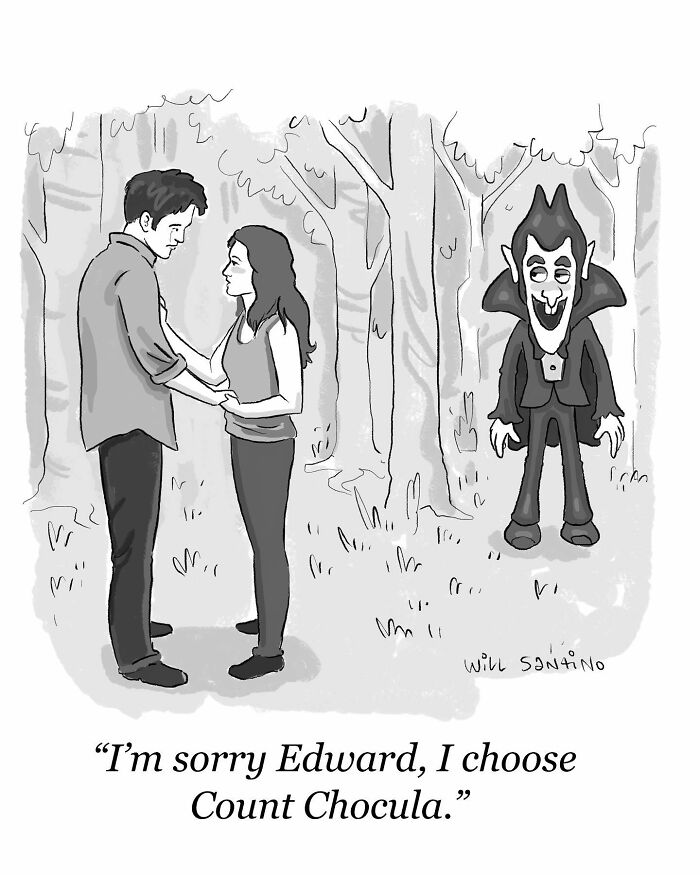 37/ "Have you ever been to Mario Party? I hope you enjoy the mini games"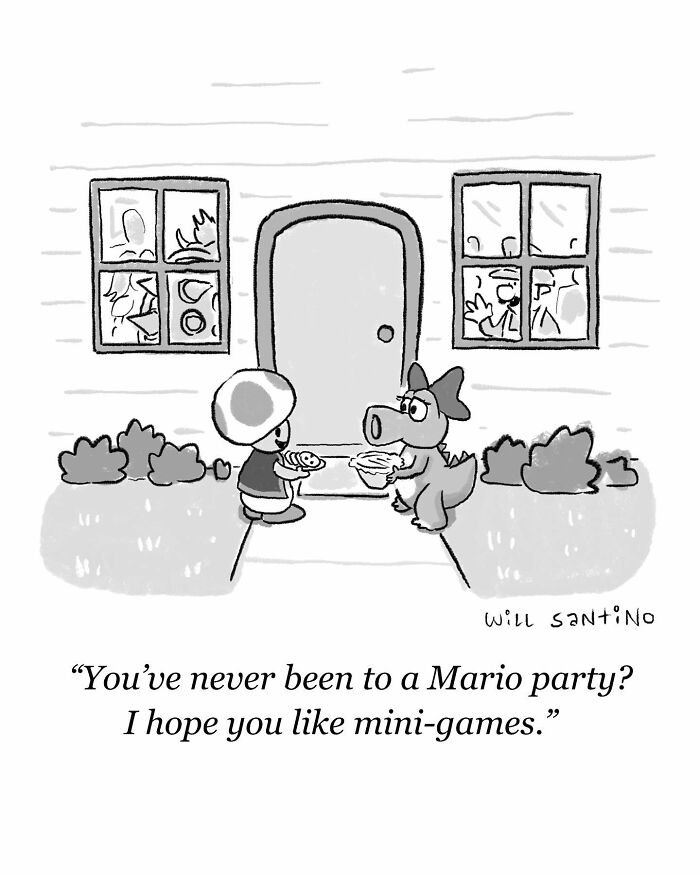 38/ "You are not over the rainbow but between two states, I would ask you to get out of the vehicle"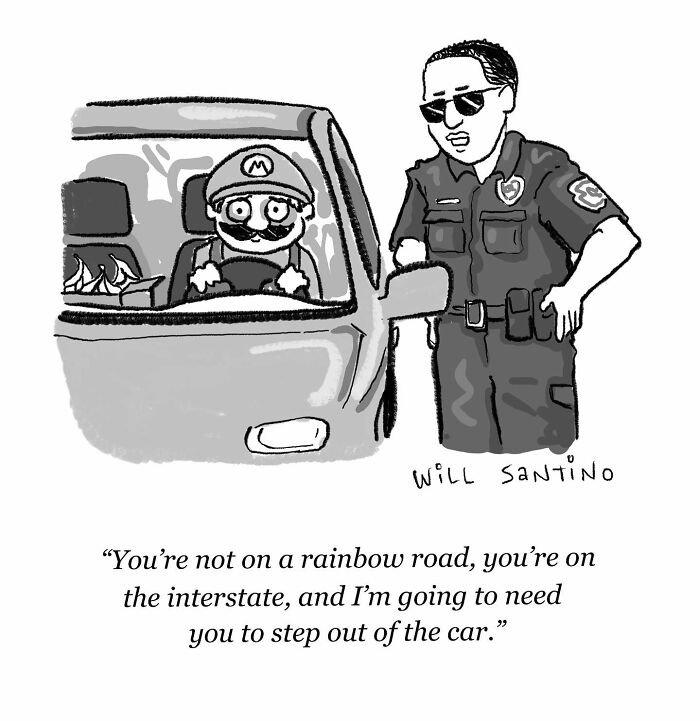 39/ "Damn you, Watson, I was always a murderer!"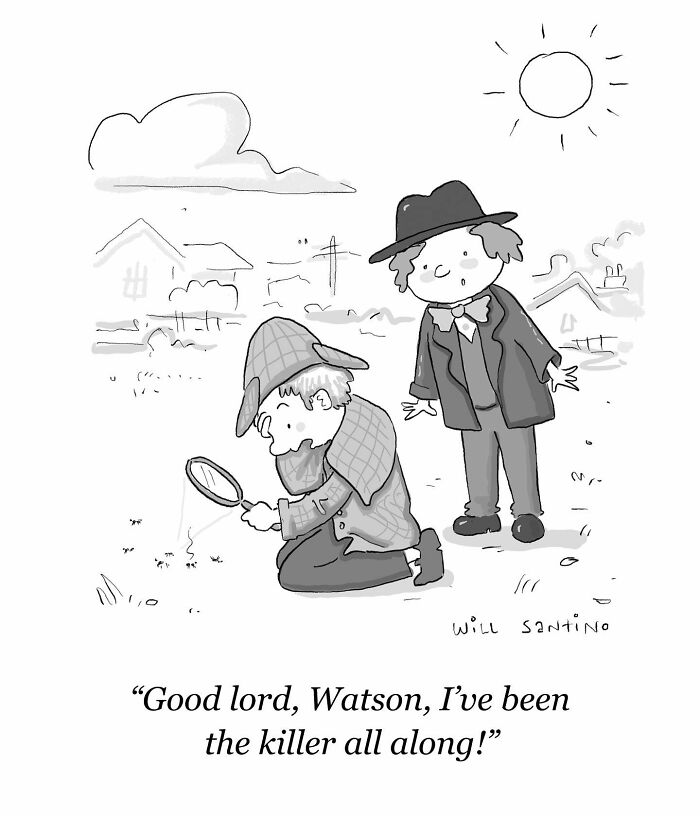 40/ "Can you turn on the video, Ralph?"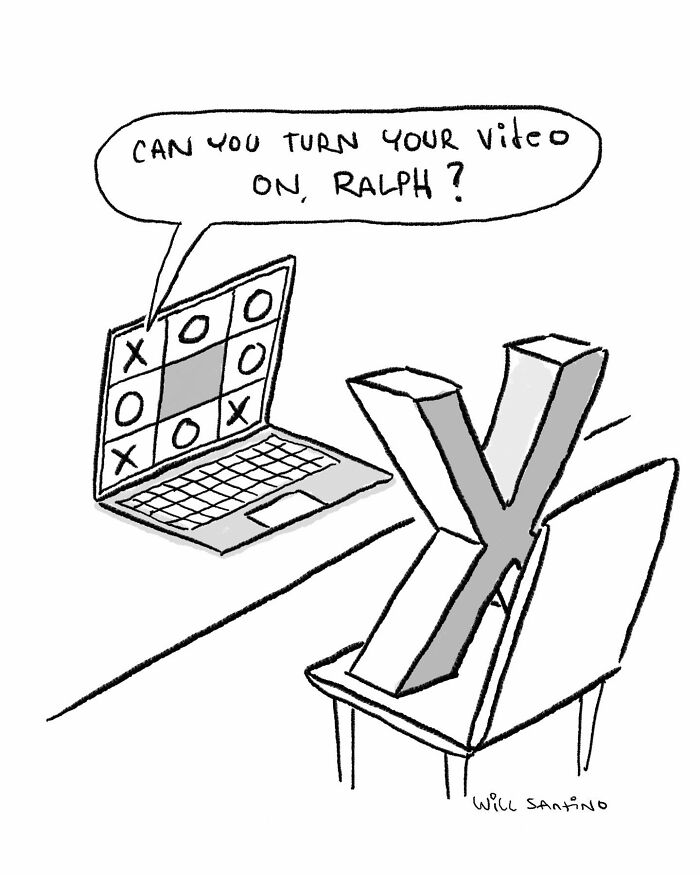 41/ "I don't think anyone would have guessed we changed our clothes at tea time"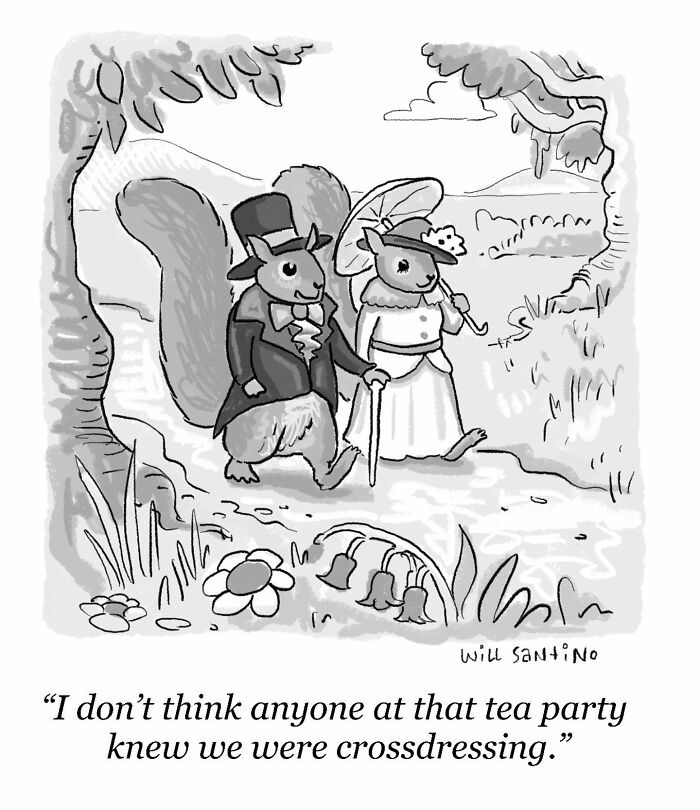 42/ "You keep changing your story, Lady Flower, so I'm going to question you one last time!"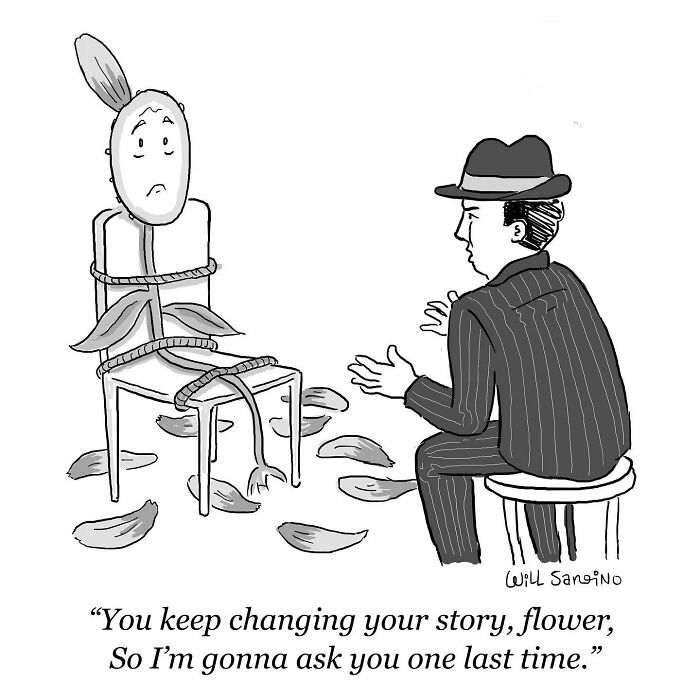 43/ "awkward syntax attack" – "I really panicked!"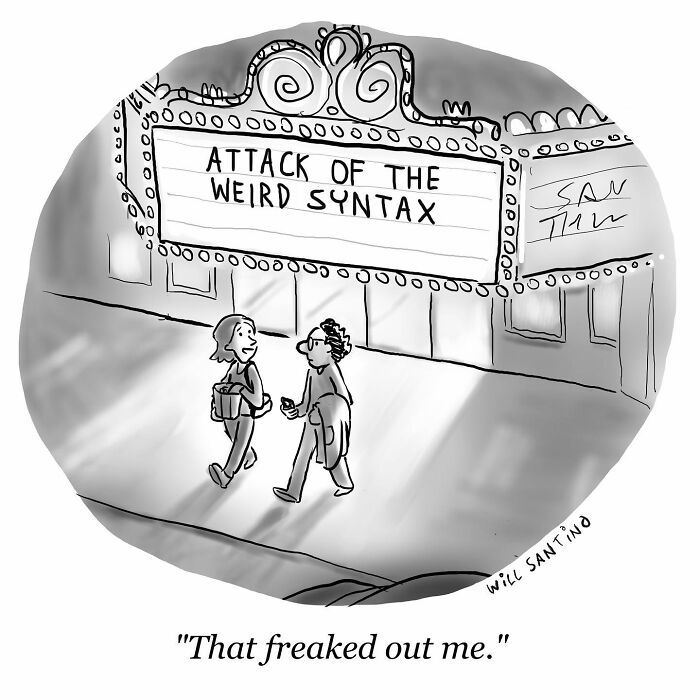 44/ A brilliant fly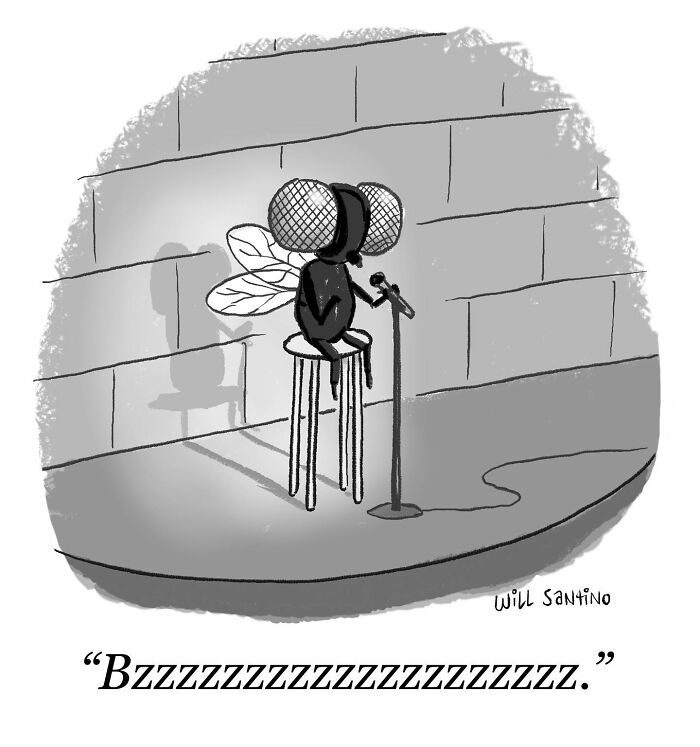 45/ "You better be healthy"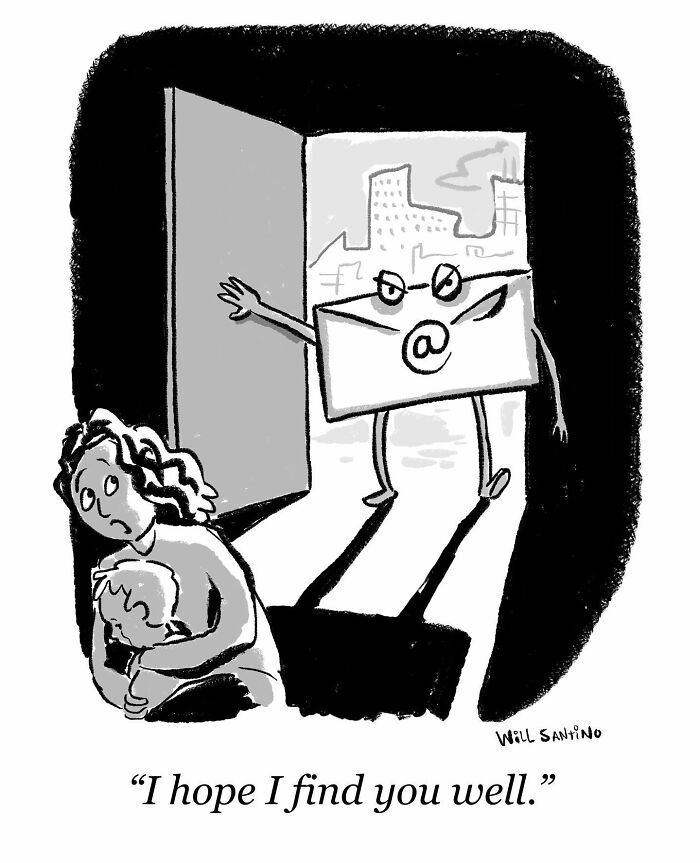 And if you liked these comic pictures, we recommend you to watch the 7th part Pictures that expose the absurdity of our society!