Great protagonists on the streaming platform: from Harry Styles to Kim Rossi Stuart, from the super cast of Virzì to Carrisi. Five of our must-sees
Posted on: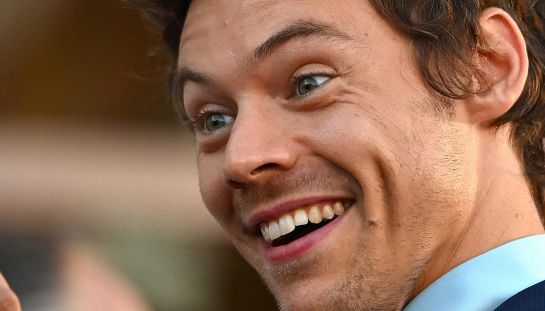 Harry Styles, Penelope Cruz, Kim Rossi Stuart, the super cast of Paolo Virzì and the magnetic and disturbing writing of Donato Carrisi: it is full of big names the offer of CHILI novelties at the beginning of 2023. A proposal that moves between different genres and antithetical styles, faces and aesthetics, emotions and threats, giving each one a different starting point and a personal attraction.
This the our selection of unmissable titles: 5 films whose plot, protagonists, authors and colors are a must-see.
Don't worry, darlings
by Olivia Wilde, with Florence Pugh, Harry Styles, Olivia Wilde, Chris Pine, Gemma Chan and Nick Kroll
After the wedding Jack and Alice went to live in one community isolated and experimental, almost utopian, together with other couples. In this seemingly idyllic society – driven by the optimism typical of 1950s America – men work at a secret project for the development of new materials, while women spend their days enjoying the ease and relaxation of their new life. But when Alice begins to wonder what her husband actually does, she crosses a dangerous line in search of a forbidden truth.
The second film of Olivia Wilde director (with a small contribution also from actress) is an incredible and fascinating mix between a colorful romantic comedy – fruit of the "pastel" aesthetic of the USA in the 1950s – and a disturbing psychological thriller, in a sort of gloomy Truman Show.
The movie is visible on CHILI at this link.
The immensity
by Emanuele Crialese, with Penélope Cruz, Luana Giuliani and Vincenzo Amato
Clara and Felice have just moved into a new apartment, but their marriage is winding down: they no longer love each other and only their three children are left to unite them. The fervent post-'68 Rome has also by now outgrown certain family and cultural models, and it is above all Adriana, the eldest daughter, who lives on her own conflicts jeopardizing the balance of the entire family.
Puberty, insecurity, anxieties, psychological tensions and fluctuating moods vibrate in one Rome in full evolution in the seventies like its adolescent "heroine", towards which Clara (Penélope Cruz) just pours too much love. Presented last year in competition at the 79th Venice International Film Festival Venice.
The movie is visible on CHILI at this link.
I am the abyss
by Donato Carrisi, with Michela Cescon, Gabriel Montesi and Sara Ciocca
On Lake Como a dustman knows all the secrets and truths about the unsuspecting inhabitants of his small provincial town. Her "invisible" life changes when she meets, thrown like garbage in the lake, the little girl with the purple tuft, the first person with whom she creates a bond after luring only prostitutes in the night. In the village, however, only the Huntress knows that a killer killing fair-haired women.
Based on its namesake novelCarrisi creates a complex thriller canvas where the tension gradually approaches the origins of bad up to "the abyss", never forgetting the only nuances that can come into play in a humanity that is never black or white.
The movie is visible on CHILI at this link.
Drought
by Paolo Virzì, with Silvio Orlando, Valerio Mastandrea, Elena Lietti, Tommaso Ragno, Claudia Pandolfi, Vinicio Marchioni, Monica Bellucci, Diego Ribon, Max Tortora, Emanuela Fanelli, Gabriel Montesi and Sara Serraiocco
TO Rome it hasn't rained for three years and all the inhabitants are now at their limit: the aridity of the city has also affected the people, witnesses and consumed by yet another collapse of the city. Various characters, rich and marginalized, move in this exhausted capital, whose fates they end up crossing each other in a single design.
The new fall of Rome is not a "sack", but an extreme psychological situation in which people have remained disoriented, bordering on delirium or illness. Paolo Virzì's story returns to comedy choralcertainly taking a cue from the pandemic and health crisis of recent years and relying on a stellar cast.
The movie is visible on CHILI at this link.
Brad
by Kim Rossi Stuart, with Kim Rossi Stuart, Saul Nanni and Barbara Bobulova
Tommaso moved to the city and for years has closed with his father Renato, with whom he spent a very difficult childhood in the countryside. When his father is injured trying to ride Trevor, a horse seemingly indomitable, Tommy decides to help him and spends his holidays at the ranch. Here the boy begins to gain the trust of Trevor, but also of his father, with whom a relationship is reborn.
The third film by (and with) Kim Rossi Stuart it is a strong family drama, where father and son dominate an almost western background, where the wild condition (the state, precisely, wild) – of Renato, of the runaway horse and of Tommy's childhood – manage to emerge.
The movie is visible on CHILI at this link.
---
It may also interest you