From Glazed Donut Nails to real design nails, we have selected for you 5 nail artists to absolutely follow on Instagram to always be on point.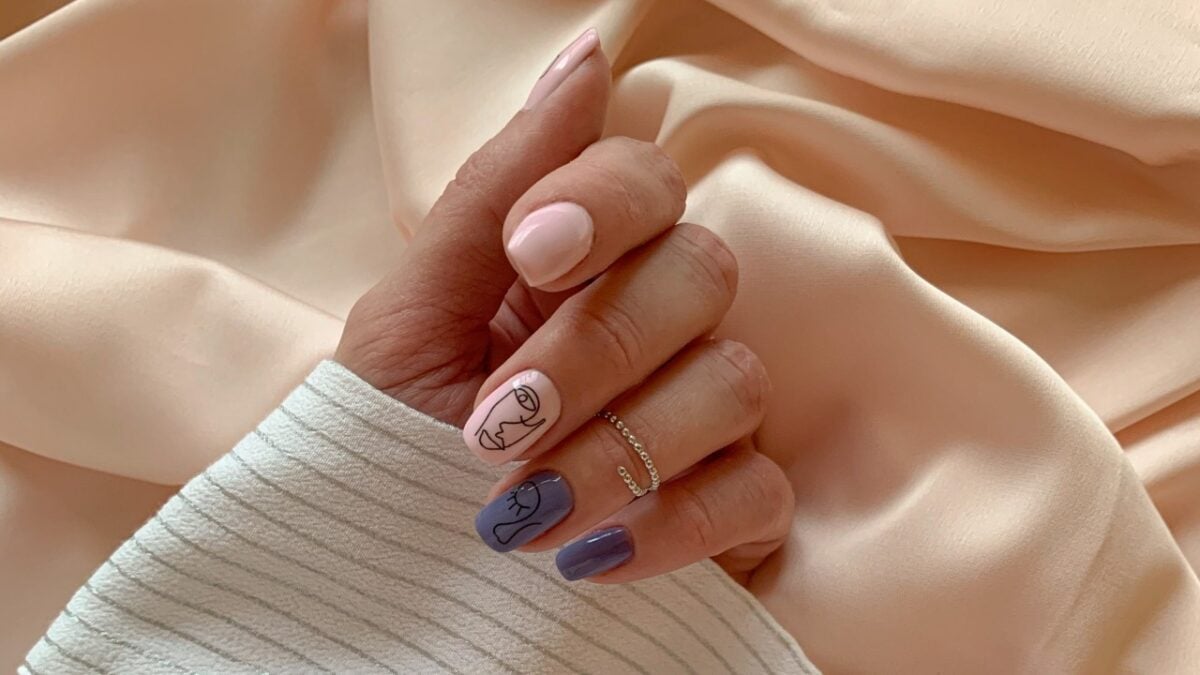 THE Nail artist they anticipate trends and always find a new way to replicate the must-haves of the moment. Present in the backstage of the fashion shows or on the covers of the most famous magazines, they dictate the law in the world of manicure. Social media? Their showcase. This is why the social world can be a Pandora's box that offers an infinite number of ideas from which to take inspiration and from which to steal secrets. Below, here are the 5 profiles themed profiles nails to stay up to date on nail trends.
Here are 5 Nail Artists you absolutely must follow on Instagram
Give her Glazed Donut Nails to real design nails, we have selected for you 5 nail artists to follow absolutely on Instagram to always be on track…
Nails of the Madonna: the manicurist of Italian VIPs
Isabella Franchi she is one of the most famous nail artists in Italy. Among her most lively, whimsical and colorful creations, there is no shortage of polka dots, flames and three-dimensional decorations. For Isabella the nail is a blank canvas on which to express and imprint one's art. In fact, his strong point is precisely the skill he has with precision brushes that make detailed and precise drawings. For this reason he is a manicurist of Clare Ferragni, Fedez and many others. Her Instagram feeds will bring joy and light into your lives.
Nails By Zola: the nail artist of Frosted Nails
The nail art of Zola Ganzorigt was born as a simple pastime and then transformed, within a few years, into a real successful business. With an Instagram account of 90 thousand followers, Zola in fact it boasts clients of the caliber of Kendall Jenner, Hailey Bieber, Vanessa Hudgens and many others. The nail trend of the moment is just an invention of him: Glazed Donut Nailsthe frosted nails brought to the fore by Hailey Bieber. As you can easily guess from the name, they are bright and iridescent nude nails that sparkle just like the icing on donuts. Since when Zola Ganzorit revealed in an Instagram tutorial all the secrets to make this manicure, that's all we talk about. Many rush to make them, many try to make them at home.
READ ALSO: Glazed French Manicure, the most popular glazed nails of the moment: 3 things to know!
Tom Bachik: Celebrity "MAN"icurist
Want to replicate JLo's manicure on her latest red carpet? Then you can't miss this profile! Overseas, but virtually very close, Tom Bachik not only is he the personal nail artist of Jennifer Lopez, but his art embellishes the nails of practically half of Hollywood: Blake Lively, Jessica Alba, Heidi Klum and many, many other famous hands are his. Tom Bachik was the first nail artist to have a contract with the maison Chanel. Why follow him? Her showcase is a showcase of famous manicurists behind closed doors. The whole Hollywood jet-set parades among her photos: there will be no shortage of ideas and inspirations with the right dose of glamour.
Betina_Goldstein: extremely glam in its simplicity
Betina R. Goldstein it's a Chanel Nail Artist based in Los Angeles. This girl has translated her natural inclination for art and her passion for drawing into nail design, creating an absolutely recognizable personal aesthetic. Never having been particularly fond of complicated nail art, Betina has bent this trend to her taste, creating minimal and rather small decorations, capable of making the manicure more particular. Nude and monochrome nails, color blocks and small designs are the leitmotifs of manicures Goldstein. And they could only be created with a classic nail polish after all: the nail artist, in fact, does not use gel, acrylic or false nails because she prefers healthy, natural and short nails, unless obviously a customer requests it.
Anna.nails.berlin: the art-inspired nail artist
He was born as an architect but his passion is nails, like this Anna opens its beauty center in the heart of Berlin. His nail art is inspired by art, sculpture and design. The result? Animal patterns, geometric designs and colorful ultra-pop creations that characterize the style offered by the Anna Nails team.