Green eyes and make-up: which colors to use and how to enhance the green of our eyes with make-up? To find inspiration, you can search Instagram for the most famous green-eyed stars and copy their looks and make-up combinations. We have seen how Oscar awards and green-eyed Super Top Models wear make-up, are you curious?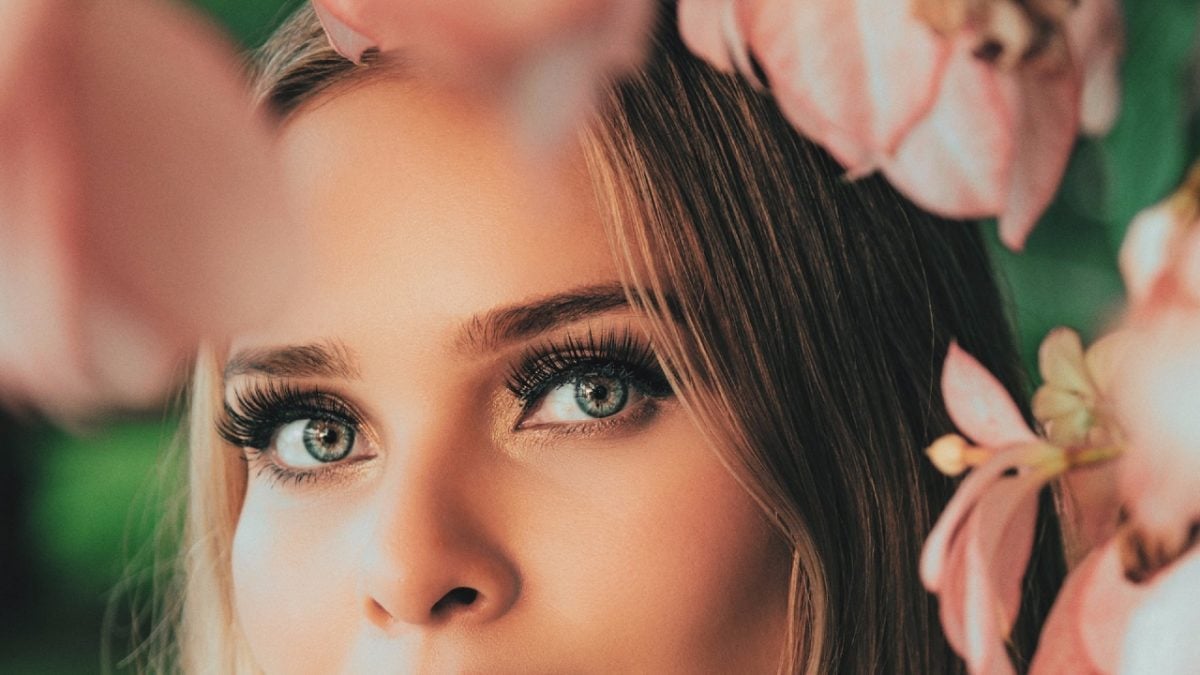 Make up the green eyes it is a task that must be carried out with care and attention. If you want to be on the safe side you can take it inspiration And to copy the look of the Stars on Instagram. But why all this attention to makeup if we have green eyes? Because green eyes are definitely a strong point but if we do not make up them in the right way they can be valued badly or too little. There are some small tricks that you can use to perfectly make up yours eye green: choose the right color, dose the shades of the eyeshadow, comb the eyelashes and eyebrows well. The ideal colors to make up green eyes are purple, plum, shades of red and light and dark games. So let's see how the Stars put into practice colors and shades …
Emma Stone: Volumizing mascara as the protagonist
The 2017 Oscar-winning actress has changed several looks over time, especially how hair color. What, however, has always been constant in the look of Emma Stone it is precisely the attention to take care of the details in the make up, with particular attention to that of his eyes. Never excessively markedhas always let the trick enhancing the natural beauty of her big green eyes, alternating shades of pink or plum colors in some versions of make-up, for special occasions she focuses on a volumizing mascara for eyelashand point of light on eyelid; lipstick fiery red and here is a practically perfect face!
Emma Roberts: Designer eyeliner
From one Emma to another, always big magnetic green eyes, Emma Roberts often enhances his eyes using an excellent technique eyeliner elongated and then show off instead an eyeshadow in shades of gold, amber. Attention to her too volumization of the eyelashes that define a perfect make-up on the eyes, never predictable and that brings out in a very strong way the special tone of green that characterizes the protagonist of Scream Queens.
Jessica Chastain: Personality blended eyeshadow
Another green-eyed Oscar winner, Jessica Chastain earned the coveted statuette in 2022 on his third nomination. Sport a trick always a lot iconic on her eyes, where often the shade of the eyeshadow is what she and hers are on Make Up Artist they aim more. Mascara and eyeshadow turn towards shades of blue and her eye comes out looking almost a little rigged. The of him is a sophisticated look and sought after. Convinced feminist activist, Chastain also expresses with a well thought out look the right balance between the importance of the image and the attention paid to its personality.
Bella Hadid: Art of transformation
There supermodel American, quick change and born model, is one of the faces of the moment. Loved by the public and by the stylists who compete to get her to wear their clothes, we couldn't help but look for a source of inspiration for her too. Small green eyes, who seek enhancement in make-up thanks to a skilful play of colors and styles. As in the look, also in the make-up the distinctive trait of Bella Hadid lies in its knowing itself to commutealmost does not seem to be the same person in the passage from an interpretation of style to the other. Her eyes are sometimes "painted" with just different shades of viola and gods pink tonessometimes with a large use of black pencil; and it is precisely by observing how her eyes change according to the makeup she uses that you can realize how important it is, and how much difference it makes, if used in a different way.
AnnaSophia Robb: Bet everything on eye makeup
We close with this image of AnnaSophia Robb which shows us how to enhance a green eye only by enhancing the shades of eyeshadow in pink tones. Even the mascara here is left masterfully light in order not to cover the chiaroscuro work done with the alternation of pink and red tones, not only on the eyelid, but also recalled under the eye. The protagonist of La Fabbrica di Cioccolata in the simple and balanced look of her doses very well the choice of colors that allow her gaze to be deep and intense. The eyes here are the only part of the face that is clearly made up, the rest, including the hair, are just their frame. And you, after seeing how these Stars wear make-up, are you ready to make a "picture" of your green eyes?