Story
A boy from Tenerife who beat leukemia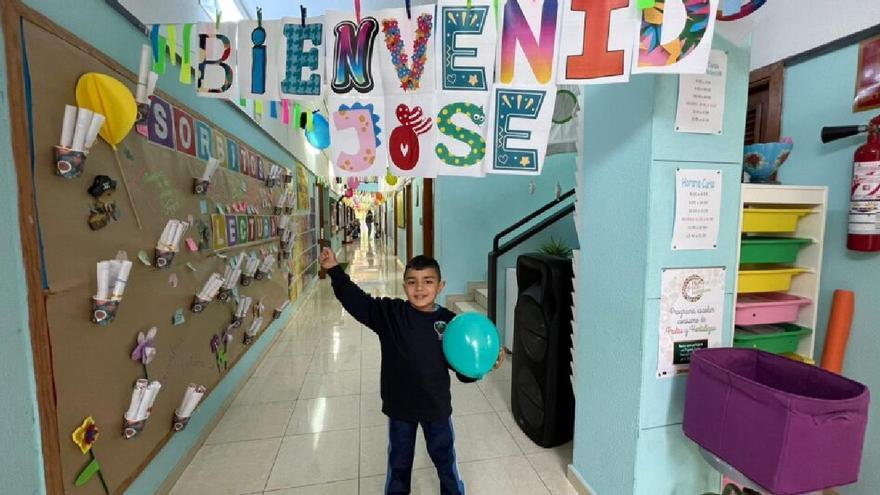 This browser does not support the video element.
On a day full of joy and enthusiasm, the CEIP CampinoWelcome from Icod de los Vinos, Tenerife jose, a brave student who has overcome an uphill battle against leukemia. It's been two and a half years of treatment and fight against the disease and Jose has returned to his school, where his classmates and teachers are waiting for him and give him a warm welcome.
The school shared a very emotional message that reflected its sense of joy and gratitude for Jose's recovery:Today we are very happy as our friend Jose has joined the school after fighting leukemia for more than two and a half years. Those have been difficult moments in which we all have been able to learn a lot,
The Ministry of Education of the Canary Islands government has released a video of Jose arriving at school, in which you can see the emotions of his classmates and teachers when he returned. This video is a testament to the outpouring of support and love that Jose has received during his fight against the disease.
Jose's return to school is not only a personal victory for him, but also a reminder to all that life's greatest challenges can be overcome with determination and support. His story is a symbol of hope and resilience for all who face adversity.
These are early signs of leukemia, the most common cancer among young people.
CEIP is proud to welcome back Campeño José and celebrate his return as an important milestone in his life. This story reminds us of the importance of solidarity and mutual support in difficult times, and how the school community can become a fundamental pillar in meeting life's greatest challenges.