Every year, the summers follow one another and look alike, especially when it comes to the abandonment of pets. In England, the scourge persists as much as in France, and poor Miss Moneypenny has paid the price.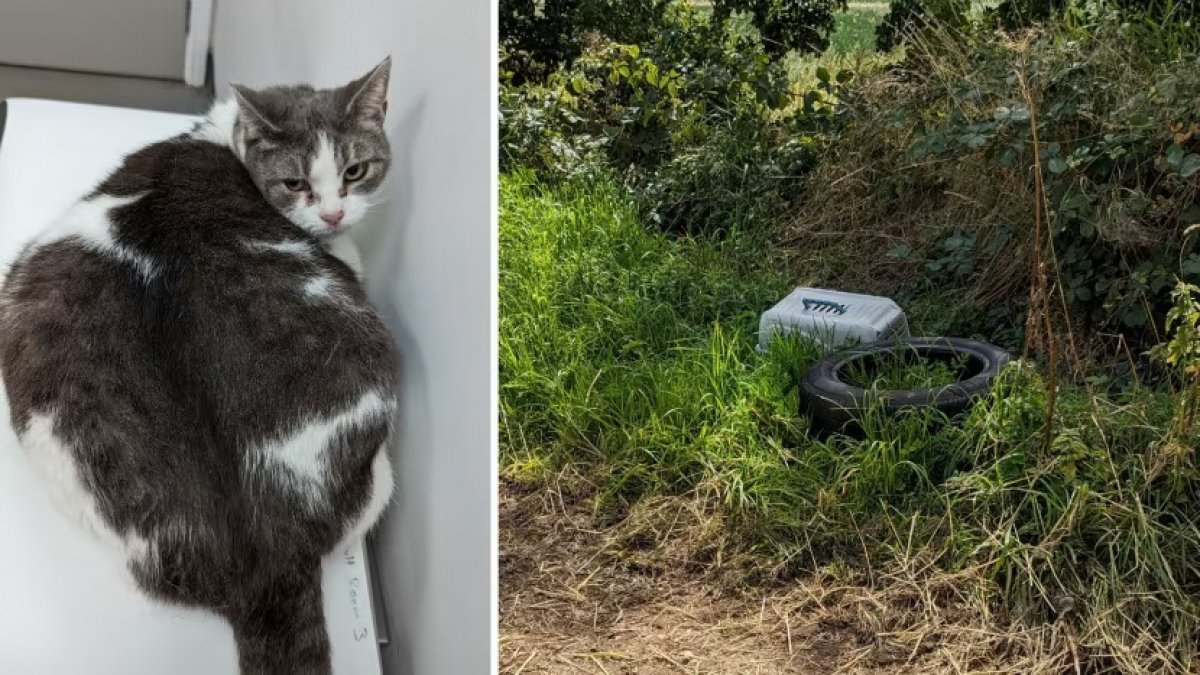 On August 12, the volunteers of the RSPCA (Royal Society for the Prevention of Cruelty to Animals) received a phone call about an abandoned cat in the city of Collinghamin England. That day, the temperatures were around 26 degrees, and represented a real danger for the animal, which was then locked in a transport box.
As the magazine reports ITV, the cat was deprived of water and food. She " seemed very stressed and was breathing heavily ", remember Pam Birdinspector within the RSPCA. " It is a cat with brachycephaly – its muzzle is flattened – and these animals have more breathing difficulties, especially when it is hot. »
A trip to the vet
Despite everything, the feline – fame Miss Moneypenny – knew how to be kind and affectionate towards all his benefactors. The latter quickly took her to a veterinarian, hoping to learn more about her identity. Unfortunately, it was not equipped with an electronic chip. Impossible, therefore, to find the trace of its former owners…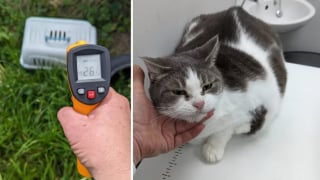 RSPCA
At the veterinary clinic, volunteers also learned that Miss Moneypenny weighed 8 kg – about twice as much as the normal weight of a cat. This physical condition only aggravated his respiratory problems.
On the way to better days
" We really wonder who could have abandoned this cat and why he was left to suffer in this way, said Pam Bird, but we are grateful that she was found so quickly and is receiving much needed treatment and care. »
Read also: A policeman who describes himself as a "dog man" takes a liking to a kitten thrown from a car
Finally, the future looks bright for the sweet miss ponypenny ! At the same time, the volunteers of the RSPCA continue to search for its former owner in the hope of doing him justice. " We urge anyone with information about how this cat was cruelly abandoned to contact us as soon as possible. ", concluded Pam Bird.

By Maria Anki

Web editor