In Nola, in via Onorevole Napolitano, a 23-year-old girl, residing in San Paolo Bel Sito, lost her life. She was a passenger on a motorcycle
Posted on:
16
Fatal accident in Nolaon the night of Friday 5 August 2022. A very young 23 year old from San Paolo Bel Sito (Naples), lost her life following a terrible crash on a motorcycle.
The dynamics
According to the first reconstructions, the young 23 year old was riding a motorcycle as a passenger when the driver suddenly lost control of the vehicle, bumping into a roundabout in via On. Napolitano, in Nola.
After a leap of several meters, the girl would crash into the wall of a nearby house. The dynamics are being investigated by the investigators.
Fatal impact
The accident it took place at 3.30 in the morning on Friday 5th August. Unfortunately for the girl the crash against the wall was fatal and she died instantly. The emergency services of the 118 were in vain and they could not do anything other than ascertain his death.
The driver of the motorcycle on which the 23-year-old was traveling was transported to the Emergency room at the Nola hospital for some investigations but he reported no serious injuries.
Body under sequestration
At the scene of the incidents i Carabinieri of the Nola radio mobile and the agents of the Police Station of the town in Campania.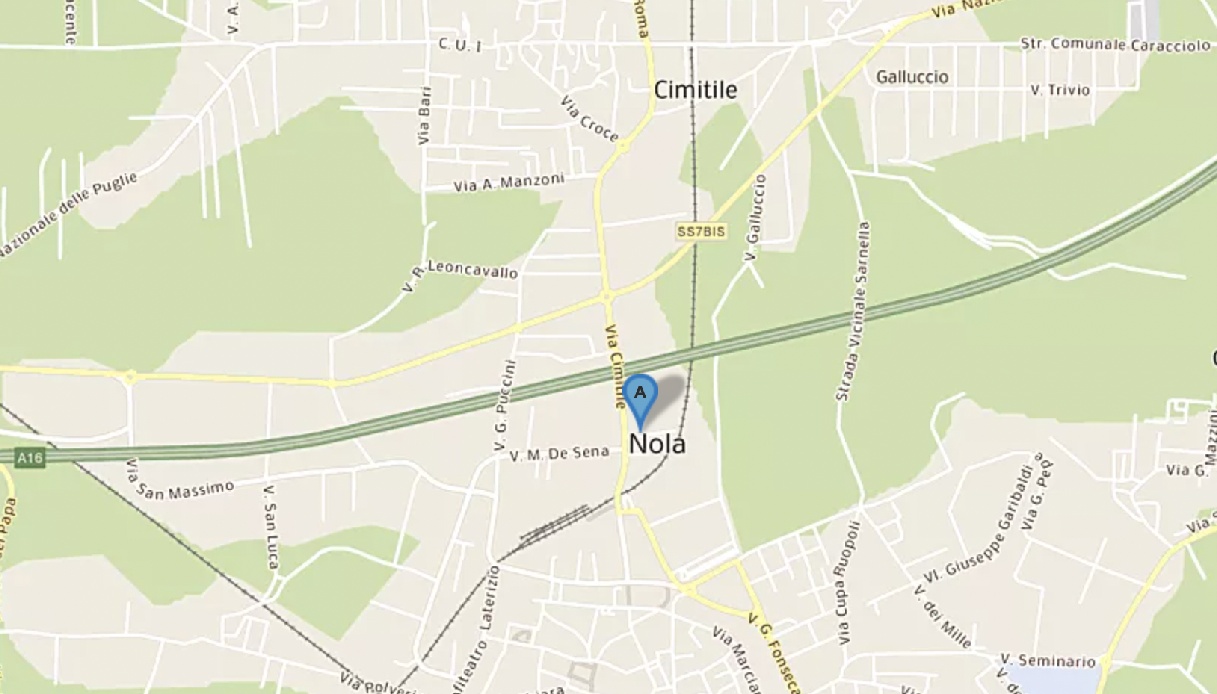 The place of the accident in Nola, in the Province of Naples
According to local press reports, the girl's body was seized and transferred to the II Policlinico of Naples by order of the magistrate on duty.
Not far from Nola, a Palma Campania, on 11 July the news of the collapse of a carousel which caused several injuries, including a child, caused a sensation. On the front of fatal road accidents, on the evening of Tuesday 2 August, an accident on the Ivrea-Santhià motorway junction, at km 12 of the link road connecting the Turin-Milan motorway to the Turin-Aosta, caused a very heavy toll of 3 deaths.