DUBAI: There's a photo that Saudi fashion designer Abderrahmane al-Abed keeps returning to. It was taken during the 2019 G20 summit in Osaka, Japan, and features Saudi Arabia's Crown Prince Mohammed bin Salman front and center among other world leaders.
In the photo, it is the crown prince's choice of clothing that attracts attention: in the middle of a crowd in costumes, he is proudly adorned in national attire. For Al-Abed, founder of the revolutionary fashion house Qormuz, it's all the proof he needs to demonstrate that Saudi fashion can change the world.
"We earn the respect of people around the world through our strong culture and inimitable heritage," Al-Abed tells Arab News. "In the past, it was the Japanese kimono, from another culture rich in traditions, which inspired all the brands in the world. Our culture has a power that few people have yet realized."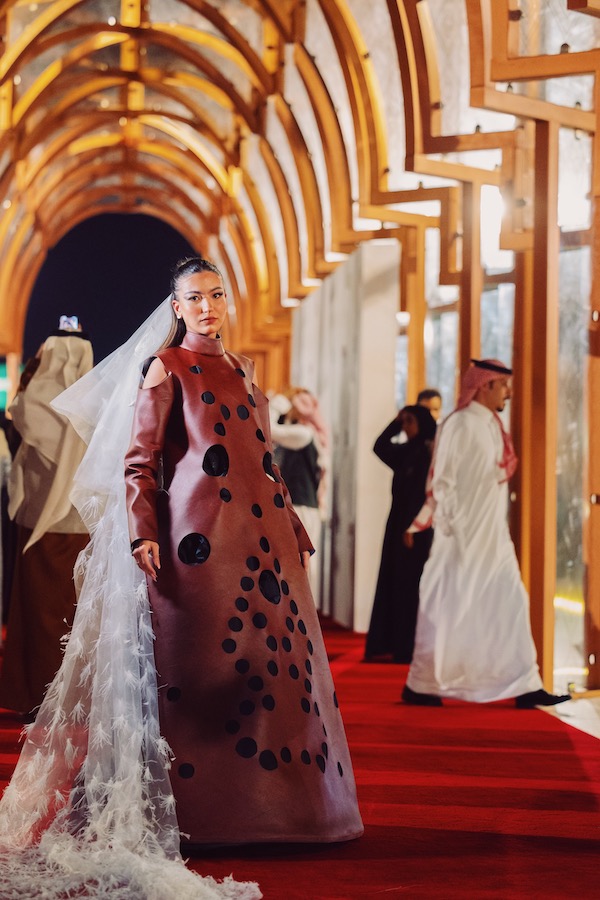 Al-Abed is passionate about history, both studying and writing about it. Since founding Qormuz in 2017, the 28-year-old has created a brand unlike any other in the Kingdom, and this year it began to attract worldwide attention. This month, a jubba that he made for the Saudi actor Mohammed el-Shehri went viral; it was the first time a man wore traditional Arab dress on the red carpet of the famous Venice International Film Festival. It's just the beginning, he says, just like other viral moments of the past year.
"Just yesterday, actually, we finished planning the next phase of the brand," Al-Abed reveals. "In the first six years, we launched products in almost every category of the fashion world: men's and women's fashion, accessories, perfumes, jewelry and others. No matter the categories we expanded into, each one retained the spirit of the brand; each was imbued with history, culture and experience. Today, we are thinking bigger."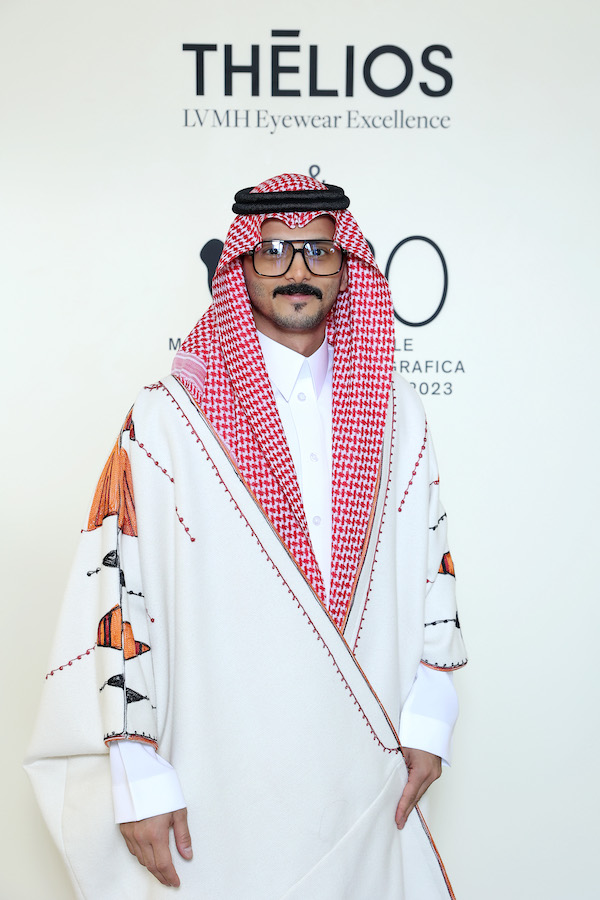 This means new categories will emerge, such as ready-to-wear, everyday wear and fashion-forward outfits designed for runways or red carpets. These are often misunderstood by the uninitiated, but these pieces do more to communicate the idea of ​​a brand than most people realize. It is in this space that fashion becomes art, and it is there that Al-Abed will place his canvas, drawing inspiration from the history of the Kingdom.
"We like to get people talking. At the same time, when we do it, it often sparks debate. It's not something we seek, but I suppose it's inevitable. If we take inspiration from traditional clothing and elements of our country's rich history and use them in a way that people have never seen before, some people will be upset," says Al-Abed.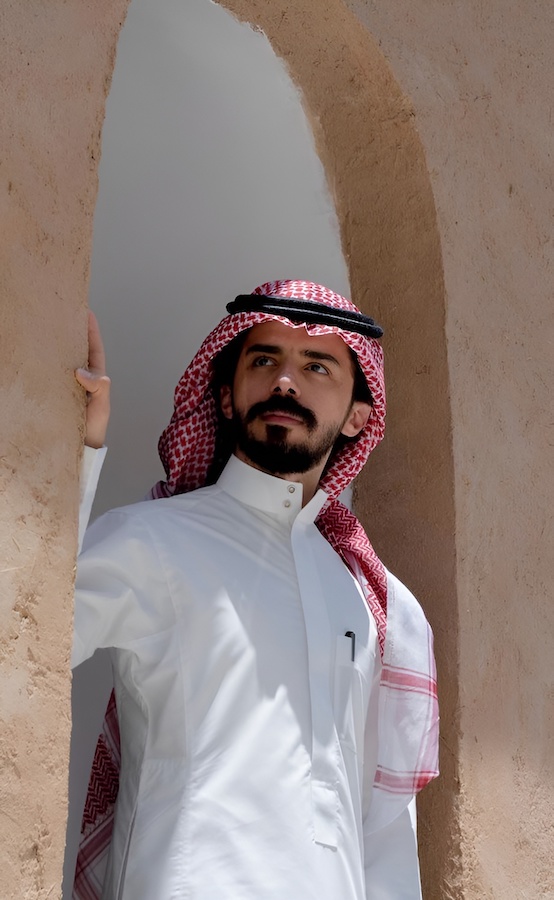 "We all agree that it is necessary to respect our culture, but we must do this with new ideas and new models," he continues. "We need to ensure that these traditional ideas carry us into the future."
In February, during the Saudi Cup in Riyadh, Qormuz unveiled its new Al-Dalam dress, worn by model Linda Qari. Inspired by the region's dovecotes built at the beginning of the 20th centurye century by King Abdelaziz, this dress quickly became the most controversial piece of Saudi fashion in recent history. While eye-catching, this avant-garde garment not only got people talking, but it also intentionally recalled the rich history that inspired it, sparking conversations about the country's often-forgotten origins. This was the real objective, emphasizes Al-Abed.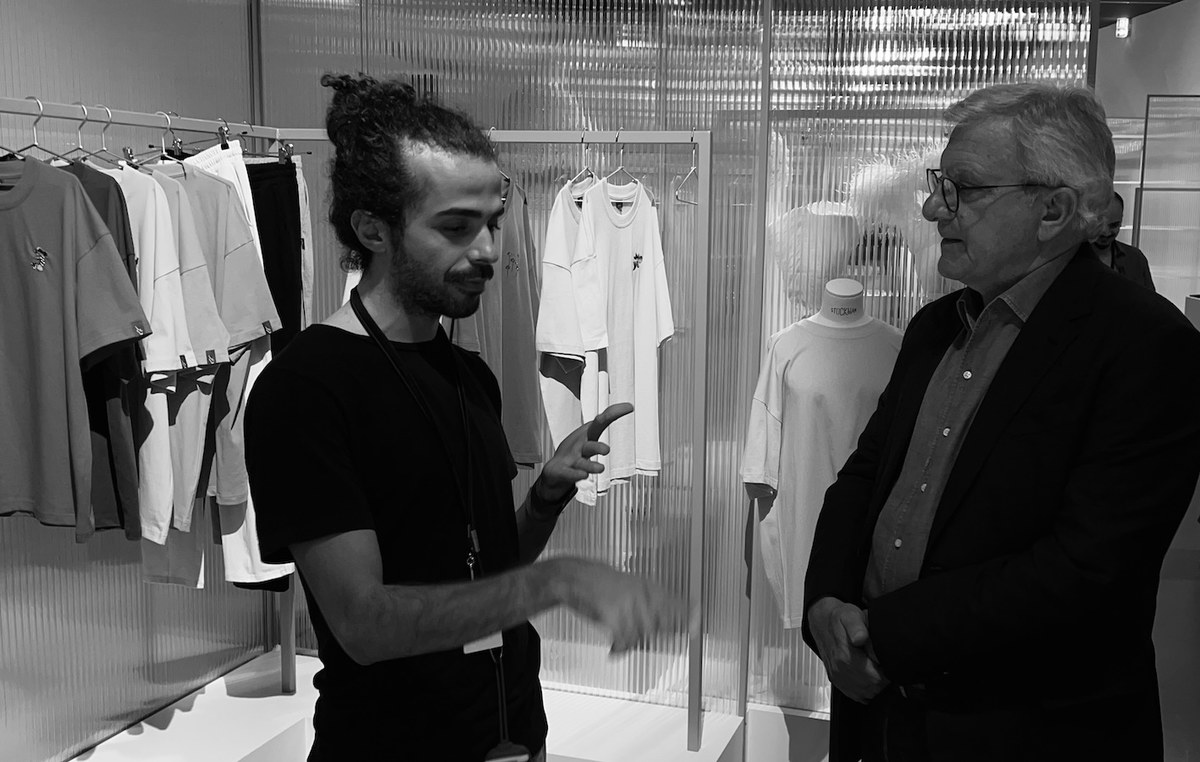 "I love history, and I love the stories of our country. I come from a family that places great importance on education. My mother, father and I all enjoy reading together. Just today, just before we started this conversation, I was reading the notebook of a British traveler who came here in 1862, and it contains lots of observations about our culture," said Al-Abed, taking out the notebook from the shelf to show us. "It's from this type of study that I draw a lot of my ideas."
"With Qormuz, we like to tell a story," he adds. "I am inspired by brands like Dior. Dior does so many different things across all categories, just like us, but their pieces have a strong linked identity because they are loaded with a rich history that comes from a unified vision. I am inspired by this philosophy, but not by their creations as such. I think globally, but I act locally. I want to tell Saudi stories with my creations, and I believe we will always be successful if we have a strong story."
As voraciously as he consumes the region's history, there is something deeply personal about Al-Abed's interest in the academic. This passion was passed on to him by his grandfather, who taught him to be a man who lives for others, and who regaled him with stories of Riyadh's glorious past.
"My grandfather still inspires me, every day. I like talking to people about him. He was a man who loved his country. He loved King Abdelaziz and what he was building. He, too, built things: he was a doctor and helped build hospitals in areas where people were poor and needed help. Even today, when I go to these villages, people tell me how my grandfather helped them. He died fifteen years ago, but I still think of him every day," he confides.
There's a reason the designer constantly thinks about King Abdulaziz, and it's not just because he's the founding father of Saudi Arabia. The king was a man who had a vision for a society that did not yet exist, a society that embraced its heritage while evolving with the times. He sometimes clashed with those who opposed his changes, but he set the country on a bold path that it continues to take today.
This is precisely how Al-Abed thinks about fashion and why Qormuz may be poised to become the Dior of Saudi Arabia. Above all, the Saudi designer is on a mission to not only embrace his country's customs, but also to dispel the idea that preservation equals stagnation.
"We need a new mentality and new models. As we look ahead to the next fifty years, we must ask ourselves what will happen to our thobe, For example. What will become of our bishtOUR shemagh? If you compare the bisht from King Abdulaziz to that of Crown Prince Mohammed bin Salman, you can notice that the design has clearly evolved. Our challenge now is to imagine the next evolution ourselves and accept that change is necessary," he says. "If you want perfectly preserved culture, go to the national museum. In Qormuz, we are looking forward to 2050."
This text is the translation of an article published on Arabnews.com