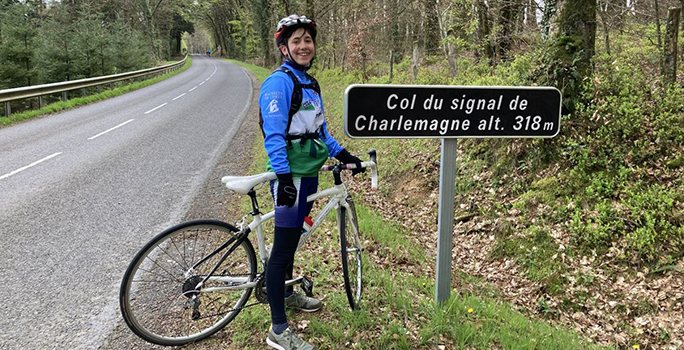 Published on08/12/2023has07:00
In the heart of the Parisian suburbs, a young 14-year-old cyclist, named Adèle, is preparing to take up a major challenge: the Paris-Brest-Paris des Jeunes.
Coming from a family of cycle tourism enthusiasts, Adèle is embarking on a major adventure that will mark her cycling career forever. In this article, we dive into the world of this young sportswoman, discovering her motivations, her memorable journeys and her love for cycling.
Family heritage and ecological commitment
For Adèle, cycling isn't just a hobby, it's a family tradition. From an early age, she was exposed to the world of cycle tourism by her grandfather, father and mother, all avid cyclists.
This is how she developed an early passion for cycling. His family being also committed to the environment, cycling has become a way of life because they do not have a car and thus practice all daily trips on two wheels or cargo bikes.
From athletics to cycling, jumping into the deep end
Adèle explored athletics before turning to cycling, following the prospect of Paris-Brest-Paris des Jeunes. Since last winter, she has been training seriously, going out twice a week. For the past two months, she has been riding almost every day, over modest distances. She has also tested herself twice over distances of more than 100 kilometres. The Paris-Brest-Paris des Jeunes challenge represents for her a leap into the deep end with the 1,200 kilometers that await her.
A passion for long distance and discovery
What attracts Adèle to cycling is the possibility of covering long distances and discovering new landscapes. His passion for nature is reflected in his love for cycle tourism. She fondly recalls her week on the Vélodyssée® and his trip to Germany, which reinforced his taste for cycling trips.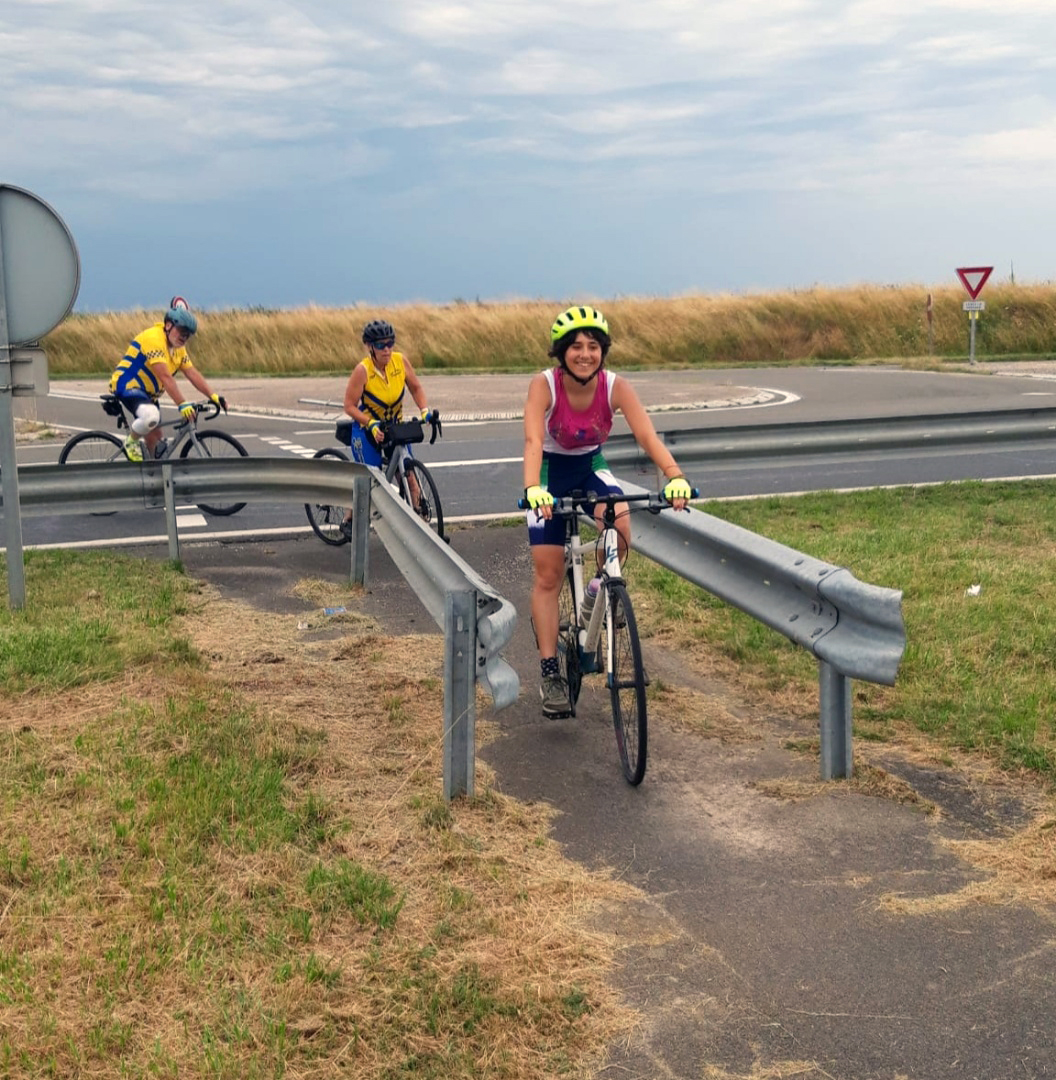 A Paris-Brest-Paris for young people under the sign of encounters and pleasure…
Adèle sees the Paris-Brest-Paris des Jeunes as an opportunity to meet other young cycling enthusiasts. In the Paris region, she doesn't know anyone who shares her passion, so it's the perfect opportunity to meet new people. She plans to ride at her own pace, prioritizing pleasure and experience over performance.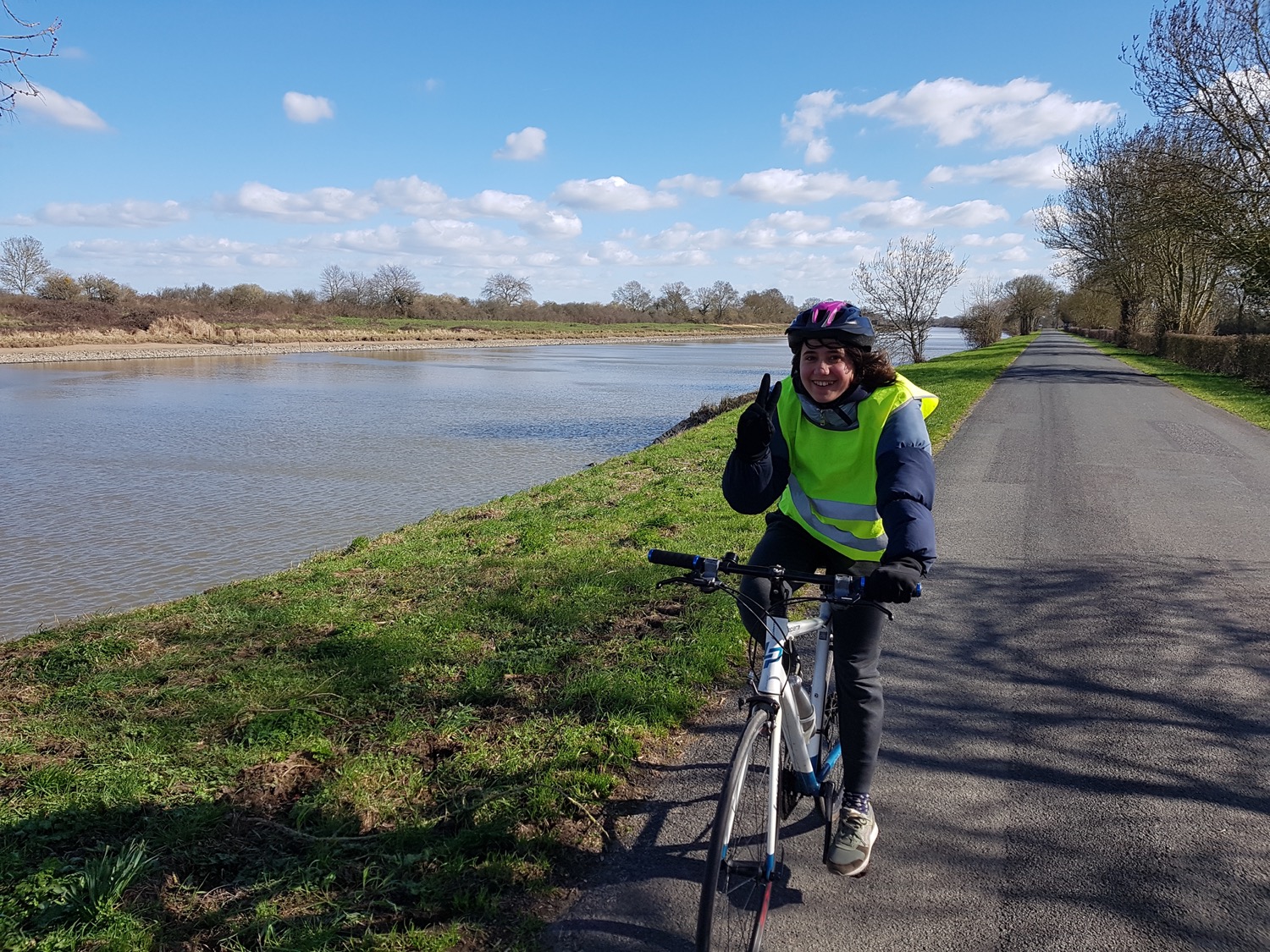 Family and club support
Adele will not embark on the Paris-Brest-Paris des Jeunes adventure alone. She knows four young people from the Cyclos d'Andaine club, two boys and two girls, who will also be taking part. In addition, his grandfather, Claude Robillard, will be a supervisor during the event. She is looking forward to meeting the other participants.
A future in cycling between rides and transmission
For Adèle, cycling is more than just a sport. She plans to continue cycling trips all her life, passing this passion on to her own children, as her parents did with her. Her commitment to ecology and her passion for cycle tourism will continue to guide her path, making her an eco-friendly and passionate cycle tourist.
Adèle represents the new generation of cycle tourists, carrying eco-responsible values ​​and driven by discovery and sharing. His Paris-Brest-Paris des Jeunes will be a key moment in his young cycling career, symbolizing his commitment and his love for cycling.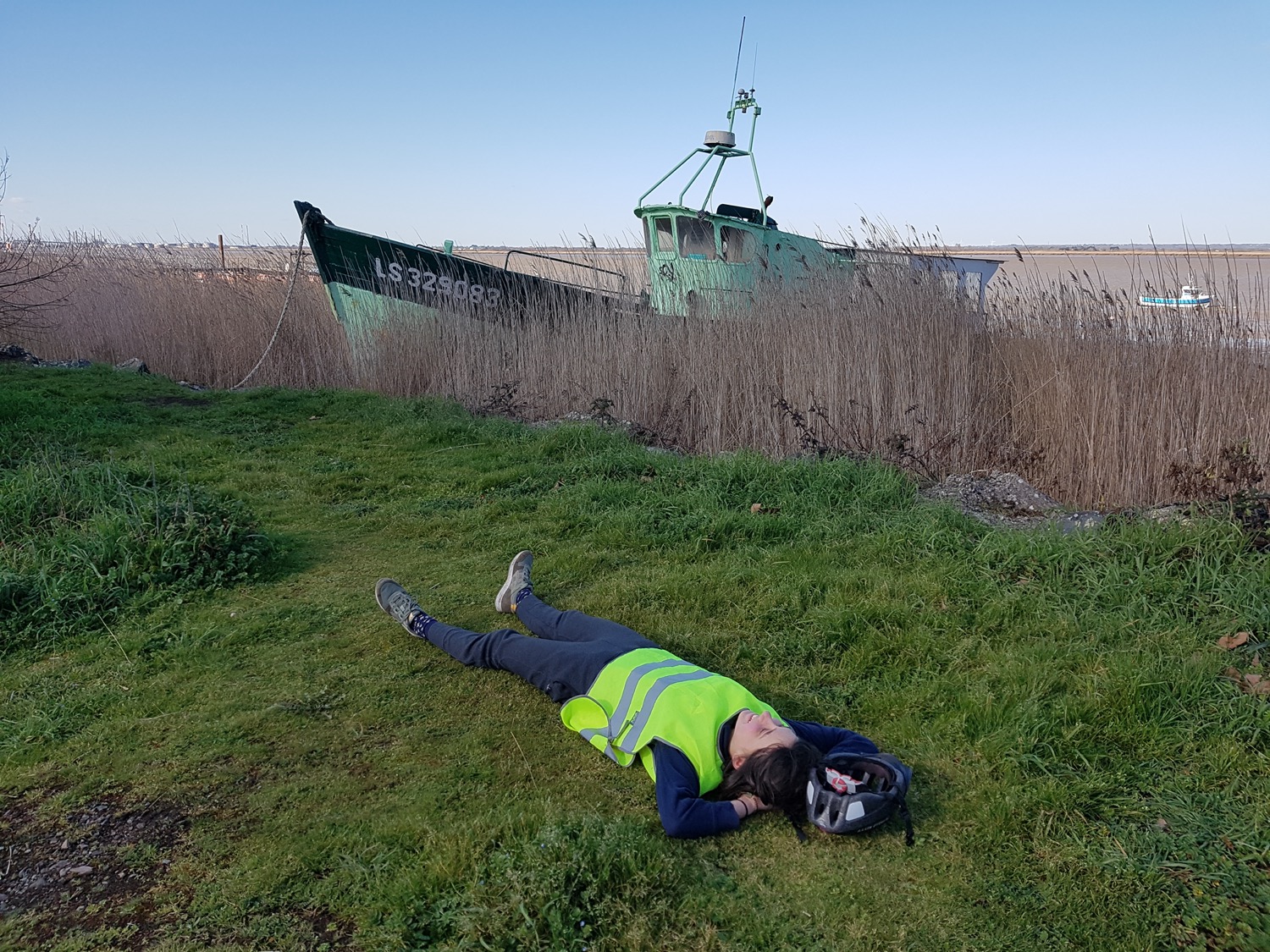 Text: Jean-Pierre Giorgi – Photos: Adèle