At Radio Napoli Centrale, during Un Calcio alla Radio, the journalist Umberto Chiariello spoke with his editorial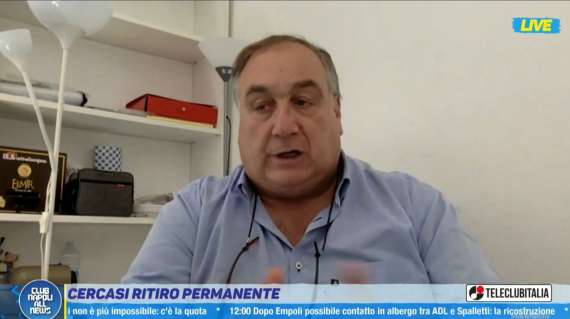 TO Radio Napoli Centraleduring A Football on the Radiothe journalist intervened with his editorial Umberto Chiariello: "I like being argumentative because I love the true reconstruction of facts. What I cannot bear are all those who for use and consumption reconstruct history in a false way. The story of this summer and these years in Naples is known: De Laurentiis is accused of being a bad communicator there are no doubts. Often exaggerates in tones and words, what sense does it make to criticize Neapolitan pizza? He gets angry in absurd controversies with the Napoli fans, only to apologize in other interviews. "Sell and go" was the most widespread slogan of recent times, when instead it was he who brought us back to football that counts with objective facts, but for the people it does not matter.
As a Neapolitan fan I feel much more offended by Moxedano, Corbelli, Ferlaino. If De Laurentiis gives me a dream team, I don't care. If this summer he wanted to follow the people, he would have kept Mertens, but the project envisaged a restart by investing 35 million for Raspad'oro which is a great pawn in Italian football. We cannot feel offended by a president who gives us champions and makes us reach the top. I have criticized him and will continue to do so on communication and the youth sector, but I cannot take into account what he has done because he is one of the few who knows how to play football together with Pozzo and Percassi. Other than nougat stand, you have that in your brain and it doesn't help you ".