The Fighter, Bright side, American Hustle, Joy. Films that have contributed to their director's fame, David O. Russell. Perhaps for this reason, as well as for the stellar cast that carries on the film, there was a lot of curiosity around Amsterdam, a film that tells the story of three friends and a mysterious murder case. The three protagonists, as mentioned, are part of the absolutely quality cast: Christian Bale, Margot Robbie And John David Washington. Just to mention the three main players. In short, there are many expectations and finally the moment in which Amsterdam will be in the room is about to arrive for everyone.
It is the Thirties and Burt (Christian Bale) And Harold (John David Washington) are two friends who have lived through the war together and have since made a pact to protect each other. This agreement is also part of Valerie (Margot Robbie), the nurse who saves the lives of the two men during the war and who befriends them both. However, their lives are turned upside down when Burt and Harold are accused of murder in a case they were working on together and the three must then join forces to prove their innocence and perhaps reveal something much bigger and more important that they are plotting in the shadows.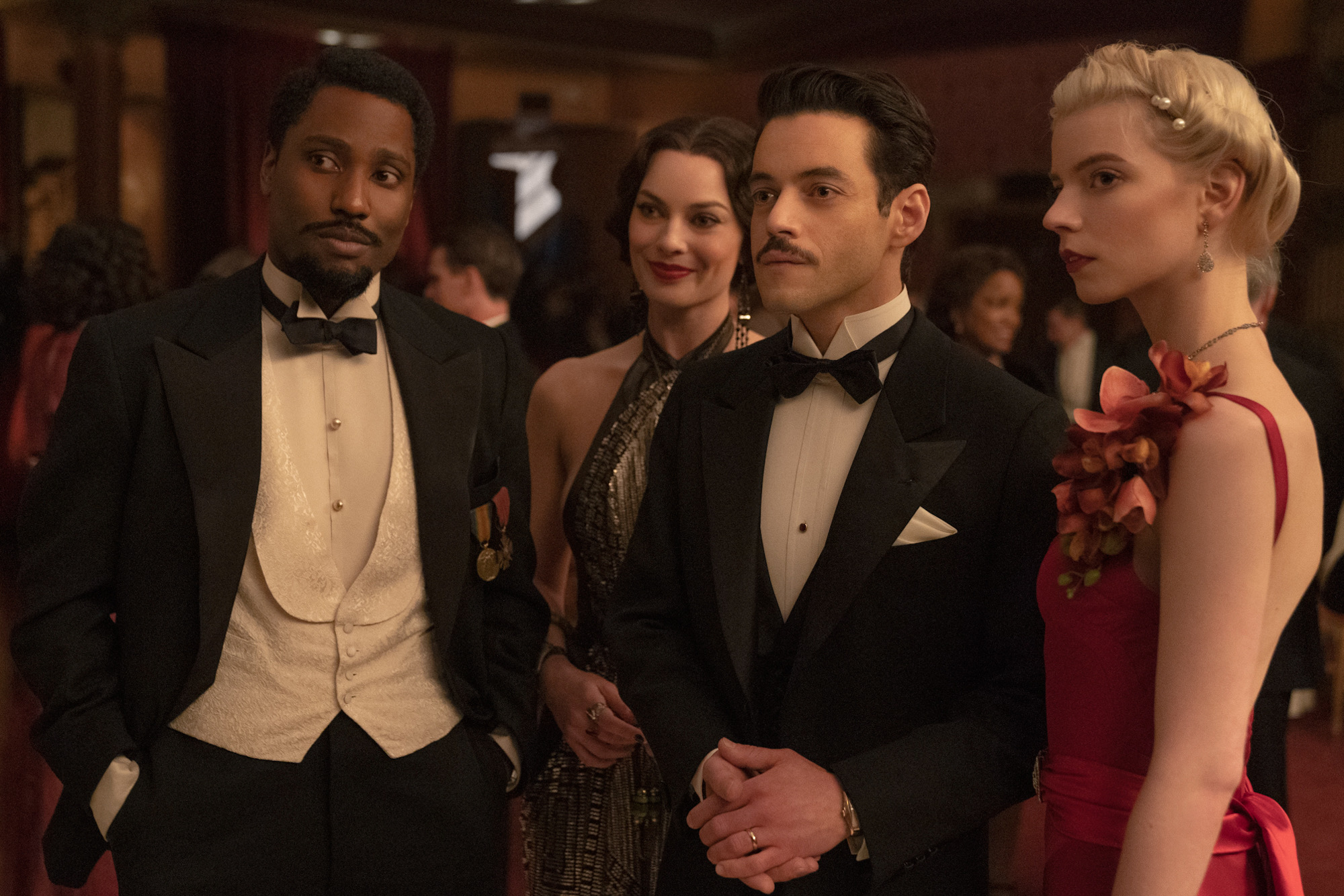 There has been talk of many expectations around Amsterdam, precisely. Do you want for the presence of David O. Russelleither for the cast or for the trailers that had somehow remembered the rhythm and dynamics of American Hustle, a film widely appreciated by audiences and critics at the time of its release. Unfortunately, however, the best word to describe Amsterdam is probably disappointment.
David O. Russell makes a film devoid of bite and which seems to lack a real quid that can involve the viewer for its entire duration, ie about two and a quarter hours. As the scenes go by, in fact, there is a strong feeling of seeing something without a precise direction. What Amsterdam lacks most is perhaps a real identity: not a buddy movie, not a comedy thriller, not a sentimental film, but many elements taken from these genres and thrown into a cauldron that ends up failing to enhance anything. Starting from the story, which immediately throws the viewer in the middle of the action, but proceeds now slowly, now at excessively fast speed: the result is a plot that never manages to fully convince because it is unable to fully involve the audience. viewer.
The same can be done for the technical side. David O. Russell directs the film in an at least confusing way, but above all without particular flashes or findings – especially from an aesthetic point of view – that can make the audience fall in love with the images he is seeing. In many scenes, however, it almost seems that the director wants to give a touch à la Wes Andersonwithout however being able to recreate that sense of estrangement and absolute immersion in the scene that characterizes the director of Grand Budapest Hotel and of The French Dispatch. Even with regard to the staging, probably you could have given much more space and prominence to the sets and costumes of the characters, but even in this case it almost seems that Amsterdam limits itself to doing the most classic homework, without ever trying to break through. the door of sufficiency to reach a little higher peaks.
And consequently, all this confusion and this lack of clarity in the staging but also in the story ends up influencing the cast, which absolutely has the flavor of a wasted opportunity. Strange, because the director has already shown that he has been able to work with groups of great actors, just think of the quartet Christian Bale-Bradley Cooper-Amy Adams-Jennifer Lawrence which essentially made American Hustle's fortune. Here the same Christian Bale, who on a visual level is as usual incredible and the work done on his body is once again astounding, fails to show off his well-known and renowned abilities and his character ends up being more often than not a silhouette or a speck. Difficulty also for Margot Robbie: Her Valerie is supposed to be a mysterious but charming woman, but the actress is never given the chance to convey all this. And the problem certainly lies in the writing, because Robbie has proven time and time again that she can be as mysterious as she is fascinating. Absolutely flat and perhaps almost useless the character of John David Washington, and consequently also the actor can only limit himself to doing what he can. There are also minor roles for other big-caliber actors like Robert De Niro, Michael Shannon, Rami Malek, Zoe Saldana or Anya Taylor-Joy: also in this case, no one manages to stand out, perhaps due to an acting direction that fails to value any of these names. Which frankly seems absurd.
Amsterdam it is what can be defined as a real wasted opportunity. David O. Russell in the control room and the cast of big names put together for the film portended a great title that could at least entertain by showing something beautiful from a directorial point of view. None of this, because the film lacks bite and fails to involve the viewer in a story – partially inspired by real events – which, however, is told in an almost listless way, without conviction and without the desire to excite those who are watching. Christian Bale, Margot Robbie And John David Washington – like all the other cast members – they do what they can, but in the end they too slowly sink along with the whole film. Amsterdam, as mentioned, is a soulless film.
---
Amsterdam arrives in cinemas all over Italy from 27 October. Here is the official trailer of the film: