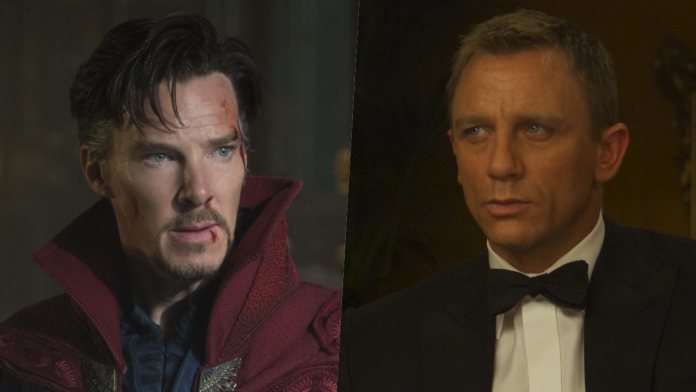 Doctor Strange in the Multiverse of Madness was one of the most anticipated Marvel Studios films of recent years, whose events have definitively cleared the presence of many other alternative realities within the Marvel Cinematic Universe.
The element perhaps most awaited by fans, and on which the promotional campaign has pushed a lot from the beginning, was the introduction on the big screen of the Illuminati, the well-known group of Marvel heroes made up of some of the brightest minds on the planet. As we know, the choice to make the group part of the alternate reality of Earth-838 has made it possible to expand the roster of characters to be able to draw on.
This allowed the writers to present to the public an alternate version of Charles Xavier, the legendary leader of the X-Men played once again by Patrick Stewartor to show for the first time Reed Richards, leader of the Fantastic 4 here with the face of John Krasinski.
Judging by the amount of rumors that have surfaced on the net, the choice of members of this new Illuminati line-up certainly seems to have taken a long time from the writers of the film. One of the possibilities examined was the inclusion of Balder the Bravewhich for the occasion would have had the face of the now ex 007 Daniel Craig. The actor eventually chose to step down from the role due to the growing cases of COVID-19 in the UK to coincide with the filming period.
Now, a few months after the release of the film, new artworks made during the development of the characters have emerged, and one of these shows Craig in the role of the Asgardian hero. The concept created by Darrell Warner was spread by the artist on his Instagram profile, with which he expressed his displeasure at not seeing his creation end up on the big screen: "Too bad that this character did not go beyond this watercolor .. You all know the story and if not just go and look for him online".
You can see HERE the concept that shows Daniel Craig as Balder the Brave.
Doctor Strange in the Multiverse of Madness was released in theaters on May 4th and was also part of the cast Benedict Cumberbatch (Dr. Stephen Strange), Benedict Wong (Wong), Elizabeth Olsen (Wanda Maximoff / Scarlet Witch) Xochitl Gomez (America Chavez), Chiwetel Ejiofor (Karl Mordo), Rachel McAdams (Christine Palmer) e Michael Stuhlbarg (Nicodemus West).
What do you think? Would you have liked to see Daniel Craig in the film? Tell us in the comments!
Source: thedirect
© REPRODUCTION RESERVED