Anne Hathaway, in a recent interview, revealed which celebrities emanate 'big penis energy', that is, a particular and not ostentatious self-confidence.
Have you ever heard of the expression recently mentioned by Anne Hathawaythe "big dick energy"? Literally it means"big penis energy"and it means having self-confidence without being too arrogant about it, let's say without any kind of ostentation. The star recently revealed who, in her view, possesses this enviable trait.
During a conversation with Interview Magazine, Hathaway was asked questions by a number of famous friends and one of those friends, Mindy Kaling, asked Anne to talk about who among the most famous celebrities in the world owns the so-called BDE.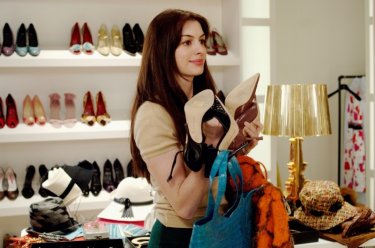 Here's what the Pretty Princess star had to say about it: "Do you mean besides you? Right now I would say that Lizzo is one of the people who shed more big dick energy than anyone else. Besides her, well, Billie Eilish definitely. "
"Let's see … Harry Styles, of course. I'm trying to think … who else? I mean the ones who have it and don't care. Christopher John Rogers. I love what he is doing right now in the fashion world. I'm so deeply a fan of her … Michelle Yeoh also has great goddess energy"concluded Anne Hathaway.