Apple finally introduced the iPhone 15 series. At the launch, which was watched live by millions of technology enthusiasts, the most exciting innovation in the series was in the connection point. Apple, iPhone 15 New ground was broken in its organization and Eliminated the Lightning port!
Apple in 2012 Lightning introduced with iPhone 5 Says goodbye to the port with the iPhone 15 series and switches to USB-C! Like this iPhone 15 series is the first iPhone series to use a USB-C port happened.
Then why did Apple take such a step?
Apple's USB-C adventure has actually been going on for nearly 10 years. European UnionApple has long been pushing Apple and other companies to use the same charging standard as dozens of other devices on the market. The commission will ultimately expire in October 2022. Anything that charges less than 100 watts They compromised on a law requiring the use of USB-C. Its aim is to reduce e-waste and slightly reduce the cost of products.
Apple also started with the awareness of reducing the consumption of e-waste. Attempt to remove charger from box This move will eventually be approved by Apple, so we will now see Apple products with USB-C.
Features of USB-C in iPhone 15! #appleevent pic.twitter.com/JjaBnq3aD9

– Apple Hub (@theapplehub) 12 September 2023
The iPhone 15's switch to USB-C ports was widely covered on social media. While some said that a USB-C port would have been more useful, others argued that it was a part of Apple's marketing strategy. Additionally, Apple USB-C – Lightning adapter is on sale for 985 TL Even.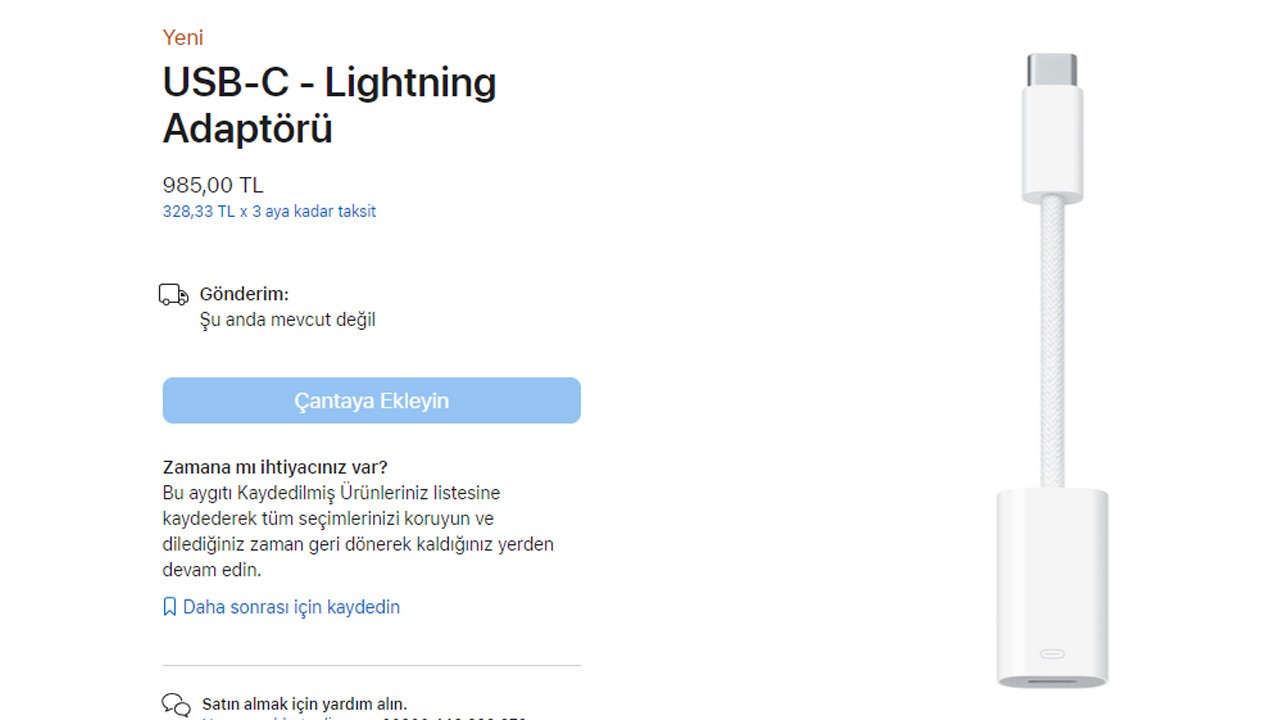 What do you think about this change? We are waiting for your thoughts in the comments!
This is real! Apple releases USB-C to Lightning adapter for $29 #appleevent pic.twitter.com/wu951tURAu

– Apple Hub (@theapplehub) 12 September 2023