Apple just released iOS 16.0.2 for all users. Contrary to version 16.0.1 only released for the iPhone 14 family this time the update is for everyone iPhone users, so in most cases they will jump straight from 16.0.
Is it worth updating? Absolutely yes, because annoying problems we have talked about in recent days are solved. The new firmware version definitely improves the usability and general stability of iOS.
What's new in iOS 16.0.2:
This update includes bug fixes and important security improvements for iPhone, including:
The camera could vibrate and cause blurry photos when used with some third party apps on iPhone 14 Pro and iPhone 14 Pro Max. We talked about it here.
The screen could appear completely black during device setup.
Copy and paste from one app to another it could cause an authorization request to appear more often than expected. We talked about it here.
VoiceOver might not be available after restarting.
Touch inputs may not respond on the screens of some iPhone X, iPhone XR and iPhone 11 after a technical support intervention.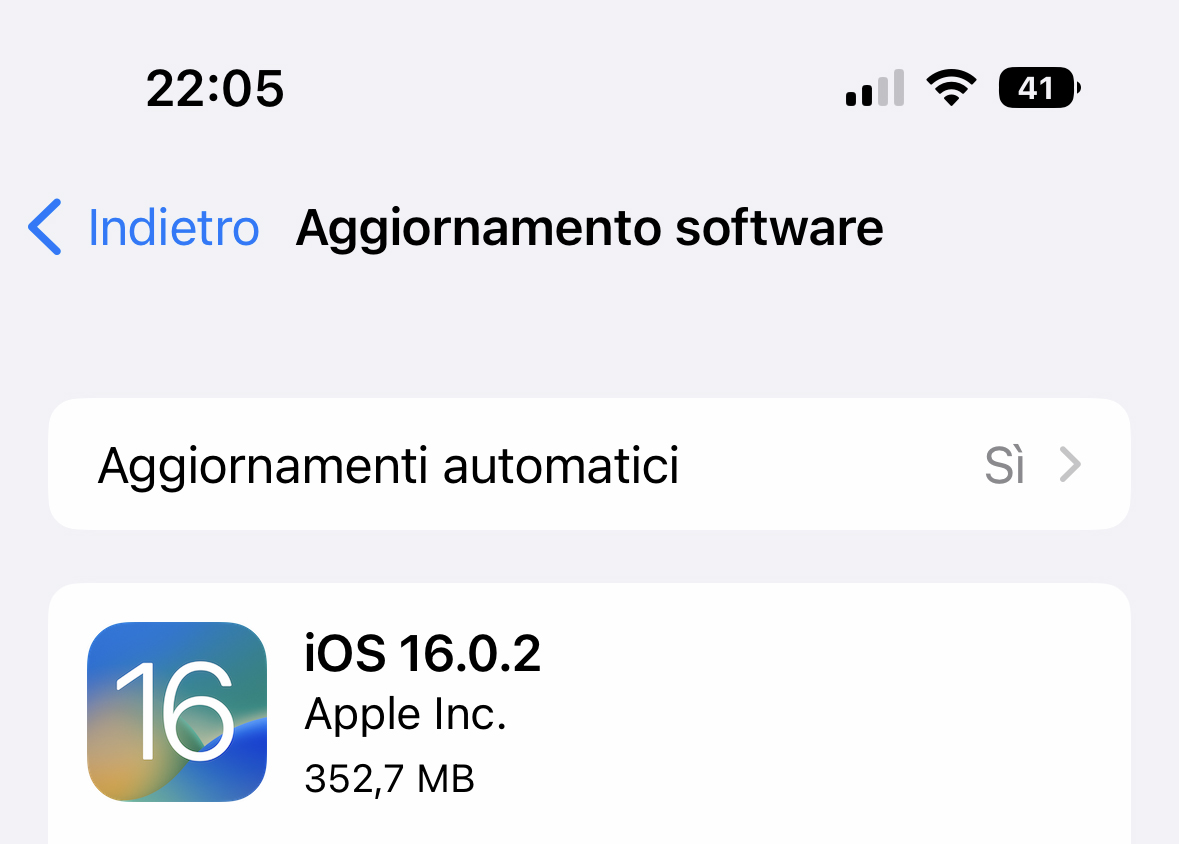 IOS 16.0.2 Download:
iPhone 8 (CDMA / GSM / LTE) (iPhone10,1) – Download
iPhone 8 Plus (CDMA / GSM / LTE) (iPhone10,2) – Download
iPhone X (CDMA / GSM / LTE) (iPhone10,3) – Download
iPhone 8 (GSM / LTE) (iPhone10,4) – Download
iPhone 8 Plus (GSM / LTE) (iPhone10,5) – Download
iPhone X (GSM / LTE) (iPhone10,6) – Download
iPhone XS (iPhone11,2) – Download
iPhone XS Max (iPhone11,4) – Download
iPhone XS Max (China) (iPhone11,6) – Download
iPhone XR (iPhone11,8) – Download
iPhone 11 (iPhone12,1) – Download
iPhone 11 Pro (iPhone12,3) – Download
iPhone 11 Pro Max (iPhone12,5) – Download
iPhone SE 2 (iPhone12,8) – Download
iPhone 12 Mini (iPhone13,1) – Download
iPhone 12 (iPhone13,2) – Download
iPhone 12 Pro (iPhone13,3) – Download
iPhone 12 Pro Max (iPhone13,4) – Download
iPhone 13 Pro (iPhone14,2) – Download
iPhone 13 Pro Max (iPhone14,3) – Download
iPhone 13 Mini (iPhone14,4) – Download
iPhone 13 (iPhone14,5) – Download
iPhone SE 3 (iPhone14,6) – Download
iPhone 14 (iPhone14,7) – Download
iPhone 14 Plus (iPhone14,8) – Download
iPhone 14 Pro (iPhone15,2) – Download
iPhone 14 Pro Max (iPhone15,3) – Download