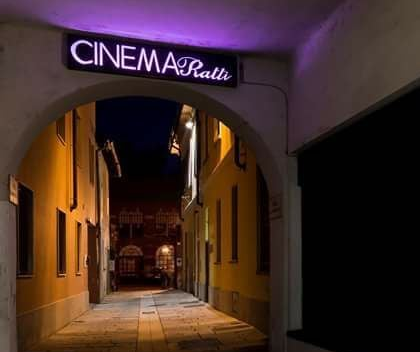 "Arena Estiva 2022": the outdoor cinema – Sala Ratti cinema courtyard in Corso Magenta, 9 unveils its programming for the hottest month of the year.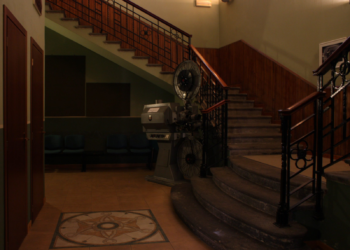 Legnano – The outdoor cinema – Cinema courtyard Sala Ratti in Corso Magenta, 9 unveils its schedule for the hottest month of the year with "Summer Arena 2022".
"Summer Arena 2022" program
Saturday 2 July Cry Macho – Homecoming by Clint Eastwood (Clint Eastwood, Eduardo Minett, Natalia Traven)
Tuesday 5th July House of Gucci by Ridley Scott (Lady GaGa, Adam Driver, Jared Leto, Jeremy Irons, Al Pacino)
Thursday 7th July The perfect garment by Fernando León de Aranoa (Javier Bardem, Manolo Solo, Almudena Amor)
Saturday 9th July The king's man – the origins by Matthew Vaughn (Ralph Fiennes, Gemma Arterton, Rhys Ifans)
Monday 11th July Still air by Leonardo Di Costanzo (Toni Servillo, Silvio Orlando, Fabrizio Ferracane)
Thursday 14th July The Stillwater Girl by Tom McCarthy (Abigail Breslin, Matt Damon, Camille Cottin)
Saturday 16th July Freaks Out by Gabriele Mainetti (Claudio Santamaria, Aurora Giovinazzo, Pietro Castellitto)
Tuesday 19th July The portrait of the duke by Roger Michell (Jim Broadbent, Helen Mirren, Fionn Whitehead)
Thursday 21st July Spencer by Pablo Larraín (Kristen Stewart, Timothy Spall, Jack Nielen, Freddie Spry)
Saturday 23 July Licorice pizza by Paul Thomas Anderson (Alana Haim, Cooper Hoffman, Sean Penn, Tom Waits)
Tuesday 26th July Belfast by Kenneth Branagh (Caitriona Balfe, Judi Dench, Jamie Dornan, Ciarán Hinds)
Thursday 28th July Ennio by Giuseppe Tornatore (Ennio Morricone, Quentin Tarantino, Clint Eastwood, Oliver Stone)
Saturday 30th July Murder on the Nile by Kenneth Branagh (Kenneth Branagh, Tom Bateman, Annette Bening)
Tuesday 2nd August Marilyn has black eyes by Simone Godano (Stefano Accorsi, Miriam Leone)
Thursday 4th August A winning family – King Richard by Reinaldo Marcus Green (Will Smith, Saniyya Sidney)
Saturday 6th August Top Gun – Maverick by Joseph Kosinski (Tom Cruise, Miles Teller, Jennifer Connelly, Jon Hamm)
Tuesday 9th August Lunana – the village at the end of the world by Pawo Choyning Dorji (Sherab Dorji)
Thursday 11th August It was the hand of God by Paolo Sorrentino (Toni Servillo, Filippo Scotti, Teresa Saponangelo)
Saturday 13th August The card collector by Paul Schrader (Oscar Isaac, Tiffany Haddish, Willem Dafoe)
Tuesday 16th August Diabolik by Marco and Antonio Manetti (Luca Marinelli, Miriam Leone, Valerio Mastandrea)
Thursday 18th August Downtown Abbey II – a new era by Simon Curtis (Hugh Bonneville, Laura Carmichael)
Saturday 20 August The road of the Samouni by Stefano Savona
The proposals organized with the Municipality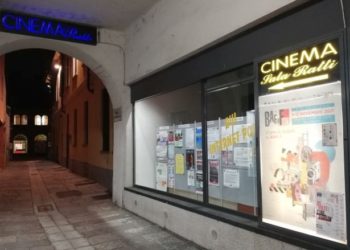 We also point out the free admission movies outdoors in the Sala Ratti courtyard organized in association with the Municipality:
Monday 18 July "The mafia only kills in the summer"With an exhibition in the courtyard also on Tuesday 19
Tuesday 23 August and Saturday 27 August (titles to be defined and in any case connected to the Emergency exhibition on the war in Afghanistan which will probably take place at the Leone da Perego).
How to participate
The screenings will start at 21:45 at Sala Ratti cinema courtyard of Corso Magenta, 9 in Legnano.
The films in the program may be subject to variations due to force majeure.
The editorial staff
Continue to follow us on our social networks, click here!
Related Articles