Astronaut Samantha Cristoforetti wanted to show what hair really looks like in space: other than the neat helmets of the film Gravity…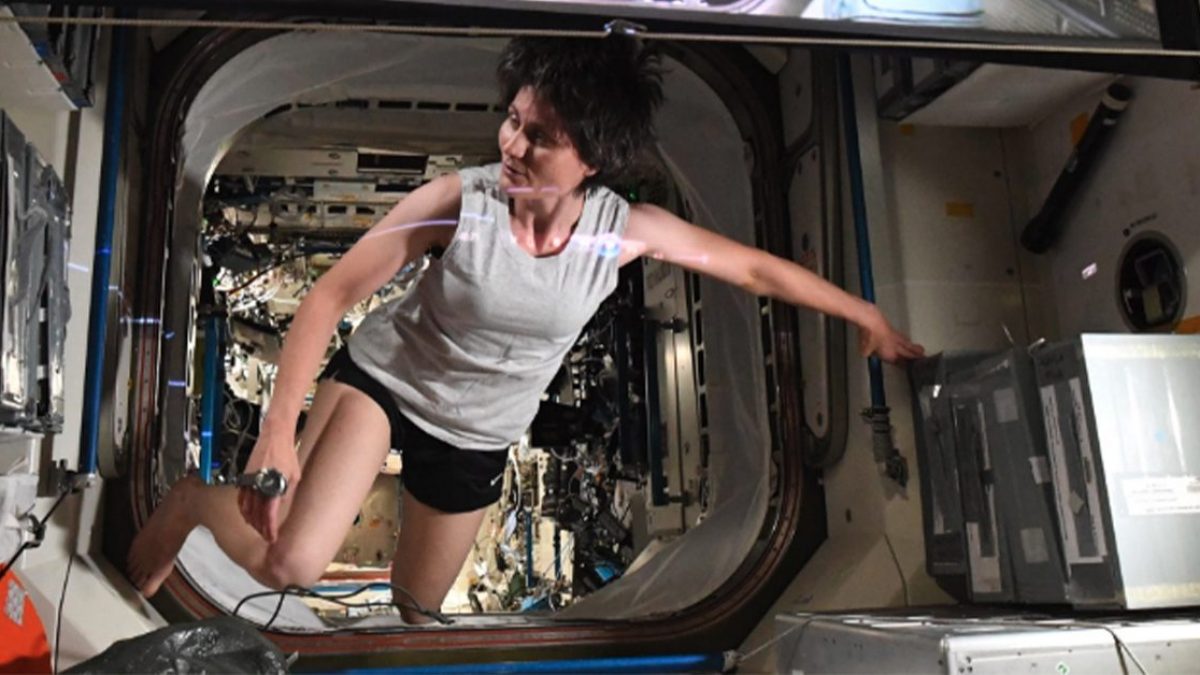 Samantha Cristoforetti via Twitter
Hollywood movies have accustomed us to tons of stereotypes about our bodies, hair included: actresses have perfect creases in all circumstances, even underwater or… in space! You may never have thought about it, but in the absence of gravity it is impossible to have "firm" and styled hair like that of Sandra Bullock in the movie Gravity. The astronaut knows it well Samantha Cristoforettiwho in a funny photomontage compares her hair in the spaceship and that of the actress, asking for a "Advice".
The viral tweet on Samantha Cristoforetti's hair
On 21 April Samantha Cristoforetti left for her second space mission, Minerva. Such a mission requires years of preparation and training: hair is certainly not an astronaut's first thought. The astronaut, however, wanted to share a moment of lightness with his followers, showing the normality and everyday life of life in orbit, including "flying" hair. Cristoforetti posted a photo in which he "imitates" Ryan Stone, the engineer played by Sandra Bullock in the movie Gravity: not only copies the same pose, but also mimics the look with the ribbed tank top and black shorts. What changes? Definitely the hair: Sandra Bullock's are perfect despite the absence of gravity.
The photomontage of Samantha Cristoforetti via Twitter
The photo is accompanied by an ironic caption in which the astronaut asks the Hollywood actress for advice: "Hey, Dr. Stone! Quick question: how did you keep your hair in order? I ask for a friend!"It is not the first time that AstroSamantha, as it is called on social networks, shows the funniest and" normal "sides of the space mission: on the occasion of World Yoga Day it even showed how to train in space! reactions, including photomontages and applause for irony. The verdict of social media is unanimous: Samantha Cristoforetti's "punk" hair is much cooler!
Chiara Ferragni with red hair asks fans for advice: "Am I better blonde or so?"
window._fpcmp.push(function(gdpr) { !function(f,b,e,v,n,t,s) {if(f.fbq)return;n=f.fbq=function(){n.callMethod? n.callMethod.apply(n,arguments):n.queue.push(arguments)}; if(!f._fbq)f._fbq=n;n.push=n;n.loaded=!0;n.version='2.0'; n.queue=[];t=b.createElement(e);t.async=!0; t.src=v;s=b.getElementsByTagName(e)[0]; s.parentNode.insertBefore(t,s)}(window, document,'script', 'https://connect.facebook.net/en_US/fbevents.js'); fbq('init', '2062554930705272'); fbq('track', 'PageView'); //fbq('track', 'ViewContent'); //send custom checkpoints event (function () { var checkPoints = [10, 20, 40, 60, 90, 120, 180, 240, 300].sort(function(a, b) { return a - b; }); //seconds var checkPointIndex = 0; var f = function(){ var data = { instant: checkPoints[checkPointIndex] }; console.log("[FB PIXEL] send custom event ViewContentCheckPoint ", data, " on account " ,"2062554930705272" , " currentTime in seconds ", new Date().getTime() / 1000); fbq('trackCustom', 'ViewContentCheckPoint', data); checkPointIndex++; if(checkPointIndex < checkPoints.length) { setTimeout(f, (checkPoints[checkPointIndex] - checkPoints[checkPointIndex-1]) * 1000) } }; if(checkPoints.length){ setTimeout(f, checkPoints[checkPointIndex] * 1000) } })(); });