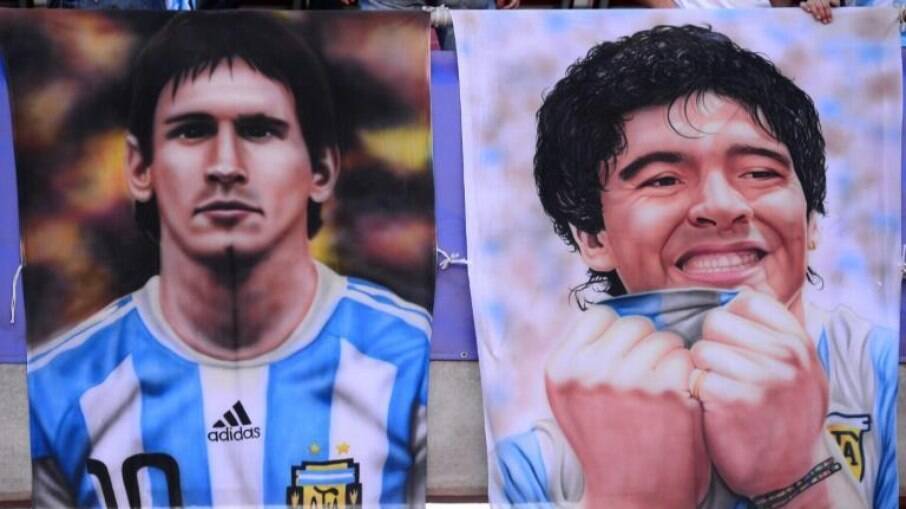 Maradona and Messi are Argentina's biggest idols. However, little is known about their relationship. Now, in an interview with the press in that country, Miguel Ángel Lemme opened the game and told details of their coexistence.
A field assistant to Diego Maradona in the Argentina national team, he felt closely the relationship that the coach and Lionel Messi created. "Diego always told Messi to put the team on his back. It gave him freedom to play. I told him: 'Do what you want'", reveals Lemme, remembering a phrase from the coach. "Maradona always said: 'This dwarf (Messi) when he calls, he breaks and paints his face (leaves the opponent without an answer)".
Lemme also recalled Maradona's advice to Messi to take free-kicks, even when Diego was already physically ill. "He said to Messi: 'You put your body on top of the ball'. And he assimilated. Do you know when a boy sees a teacher he loves? That was the relationship between them. Unfortunately we don't have Diego anymore. They had a different character. If Diego had to insult someone, he would. Messi is more thoughtful, less visceral", he assured.
On Messi's experience in Maradona's Argentina team, Lemme highlights the humility of the PSG striker.
"He is an alien. Messi is a simple boy, he surrendered, he greeted, he was one more. In the group, when you saw him training, at breakfast, at dinner, you didn't notice him different. Humility. directed. Everything he has gained with football and humanity. It's the same as always. Of course, experience gives growth, he has always been a leader on the field. Today the boys look at him as they looked at Diego", he concluded.