The Napoli Club Bologna 'Passione & Identità' wanted to clarify its position after the events on Sunday at the Olympic stadium.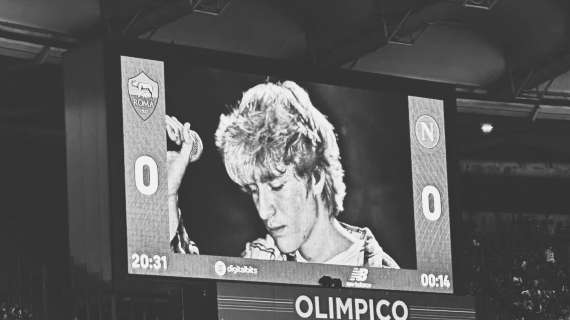 The Naples Club Bologna 'Passione & Identità' wanted to clarify its position after Sunday's events at the Olympic stadium: "Two days have passed between Rome-Naples and we have reached the point of having to clarify an episode that is mounting controversy and, as if it were needed, fueling hatred. The episode in question concerns the moment of greeting from the Olympic stadium to Francesco Valdiserri, the boy who tragically died in a car accident and a great Roma fan. But let's start from the facts, just before the start of the match, in a hot and in any case tense atmosphere, where there had already been exchanges of "teasing" between the two fans, as always happens between opposing fans, between an anthem and the 'other of Roma, a photo of a boy appears on the screen, the speaker says something, but he hardly hears it because in the meantime in the guest sector a small group has started a chorus in support of the Azzurri, the sector follows the entire stadium and begins to applaud when, from the Curva Nord, insults and whistles begin to rise towards us, promptly sent back to the sender. Hence the misunderstanding, if we want to call it that, because what is happening in these hours is a real attack on Neapolitan fans and we, who were present, firmly reject the accusations they are making to us.
It is neither in our being nor in our vision of sport to offend and have no respect for the victims, even more so if it is an innocent victim whose death is foreign to the world of football. We do not accept lectures or lectures, we who know well what it means to lose a son of his own land, a brother of typhus, who has fallen into an ambush, and to see his memory offended on every possible occasion.
We sincerely hope that we will never have to go back to the issue and that the controversies and attacks will end as soon as possible, because who is not honoring the memory of Francis is precisely who is attaching himself to the episode seeing things blurred by the moment. Our hug goes to the Valdiserri family, because no parent should see their child carried away by the madness of another human being".