Story
Beer and science: the world's largest outreach event comes to Argentina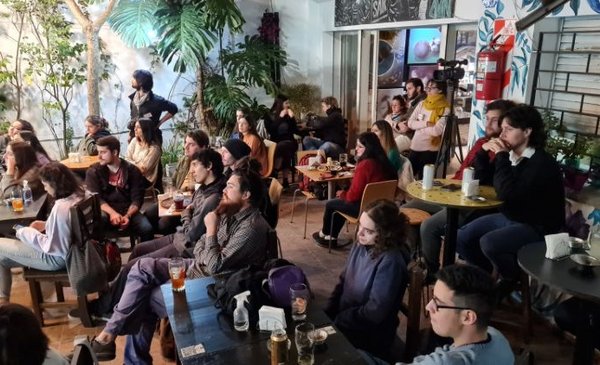 Who said science was boring? pint of science shows that it is not, The world's largest scientific dissemination festival comes to Argentina. Every May in different parts of the world, Local scientists meet in bars to present the latest advances in science and technology to the community,
It's a matter of stopping thinking about what happens in laboratories, of being part of the discovery and creation of knowledge. So… boy, a beer! All information will be presented below.
The Pint of Science Festival is organized on a non-profit and voluntary basis. Credit: Pint of Science Argentina.
in 2012, Researchers Dr. Michael Motskin and Dr. Praveen Paul from Imperial College London organized an event called "Meet the Researchers".Joe brought people with Parkinson's, Alzheimer's, motor neurone disease, and multiple sclerosis into his lab to show them the kind of research he was doing. It was neither more nor less than what the Pint of Science would be a year later.
Currently, the festival It reaches more than 25 countries and is being celebrated in Argentina since 2020. "Though the event is held in May, that year it was held in December and virtually due to the pandemic. but it was really cool anyway there are people who came from the first version", Memorization Romina CasadevallBiotechnologist and co-director of the Pint of Science Argentina, in front of the Scientific News Agency of the National University of Quilmes.
In this version, The event will be held in the usual locations: Buenos Aires, Salta, Santa Fe, Tucumán, and the autonomous cities of Córdoba, Esquel, Rosario and San Luis have been added. The investigations that will be announced will be grouped under different organizing axes, the same as anywhere in the world: Wonderful Minds, From Atoms to Galaxies, Our Body, Planet Earth, Tech World, Our Society, and Special Events .
a pipette? No, a pint!
The bar is attended by local scientists who share the latest advances in their research with the surrounding communities. hence Dialogue between both parties is allowed to clear doubts or add new questions to the quest for knowledge., "With the pandemic, people became more interested in what happens in laboratories, but before that it was a long way off. we want to continue to demolish that idea", says Casadevall.
Credit: Pint of Science Argentina.
In this occasion, Programming will include topics such as artificial intelligence, research around Mars, mental health, among others. Chagas disease, cannabis, the importance of sleep and good nutrition, science in the service of human rights, caring for the environment, climate change and even A scientific look at the game turned into a movie "The Last of Us".
,Science changes our lives and that is why it is something that should be daily"Casadevall maintains agency and as such, invites the community to echo new investigations more comfortably.
---
With information from Scientific News Agency