Despite stiff competition from Eminem's new compilation and Harry Styles' blockbuster "Harry's House", Beyoncé managed to spend her second week at the top of the UK album chart with "RENAISSANCE", her latest studio effort. The former One Direction singer was in the runner-up position and the second volume of the rapper's "Curtain Call" debuted at third.
In the top 10 we also had the debut of "Funk Wav Bounces – Vol 2", new album by DJ superstar Calvin Harris in fifth place and the soaring of "Only Honest on the Weekend", by Becky Hill, which rose from 26th to seventh placing.
Further down, "Dreamland", by Glass Animals, returned to the rankings at 20th place, after it won a special edition in celebration of its second anniversary. Finally, "Could We Be More" by the collective KOKOROKO debuted at 30th place.
Check out the top 10:
1 – "RENAISSANCE – ACT 1" – Beyoncé (same position)
2 – "Harry's House" – Harry Styles (same position)
3 – "Curtain Call 2" – Eminem (debut)
4 – "=" – Ed Sheeran (same position)
5 – "Funk Wav Bounces – Vol 2" – Calvin Harris (debut)
6 – "The Highlights" – The Weeknd (dropped two positions)
7 – "Only Honest on the Weekend" – Becky Hill (up 19 positions)
8 – "Greatest Hits" – Queen (dropped one position)
9 – "SOUR" – Olivia Rodrigo (dropped four positions)
10 – "Gold" – ABBA (dropped one position)
The singles ranking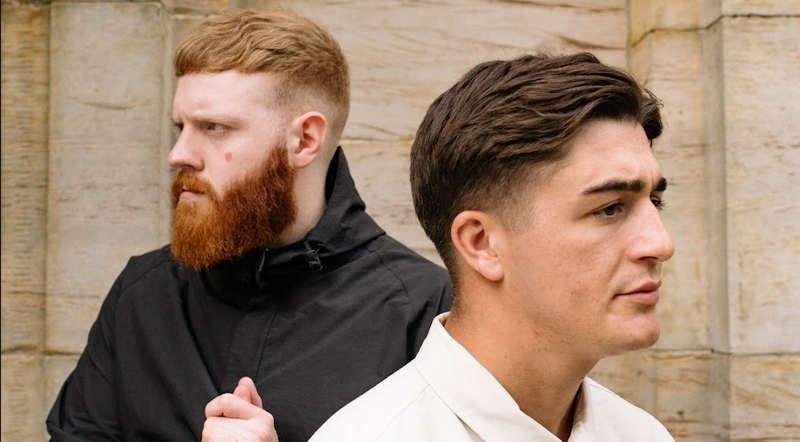 For the sixth time in a row, LF System dominated the singles chart with "Afraid To Feel". Contrary to what had been happening in the last few weeks, this top 40 had a good number of news and songs that managed to reach the noblest area of ​​the list after some time.
First the debuts: KSI's "Not Over Yet (feat. Tom Grennan)" came in fourth, Joel Corry's "History (feat. Becky Hill)" came in at twentieth, "Staying Alive (feat. Drake & Lil Baby)" from DJ Khaled, at 21st, "Can't Be Us (With Abra Cadabra & Bandokay)" by Headie One, at 27th and "Hold This (Feat. J Fado)" by HStikkytokky.
Eliza Rose's "BOTA (Baddest Of Them All)" shot up from 45th to 10th and Chris Brown's "Under The Influence" from 46th to 38th.
The top 10 looked like this:
1 – "Afraid To Feel" – LF System (same position)
2 – "BREAK MY SOUL" – Beyoncé (same position)
3 – "Green Green Grass" – George Ezra (up two positions)
4 – "Not Over Yet (feat. Tom Grennan)" – KSI (debut)
5 – "Doja" – Central Cee (dropped one position)
6 – "Last Last" – Burna Boy (same position)
7 – "Crazy What Love Can Do (with Becky Hill & Ella Henderson)" – David Gueta (same position)
8 – "Late Night Talking" – Harry Styles (up five spots)
9 – "I Ain't Worried" – One Republic (up one position)
10 – "BOTA (Baddest Of Them All)" – Eliza Rose (up 35 positions)