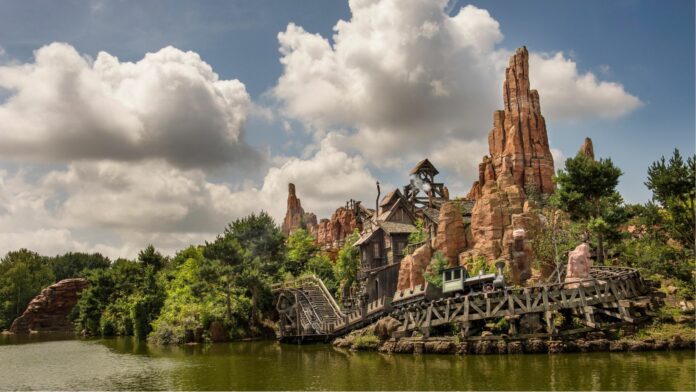 It is one of the attractions of the theme parks Disneytakes place in a mining town at the time of the 1800s gold rush and will soon become a film as well, a bit like it was for Jungle Cruise with Dwayne Johnson and Emily Blunt. The directors of Hawkeye, Bert and Bertieduo, who directed three episodes of the series Marvel on Disney +have signed on to direct a movie for Disney based on the theme park attraction Big Thunder Mountain.
READ ALSO: Jungle Cruise, the review of the film with Emily Blunt and Dwayne Johnson
LuckyChap Entertainment by Margot Robbie and Scott Free's Ridley Scott they will produce it, with Bert & Bertie directing the film based on a writing by Kieran and Michele Mulroneythe pair of screenwriters whose credits include Sherlock Holmes – Game of Shadows and the 2017 Power Rangers reboot.
Big Thunder Mountain is one of the most famous attractions of the Disney parks, it takes place in a mining town during the 1800's gold rush. A disaster strikes the attraction: an earthquake in California and Paris, a tsunami in Tokyo or a sudden flood in Florida .
Ten years ago, the Disney-owned network ABC had developed an attraction-based western pilot with a written script Jason Fuchs (The ice age: continental drift). But the series never really took off.
Disney has already made big splashes by turning its theme park attractions into movies, with the Pirates of the Caribbean franchise spawning five films starring Johnny Depp and with Jungle Cruise with Dwayne Johnson and Emily Blunt.