Billie Eilish's new perfume has arrived in Portugal — and it smells like the singer's childhood
The fragrance is available in Europe exclusively at Douglas perfumeries. It can be purchased online or in physical stores.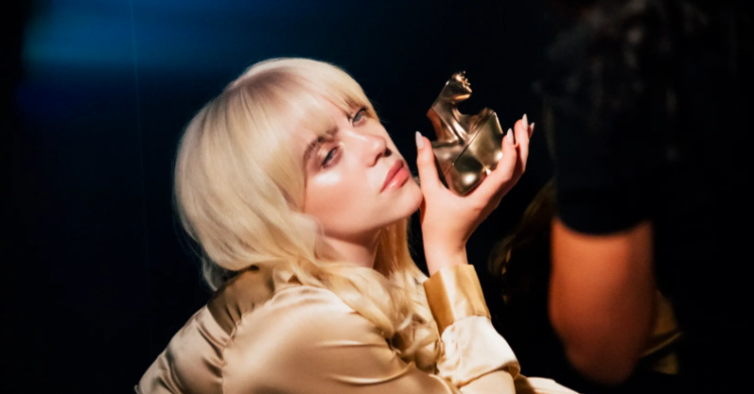 Good news for the singer's fans.
In recent years, Billie Eilish has become a serious success story. At just 20 years old, she has become one of the biggest names in the music industry, with hits that everyone knows, but also in the world of fashion and beauty. In the latter field, she has just launched a perfume under her own name — Eilish.
The arrival of the fragrance in Europe, exclusive to Douglas, took place this Wednesday, June 1st. With this launch, the German brand continues to position itself with a younger audience through an offer in the premium beauty segment.
"I wanted it to feel like a warm hug, like our blood running through our veins. It's a scent I've been looking for for many years. It's my favorite scent in the whole world," said the artist about the fragrance. In a conversation with the magazine "Vogue", last year, the singer had already revealed that perfumes have always been very important in her life: "I wanted to make a [perfume]. And not as Billie Eilish, not as an artist or singer. I wanted to make a perfume to have a perfume," she confessed.
The scent of vanilla, which marked the artist's childhood, is the highlight of the launch. It also has light touches of cocoa, accentuated by notes of tangerine and forest fruits.
In the visual component, the bottle recreates a feminine silhouette, which in this case corresponds to Billie's favorite parts of the human body. The sculpture where the chin, neck and collarbone stand out is coated in an amber-bronze color.
Eilish is available across Europe, including Portugal, in Douglas' physical and online stores. The 30 ml bottle costs €44.99, while the 100ml bottle costs €64.95.
Click through the gallery to discover other perfumes whose scents remind you of spring.