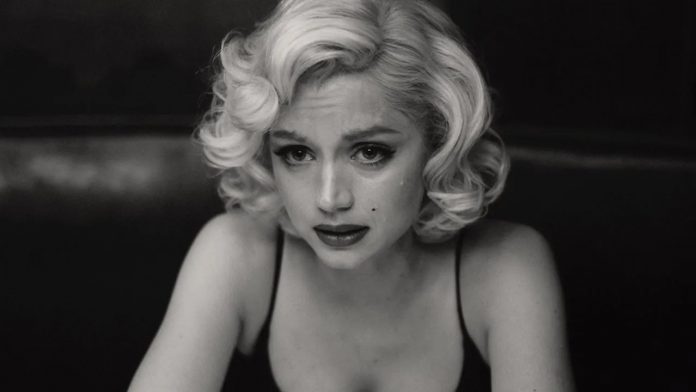 Blondethe upcoming biopic dedicated to Marilyn Monroe expected on Netflix, is one of the most anticipated products coming to the streaming platform, also due to the expected performance of Ana de Armas as the iconic diva.
The Cuban actress's choice for the role initially aroused some perplexities, which at the moment seem to have definitively dissolved. The film has already been shown in various previews and it seems that Ana de Armas's performance in the role of the diva has met with the absolute approval of the insiders. The transformation of her for the role of her was immediately greeted with great enthusiasm even within the production, and it seems that her first appearance as her diva has sparked some very strong emotional reactions.
In an interview with aa The Today Showthe star revealed the reaction of the film's cast and crew when they first saw her as Marilyn Monroe:
"Everyone in the room started crying, I can tell you. He was very emotional. She looked like she was back".
Even those closest to Ana de Armas were surprised by her transformation. In particular, some friends of the actress have expressed how much they are proud of career that she is carrying out, and in the course of the interview, de Armas shared one of the messages that remained most impressed on her:
"The other day, a friend from my theater school posted a picture and added something like 'Remember Ana, when we were all studying together and when we all had dreams, now she's going to do the impossible: She's going to playing Marilyn Monroe in this movie and we should all be very proud of her. She is gorgeous".
According to many, the role has the potential to cast Ana de Armas among the greatest Oscar nominee. The enthusiasm generated by her performance did not, however, completely extinguish the controversy surrounding the film. Blonde in fact it was officially forbidden to minors for having inside some scenes that portray rather dark events in the life of Monroe. Choice that however, as stated by the director Andrew Dominikit was necessary to fully explore the life of the diva.
Blonde is expected on Netflix on September 28.
Source: CinemaBlend
© REPRODUCTION RESERVED