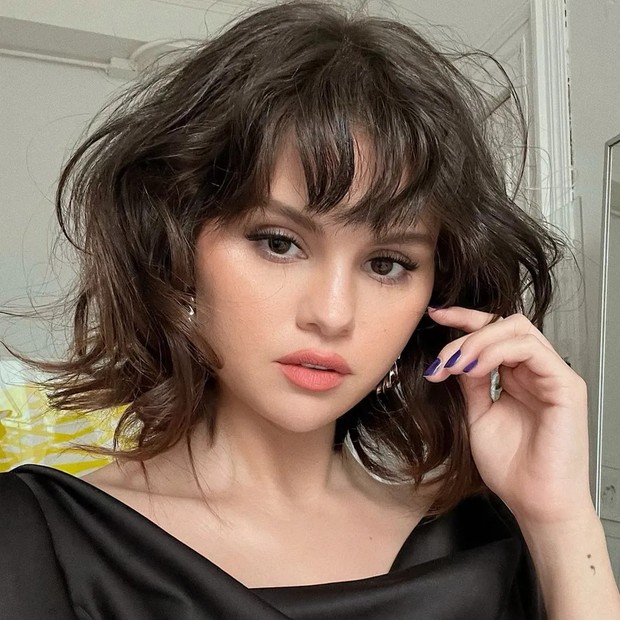 The bob cut is definitely the hair trend that is here to stay and the reason is no wonder: it is one of the most democratic cuts, as it allows for several versions in different textures. Every season, new ways to wear and style emerge and this time TikTok was responsible for popularizing a short version with a finish. messy of the look: the bobcat, or "bob gato", in Portuguese translation.
The style promises to please those who love the layers of the "wolf cut", but want to keep the strands short, with bangs and disconnected ends. "The bobcat is a short cut, with a slightly angled base at the front, frayed ends, layers that start from the beginning of the ears and, in most cases, it comes with a frayed fringe. hair full of attitude, movement and a stylish and current look", summarizes hairstylist Rodrigo Cintra.
The trend conquered the TikTok audience and appeared in the minds of celebrities such as Billie Eilish and Selena Gomez. To achieve the messy texture, Rodrigo recommends letting the strands dry naturally, without using a dryer. Those who have straight hair can count on the help of a curling iron to model the strands and finish by running your fingers between the strands to ensure the loose wavy effect. For the wavy, the look can be easily styled with the help of a texturizing spray or a mousse and lightly creased into the strands with your own hands. As for curly hair, Rodrigo recommends finishing the hair normally and loosening the curls with a wide comb and styling ointment at the ends.
"As this is a short cut, maintenance should not take more than two months, as one or two centimeters already influence the fall of the wires. In addition, it is essential to follow a treatment schedule, with a lot of hydration, because if the wires become dry, the layers and frizz will make them look like they are broken and mistreated", concludes Rodrigo.
Want to adopt the style? Get inspired by these versions of the bobcat cut: