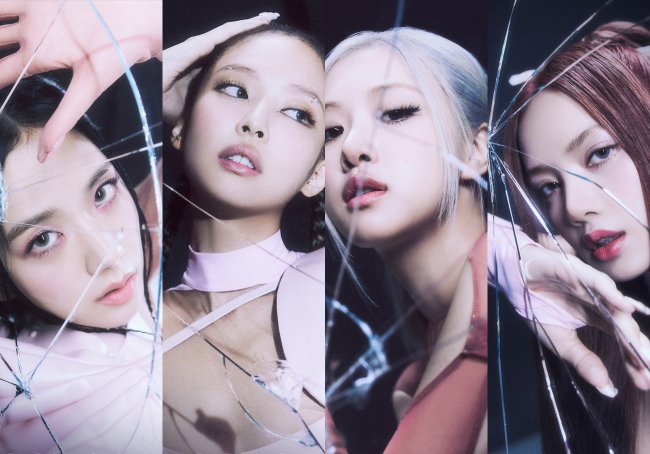 They're in the area! BLACKPINK finally confirmed their return after two years of the release of The Album, his first studio album. On August 9, the agency YG Entertainment announced on social networks the official date for the premiere of born pink, the quartet's second full-length album. Next, check out everything we already know about the mighty project!
The new era will begin Pink Venom, flagship of the disc. The single will be released next Friday, August 19th, along with a music video – and the promos are already rolling in! In the concept photos and videos revealed so far, smooth, rosé, Jisoo and Jennie they appear wearing Mugler looks on a background that blends well with the girl group's characteristic colors.
#BLACKPINK 'Pink Venom' Title Poster

Pre-Release Single 'Pink Venom'
✅2022.08.19 12AM (EST) & 1PM (KST)#블랙핑크 #JISOO #지수 #JENNIE #제니 #ROSÉ #로제 #LISA #리사 #PreReleaseSingle #PinkVenom #TitlePoster #20220819_12amEST #20220819_1pmKST #Release #YG pic.twitter.com/bReGkFQpto

— YG FAMILY (@ygent_official) August 10, 2022
Already born pink is scheduled to go out September 16th. The album should follow the same success as hits like How You Like that and Lovesick Girls built in the previous work. New partnerships are also expected after the group collaborated with Selena Gomez in ice creamand Cardi B in Bet You Wanna.
#BLACKPINK 2nd Album 'BORN PINK' Teaser Poster

2nd Album 'BORN PINK'
✅ 2022.09.16#블랙핑크 #2ndAlbum #BORNPINK #TeaserPoster #20220916 #ComingSoon #YG pic.twitter.com/40z1WGHlcH

— YG FAMILY (@ygent_official) August 9, 2022
To complete, the group will go on tour around the world from the month of October and will pass through several regions. So far, dates for shows in Asia, Europe, the United States and Oceania have been revealed. Will the Born Pink World Tour Will you also pass through Brazil? There is still no confirmation, but there are already rumors that big festivals like Lollapalooza and the unreleased The Town have their eyes on the girls!
BLACKPINK WORLD TOUR [BORN PINK] SCHEDULE ANNOUNCEMENT

Official world tour website
▶https://t.co/xHlSYVczWD#BLACKPINK #블랙핑크 #WORLDTOUR #BORNPINK #SCHEDULE #ANNOUNCEMENT #YG pic.twitter.com/yPJOGOjkVE

— BLACKPINK GLOBAL BLINK (@ygofficialblink) August 8, 2022
So, BLINK, how is your heart to live this moment?
Continues after advertising