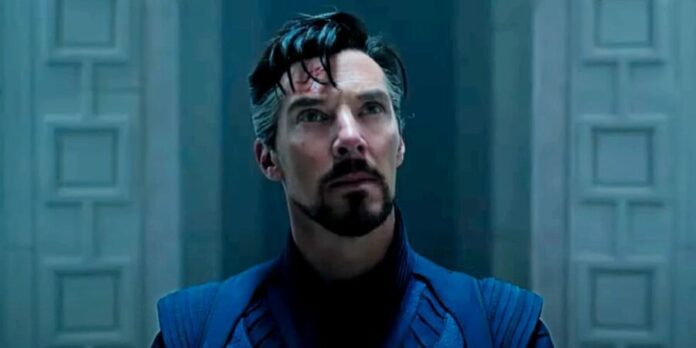 Ranking almost unchanged compared to the previous one, yesterday confirmed the positive trend of Doctor Strange in the multiverse of madnessstill in first place, but with a revival of the documentary Tutankhamun – The last exhibition who comes back and passes from third to second position, while Fantastic Beasts – Dumbledore's Secrets goes down a step.
READ ALSO: Box Office May 9, Doctor Strange still grows
The success of Doctor Strange however, it stands out even more if you look at the seasonal ranking, which sees the film by Sam Raimi already gaining an excellent third position just one week after its release, bringing the title of Disney to compete with the two blockbusters of Warner Bros., Spider – Man: No Way Home And The Batman.
Meanwhile, Downton Abbey – A new era And The Northman they still maintain the fourth and fifth place respectively, followed by the Italian September.
After a week of its release, it moves from ninth to seventh place The United States versus Billie Holidaymanaging to undermine Sonic 2 And The sex of angels from Pieraccionihowever, already in the hall for several weeks. The Lost City with Sandra Bullock continues today to close the ranking of the day.
Below is the complete ranking, provided by the Cinetel.it site
1 – DOCTOR STRANGE IN THE MULTIVERSE OF MADNESS: 437,687 euros (63,718 spectators) – Tot. 9,227,815 euros
2 – TUTANKHAMON – THE LAST EXHIBITION: 36,653 euros (4,214 spectators) – Tot. 60,427 euros
3 – FANTASTIC ANIMALS – THE SECRETS OF DUMBLEDORE: 25,814 euros (4,012 spectators) – Tot. 8,094,778 euros
4 – DOWNTON ABBEY II – A NEW ERA: 22,226 euros (3,753 spectators) – Tot. 883,027 euros
5 – THE NORTHMAN: 11,602 euros (1,870 spectators) – Tot. 1,053,494 euros
6 – SEPTEMBER: 10.235 euros (1.910 spectators) – Tot. 156.293 euros
7 – THE UNITED STATES AGAINST BILLIE HOLIDAY: 7,511 euros (1,344 spectators) – Tot. 123,975 euros
8 – THE SEX OF ANGELS: 6,866 euros (1,065 spectators) – Tot. 1,438,278 euros
9 – SONIC 2 – THE FILM: 5,593 953 euros (1,084 spectators) – Tot. 3,938,897 euros
10 – THE LOST CITY: 4,868 euros (771 spectators) – Tot. 921,928 euros