Brave and Beautiful how many episodes are in Italy
You are looking for all episodes of Brave and Beautiful in Italian? Restarts from Wednesday 6 April 2022 the broadcast of the unpublished episodes of the Turkish soap interrupted on Canale 5 on 10 September 2021.
Cesur ve Güzel, in the original title, it tells the story of Cesur (Kıvanç Tatlıtuğ), a fascinating and mysterious man who once arrived in Korludağ meet the beautiful Sühan (Tuba Büyüküstün). The attraction is mutual between the two, but theirs will be one impossible love: the opposition between the respective families has unfortunately lasted for many years.
Friday 10th September 2021 the series stops at the episode 55thus concluding the first season Italian of the series. However they still remain 41 episodes to complete the broadcast, those that Mediaset decides to propose from 6 April indicating them as the episodes of the second season.
read on after the ad
In fact, in the homeland the soap is made up of only one season of 32 episodesbroadcast on Star Tv from 10 November 2016 to 22 June 2017. The difference in the number of episodes is due to their duration, in Turkey of approximately 120-140 minutes, while in Italy of approximately 15-20 minutes.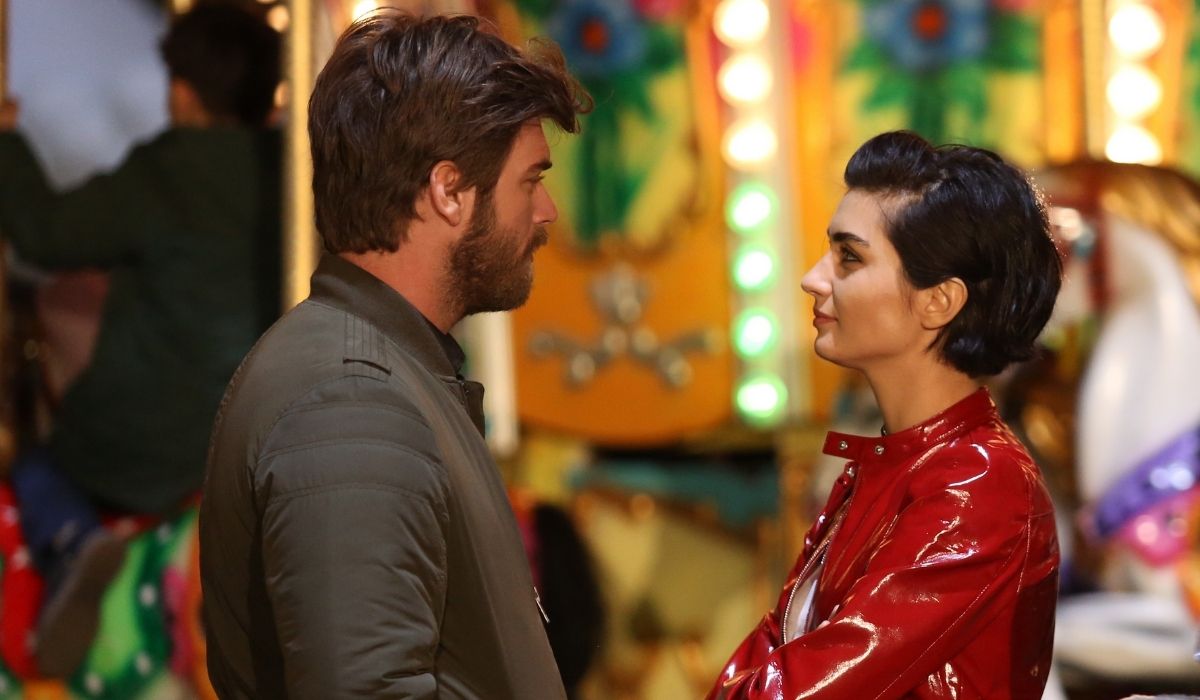 Brave and Beautiful: Cesur (Kıvanç Tatlıtuğ) and Sühan (Tuba Büyüküstün) at the annual spring fair. Credits: Mediaset
Replica Brave and Beautiful today
Where to review all the episodes of Brave and Beautiful in Italian? The answer is on Mediaset Infinity, the free platform where you can retrieve, or watch live, the best of Mediaset programming. Among the titles available on the service you will also find episodes in Italian already broadcast of the acclaimed Turkish soap opera created by Ece Yörenç and directed by Ali Bilgin. On Mediaset Infinity, therefore, always catch up Brave and Beautiful in rerun, whether it is the episode broadcast in 2021 or today!
Brave and Beautiful new programming
What is the new programming from Brave and Beautiful? If you want to follow the remaining episodes of the Turkish soap live then you must know that these will be broadcast on Channel 5 starting from Wednesday 6 April every day, from Monday to Friday, from 16:52 at 17:23 approximately.