Passionate about singing, Twelve Strokes of noon and Jul's discography, he dreams of participating in Fort Boyard despite his phobia of snakes and Father Fouras. His secret ambition? Discover what is hidden behind the mystery curtain of Battle and Fountain to sing in quartet. The truth is at the end of the corridor…
Britney Spears and Justin Timberlake formed a high-profile couple from 1999 to 2002. The two exes don't seem to hold any grudges, towards each other… which didn't stop Justin from slowing down his former partner on some projects.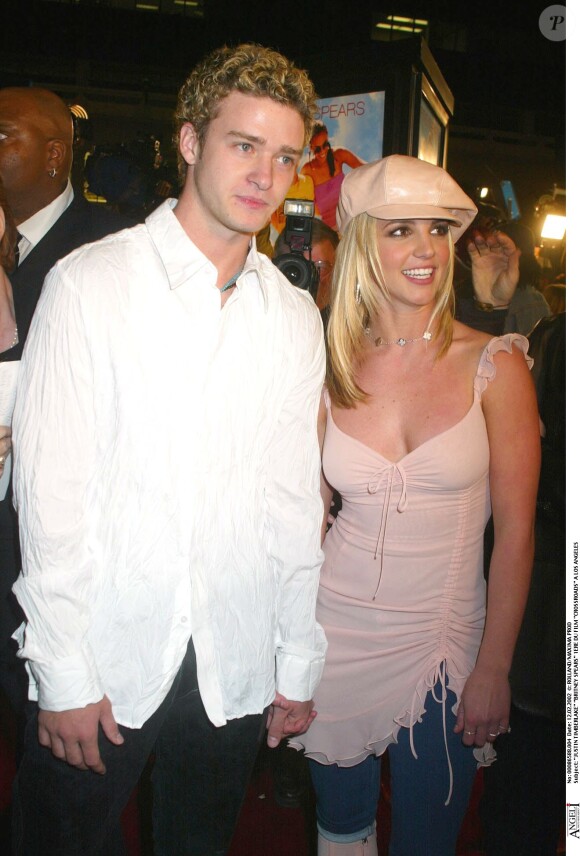 Britney Spears: Her ex Justin Timberlake is still getting in her way! Dailymotion
What's next after the advertisement
She should reveal everything she has on her heart, for so long… and not in music! Britney Spears has just released a new song in collaboration with Will.I.Am entitled Mind your business. But the 41-year-old artist has also been working, in recent months, on a highly anticipated autobiographical book, The Woman in me. Unfortunately, it seems that fans are forced to wait a little longer since the publication of the book is postponed for 4 months because of his ex, Justin Timberlake.
Britney Spears and Justin Timberlake were in a relationship from 1999 to 2002. Their breakup had made a big noise at the time and had not really brought glory to the performer of Oops!… I did it again. Knowing everything they had shared, and since Britney has publicly revealed that she is writing a book, Justin Timberlake would have hired a lawyer to check every page of it. He would not be the only one to have resorted to this mechanic, since Colin Farrel, who would have shared a supposed romance with the singer in 2003, which he has always denied, would have done the same. Result of the races? A planned publication, by Gallery Books editions, in October 2024.
Some revelations had to be deleted
This is a new blow for Britney who has just gone through hell by being slapped by a bodyguard. "The lawyers asked to see this book in advance and were adamant that some revelations should be suppressed, explains a newspaper source The Sun. Justin and Colin were perfectly aware of what could be told about them."This information is, that said, to be taken with tweezers since a source of the DailyMail assured the opposite…
Whatever happens, Britney Spears' book will return to the abominable guardianship that she suffered from 2008 to 2021, among other things. "I'm writing a book right now and it's something that heals me, that's therapeutic, she assured in full work. It's also hard to remember certain things… I had never been able to express myself so openly."Even if Justin Timberlake and Colin Farrel have been there, this is a book that should, all the same, be particularly juicy…
What's next after the advertisement
What's next after the advertisement