Roz Marine, the new thalasso from Perros Guirec. On the program, rest and relaxation with the family, for young and old.
Roz Marine Thalasso Resort Perros Guirec offers new thalasso & spa programs for parents and children Welcome to the world of well-being in the heart of Brittany. Roz Marine, Perros Guirec's new thalasso, is expanding its offer and unveiling new thalasso and spa programs for the whole family available from July 1st.
Nestled on the magnificent Côte de Granit Rose, Roz Marine seduces with the mineral and vegetal beauty of its decoration. From now on, with its new Mother & Baby stay and new treatments for children and teenagers, this Breton haven of peace is positioned as a reference in the field of well-being for the whole family. Immerse yourself in this world of serenity where the sea and its benefits mingle harmoniously with innovative treatments, for total rejuvenation of body and mind.


When the sea takes care of the mother and her child
The new Mother-Baby immersion is an invitation to recharge your batteries and strengthen the precious bonds with your baby. Supervised by thalassotherapy specialists and physiotherapists, this program offers a unique moment of relaxation and bonding for mothers and their little ones. The benefits of seawater, combined with appropriate treatments, help promote relaxation, vitality and well-being for both mother and baby.
This 6-day program is a real source of energy and relaxation. It provides for the mother: 3 hydromassage baths, a body scrub, 3 jet showers, 3 draining wraps, 3 20-minute massages (without essential oils), 3 pressotherapy sessions, 2 hypopressive gymnastics sessions led by the physiotherapist and a Hydra-Mineral facial treatment (60 min) from Thalion which brings the beauty touch. This program also offers moments of sharing and cocooning with the child during 3 microbubble baths and an introduction to baby massage performed by the physiotherapist.
Immersion Mother-Baby 6 days in a double room with half board with 19 individual treatments and 4 treatments with the baby from €2016.
This program exists in 4 days.
New treatments specially concocted for the little ones
In addition to the Mother-Baby program, Roz Marine has developed a complete range of treatments designed especially for children. The Perros Guirec thalasso has teamed up with the French brand Toofruit, the first certified organic dermatological hygiene and care range for children aged 3 to 12. Its formulas are specially developed to meet the specific needs of children, while taking into account their physiological particularities. These playful treatments offer a real sensory experience and contribute to the general well-being of toddlers. Children can enjoy moisturizing and nutritious organic facial treatments or organic, soothing and relaxing massages. These treatments can also be performed as a parent/child or brother/sister duo, perfect for sharing a moment of complicity with the family.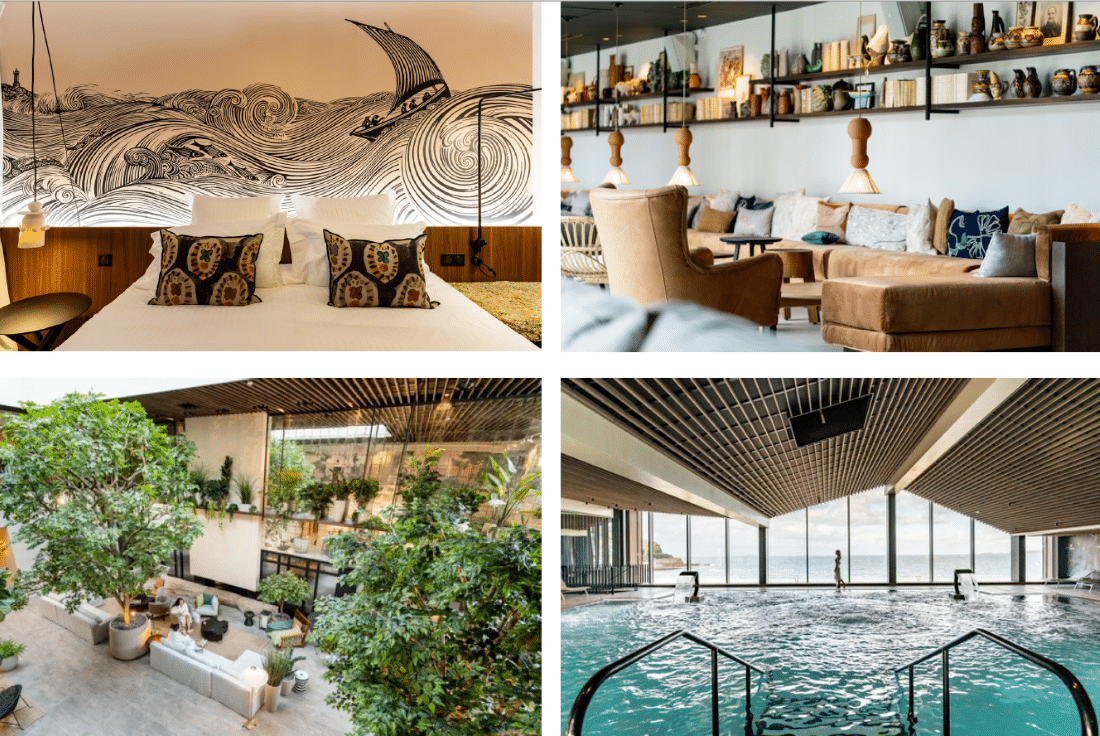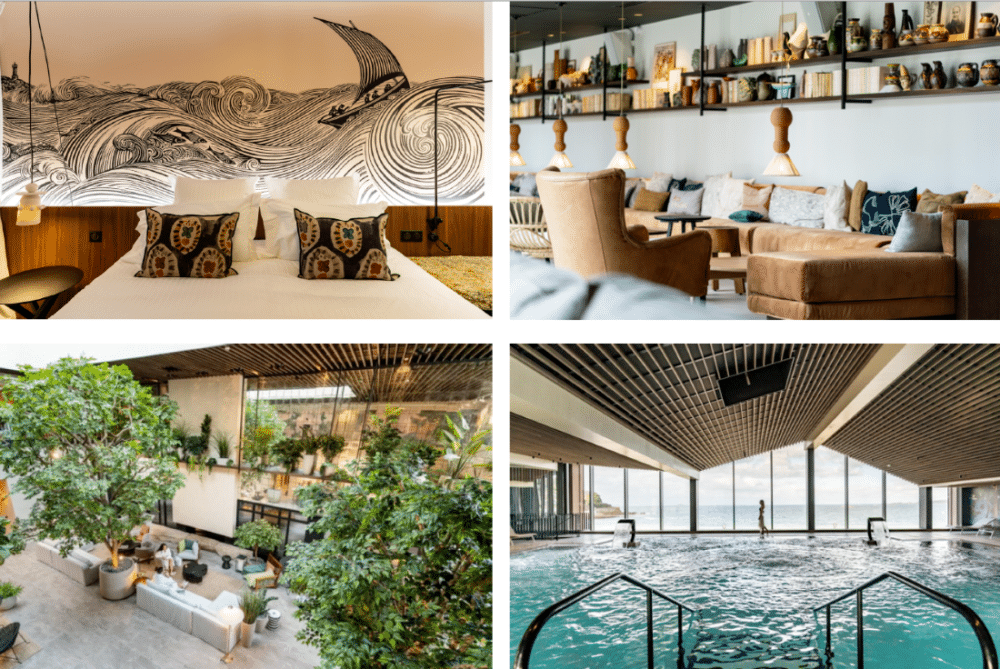 MA DOUCE FRIMOUSSE – Moisturizing and nutritious organic facial treatment for a fruity moment -25 min – 55 €
MY RELAX TREATMENT – Soothing and relaxing organic massage – 20 min – 55 €
MY LITTLE RITUAL – 2-in-1 face treatment and massage for complete well-being – 45 min – €99
ME & MY MINI-ME – 2 massages of 20 min – €109 for 2 people
*All treatments performed on minors require the presence of one of the two parents (or legal guardian) in the cabin.
Roz Marine, a thalasso designed for the well-being of the whole family
Roz Marine is proud to be able to offer a thalassotherapy experience for the whole family, combining quality treatments orchestrated by an expert team. Parents can now take advantage of their wellness programs while sharing special moments with their children, in a natural and rejuvenating setting. The activity program and the layout of the Kid's Club are designed to meet the needs and safety of children from 4 months to 12 years old, so that they can fully enjoy their experience with confidence.
This initiative reflects Roz Marine's commitment to supporting families in their quest for well-being. In terms of logistics, families are welcomed with remarkable generosity: accommodation and breakfast are free of charge for children up to the age of 12, when they share the room with their parents. With a varied choice among the 91 rooms available, including 5 family suites as well as 8 communicating rooms, each family can find the ideal space to relax and rejuvenate. Roz Marine also offers complete baby equipment: beds, sheets, bottle warmer, changing mat, high chair and bathtub are available to allow parents to travel in complete peace of mind. The family experience at the Thalasso Roz Marine is a real invitation to relaxation and happiness, where every moment is carefully thought out to create memorable memories.
Roz Marine Thalasso Resort Perros Guirec
02 57 63 02 22
Stopovers 2 days 1 night from 295€