The model Bruna Biancardi, current girlfriend of Player Neymar Jr., posted on her Instagram account a photo of a black swimsuit and sunglasses, showing off her beautiful body and her tattoos. In the publication she appears very smiling and with wet hair, in the caption she puts "The cold hasn't even arrived and I'm already missing the heat, who also prefers summer, sea, pool, caipirinha…?", he wrote..
The publication had many comments and praise from her friends, family and followers, many are fireworks emojis, heart and it was even called "The lady of the hexa", by one of her followers since the most awaited and cute comment is PSG player Neymar Jr. 30-year-old, with whom she publishes moments that make fans and followers sigh for the couple who are rooting for them and also for the long-awaited hexa, since this same year we will have the FIFA World Cup, scheduled to take place in November, in Qatar, Asia.
---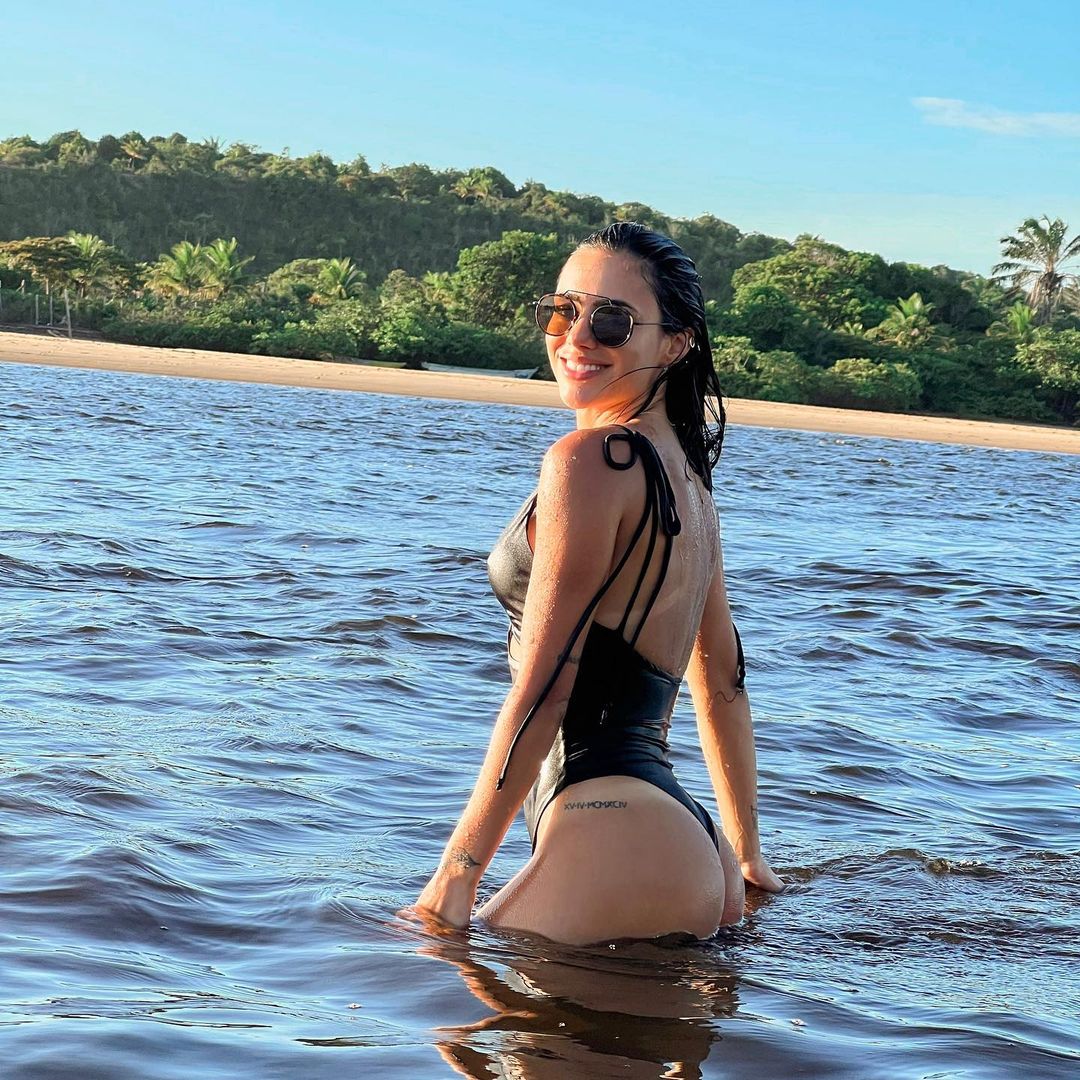 Bruna Biancardi pose in a bathing suit (Photo: Playback/Instagram)
---
The player and the model have been very close for some time, both usually post photos together and spend commemorative dates with the family, for example, on the birthday of Carolina Dantas, mother of the player's son, little Davi Lucca, just 10 years old. Bruna went along with Neymar and fans were already speculating about the couple's relationship.
Bruna is 27 years old and is currently the girlfriend of the player Neymar Jr., since at the beginning of this year 2022, the two appeared together in a publication on the model's profile, at a party in France hugging the Player, where both appear wearing wedding rings. commitments and make the relationship official, which for a long time was just speculation. In the caption, she declares herself "Love You", the ace responded to the publication with a heart emoji.
Featured photo: Bruna Biancardi and Neymar Jr. (Photo: Playback/Instagram)