The multi-platinum, three-time Grammy-nominated singer-songwriter, Camila Cabello shares the cinematic music video for her new single "Hasta Los Dientes"with the participation of Maria Becerra. This is the latest single from their acclaimed third album, "Family" (listen below), via Epic Records, and is now available on all digital platforms.
CAMILA CABELLO AND ED SHEERAN TEAM AND RELEASE VIDEO CLIP FOR "BAM BAM"
Once again, Camila brought out spectacular visual effects and his talent for composing multidimensional narratives. The song unites these two powers in one track for the first time, mixing diverse cultures and styles.
At its launch, "Family" reached the top 10 of Billboard Top 200, marking the third consecutive top 10. The album received rave reviews from opinion leaders, being considered Camila's most solid production to date. Such as pitchfork observed, "It shows that she is paying attention not only to the cultural exports of her homeland, but to the plight of her people. Her heart really is in Havana".
THE rolling stonein turn, classified the album as "4 out of 5 stars" and declared: "'Family' is Cabello's purest and rawest moment". already the Clash qualified the work as "an exuberant celebration of pop with mixed genres". In another review of "4 out of 5 stars"a NME exclaimed: "Cabello has created his richest and most thought-provoking album to date.". But perhaps the The Guardian have the best statement among all: "confidently and truthfully, Cabello has finally carved out her own space as a pop star".
ALEJANDRO SANZ RELEASES "MI PERSONA FAVORITA" CLIP WITH CAMILA CABELLO
Camila had prepared the audience for the album with "Bam Bam"with Ed Sheeran, which accumulates more than 300 million streams and 57 million views of the music video on Youtube. She gave a killer performance of the single on The Late Show with James Corden, and joined Sheeran for their first live performance of "Bam Bam"together at Concert For Ukraine, from ITV.
To the applause of widespread critics, Vulture hailed the song as "a whack over a good faith separation," and the rolling stone celebrated: "Camila Cabello has put 'sugar' in all the right places with the launch of dand 'Bam Bam', his cumbia-infused salsa featuring Ed Sheeran.". THE people applauded the "sunny" and "original" song as fans voted it their "New Favorite Song" on billboard.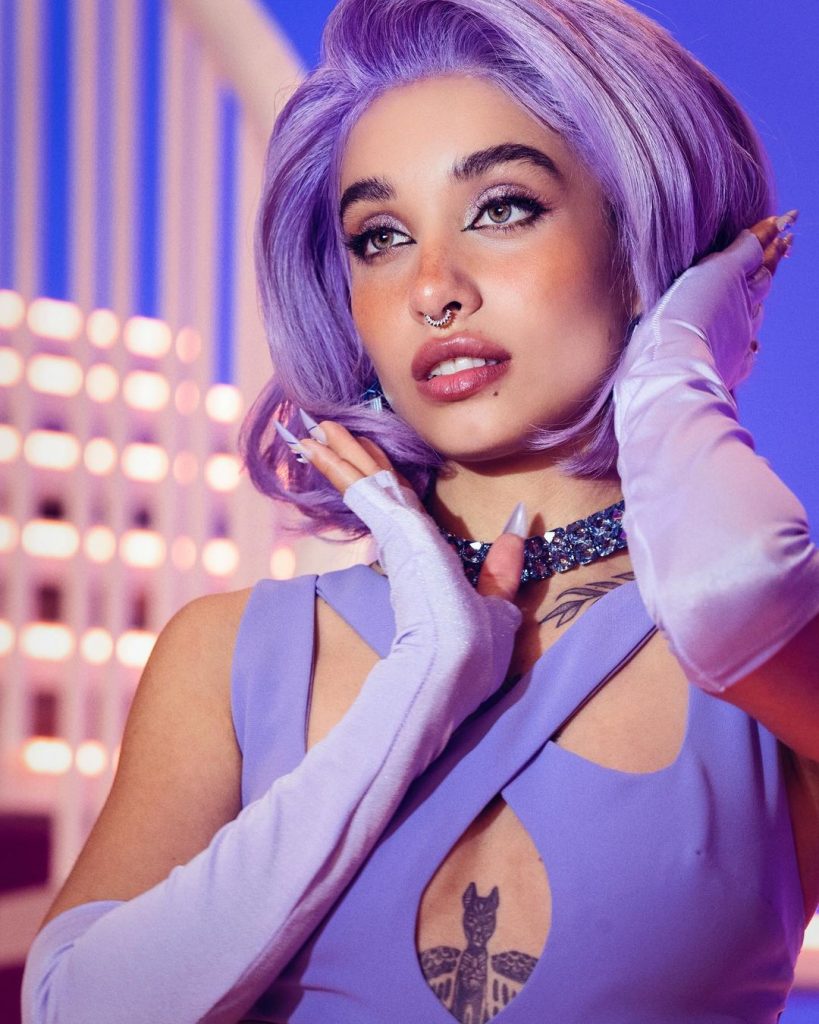 Celebrating the album's release, she promoted the concert "Family: Welcome to the Family" on your TikTok channel. The show became a trend across all platforms and included their first performances from the record. He has drawn millions to his immersive experience with a virtual world for each song highlighted by jaw-dropping choreography, extravagant set design and gorgeous costumes. Cheche Alara notably served as music producer, music director, and original score composer for the production.
"Family" stands out as his most personal, passionate and powerful work yet. Watch the result: