We recently wrote about how Nikon's fiscal results are encouraging with the company knowing it will have to respond to competition with new products. One of the main opponents in the business of cameras stay Canon that we could prepare to announce at least two new items in the next six months.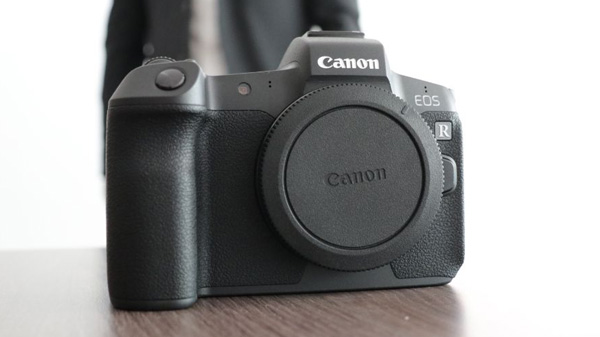 The Japanese company itself said that the camera market would have "hit rock bottom" and in the coming months (or years) a turnaround is expected with sales growth. To try to satisfy customers, the focus will be mainly on advanced solutions dedicated to advanced professionals and amateurs but relatively cheap models (and dedicated to vlogger) will continue to exist.
Canon: both APS-C and full-frame mirrorless RF are coming
The Japanese manufacturer has not released official information but a few have emerged in the past few days rumors which would outline the next models to be announced. The first will be one mirrorless with APS-C sensor which could be positioned below EOS R7 and EOS R10 (obviously maintaining the RF attack).
This solution will take the place of the EOS M6 Mark II which still uses the EOS M attachment which will soon be completely abandoned. According to rumors it will be a model dedicated to vlogger which will promise 4K shooting at 60fps and possibly up to 120fps in FHD. The design will change that will see a new rear screen probably based on a pi system "articulated" and adjustable.
Following the launch of this product, Canon should feature the updated full-frame EOS R version. This was the first mirrorless with RF attack to be announced in October 2018 followed by EOS RP (a cheaper version). It seems that the new EOS R will not be called "Mark II" and will rank below the EOS R6 in terms of features and price.
Considering that EOS R6 (full-frame) is about 2000 euros while EOS R7 (APS-C) sold around 1500 euros, the new EOS R should be positioned around 1700 euros for the camera body alone. For Canon could be the way to provide one full-frame mirrorless accessible for users who do not want an APS-C. The launch expected between the end of 2022 and the beginning of 2023 with shipments starting in Q1 2023. A new EOS RP would no longer be expected and thus the idea of ​​a new generation full-frame around 1000 euros fades.
The new product line of Canon for the next few months, from least expensive to most expensive, it should be:
replacement for EOS M6 Mark II (APS-C, to be announced) – ~ 700 euros

EOS R10 (APS-C) – ~ 1000 euros

EOS R7 (APS-C) – ~ 1500 euros

replacement for EOS R (full-frame, to be announced) – ~ 1700 euros

EOS R6 – ~ 2000 euros

EOS R5 – ~ 3600 euros

EOS R3 – ~ 6100 euros

EOS R1 (full-frame, to be announced) – ~ 7600 euros
Gift ideas, why waste time and risk making mistakes?

GIVE A GOOD AMAZON!