The luxury fashion house exhibited the nature-inspired high-end jewelry pieces of "Beautés du Monde" in the old British embassy, ​​abandoned for years and now restored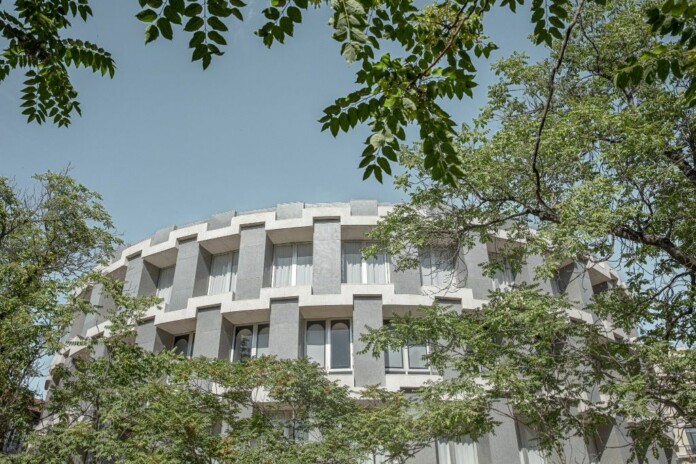 The gems of Cartier they flourish from brutalist concrete: it happens a Madridwhere the luxury fashion house presented its latest high jewelery collection Beautés du Monde inside the old one British embassy of the city. Abandoned since 2009, when ambassadors and staff moved to the Torre Emperador skyscraper, the monolithic building remained deserted until the arrival of Cartier, who recovered it from its poor condition. Here the house presented in a gala full of movie and music stars – including Lily Collins, Rami Malek, Yara Shahidi, the Black Eyed Peas revived and Jisoo of Blackpink – with a dinner by chef Jesús Sánchez, as many as 100 pieces of the new collection, which between eccentric and chic is inspired by flora and fauna with references to snakes, planets, corals and iguana skins.
THE OLD HEADQUARTERS OF THE BRITISH EMBASSY IN MADRID RECOVERED BY CARTIER
Designed in the Chamberi district in 1966 by architects WS BryantBritish, and Luis Blanco-SolerMadrid, the embassy resembles a 'toreador arenasurrounded as it is by an alternation of windows and burladeros (the fences that protect from the bull's gore). In line with the principles of heritage conservation already manifested on several occasions, Cartier has completely renovated and safeguarded the entire building, unveiling together with the collection, on June 13th, together with the collection, also its rediscovered beauty, even if it still remains to be understand what it will be used for in the future. The showroom and private observation rooms for the launch of the collection have been entrusted by the maison to the Spanish designer Jaime Hayonwho to create a dreamlike and at the same time tidy environment decided to break up the labyrinth of the building with large areas of color (drawing inspiration from the collection itself) and introduce a series of arches as a tool for further segmentation of the space and as a reference to the Spanish architecture.
– Giulia Giaume
www.cartier.com/it-it/