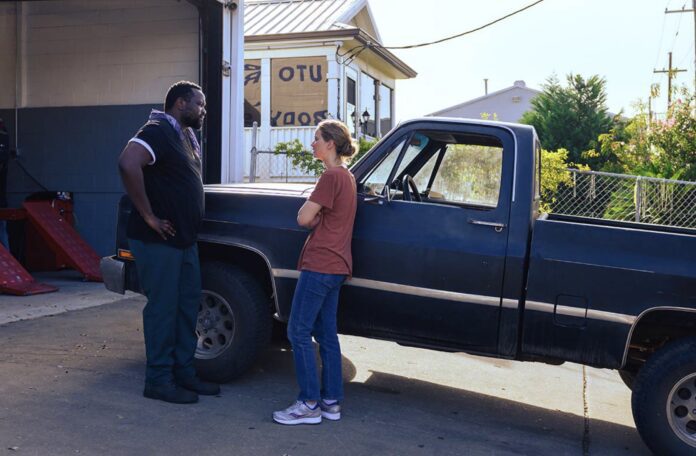 Jennifer Lawrence And Brian Tyree Henry (the irresistible Lemon seen in the recent Bullet Train) form the unprecedented couple protagonist of Causewaythe new AppleTV drama entrusted to the newcomer Lila Neugebauer and arriving on the platform on November 4th.
READ ALSO: Bullet Train, Brad Pitt and the cast present David Leitch's insane movie
The first images unveiled by DiscussingFilm they show us the two actors in comparison for what is described as "a tale about trauma, depression and anxiety". In particular, Causeway (passed, among other things, a few weeks ago at the Toronto Film Festival), explore the tiring return to society of an American soldier who carries a severe brain injury. The soldier in question is Lynsey (Lawrence), a US soldier who has returned to her hometown of New Orleans after being injured while serving in the Corps of Engineers in Afghanistan. Lynsey returns from the war but must fight another battle, the one against the demons of the past. During rehabilitation she finds comfort in James (Tyree Henry), with whom she will try to cope with her own traumas. Through their friendship, Causeway seems to show that it is easier to feel compassion for someone else's struggles than for your own.
READ ALSO: Jennifer Lawrence, between the shooting of Sorrentino's film and the "personal" Causeway
Here are the first images of Causeway: