Story
Challenge against cancer: Nicolas de la Heras: "The Robber goes for you"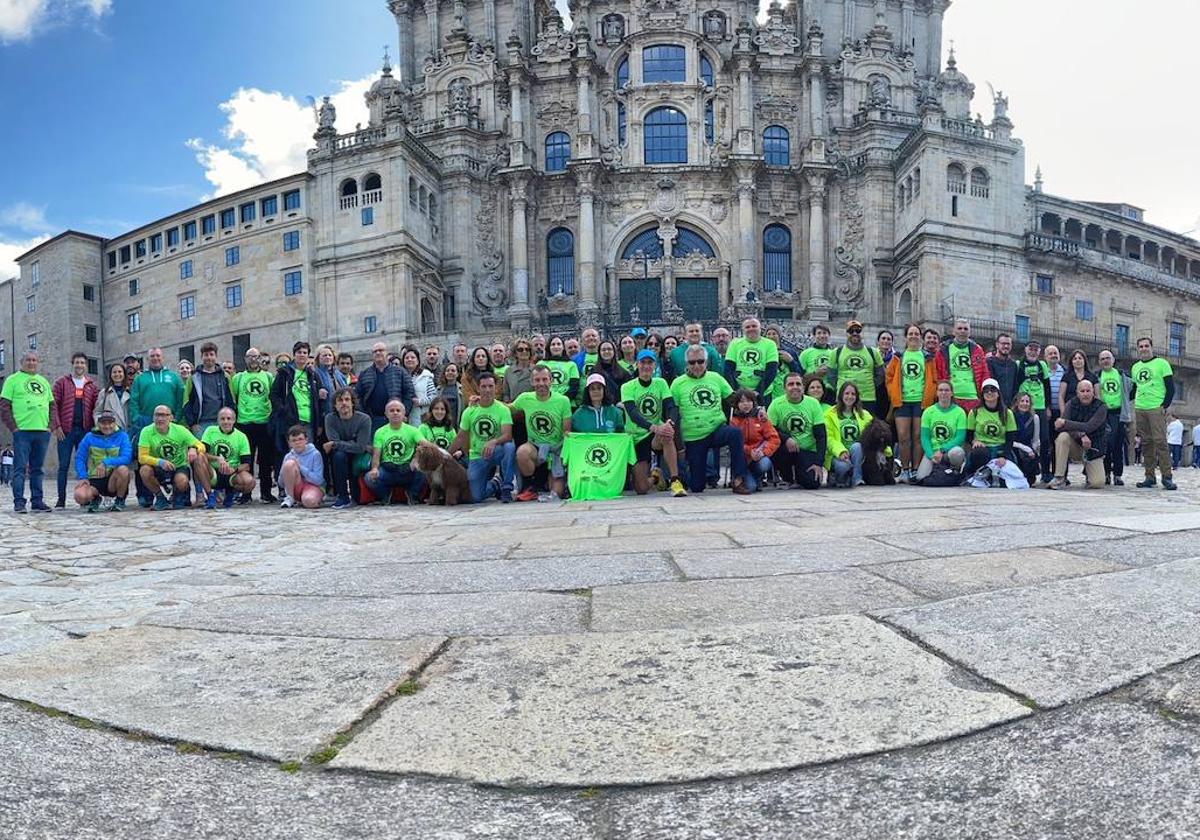 The initiative was launched with the intention of obtaining a fourth grant for research. Robert manages three of the 20,000 euros each and so far, with this Compostela tour, has raised over 47,000 euros, although donations are still open and he hopes to exceed this figure.
The challenge to cover the 320 kilometer distance between Oviedo and Santiago was a great success on all levels. In stage fourteen, 40 runners were added to the first left-hand turn to the principality's capital in the direction of Grado, with a total registration of one hundred. Undoubtedly, the best reception was in the town of Moscona, where de las Heras and Robert were neighbors and friends. It was quite a party.
When Nico appeared at the symbolic Compostela Cathedral from five to eleven this morning, many of his friends and relatives, and of course dignitaries, greeted him with the flags of heaven. In addition to his wife Maite and cyclo-cross champion Marco Prieto, who assisted the caravan all the way, Pilar López, Robert's widow, was there with her parents, Blanca and Tito, her brother Jorge and her sister-in-law Ana. Joy overflowed, because the challenge and wish of the deceased had been fulfilled. The most important thing for her was to do something for others, such as raising funds that are destined for the SEOM Foundation, to combat this extremely severe disease. Resilience, example and sacrifice leaves us. It was most commented upon by his relatives and admirers in many cases in the capital of Compostela.
After de las Heras achieved his goal, he excitedly exclaimed again "The Robber is going for you." He explained that he only experienced some difficulty on the first day due to the top of the pole, that he was always well and warm, but above all "it was very motivating when people got involved."
He also said that "the last stages were great" until they reached Arzua (La Coruña), where the microsleeps they got were very relaxing. "It's a great experience, which allowed me to have a very good start up Monte do Gozo."
He confesses that he wanted to complete the challenge in less than 48 hours, although in reality, the goal was no more than 60 hours, but what is really important to him is to "dedicate the race to Robber, because we It was planned that way."
The outstanding expert athlete in ultra races thanked the unconditional help of the whole team, which saved him from Oviedo, because "without them it would not have been possible" commenting on the fact that he had participated in a more difficult race, but That his satisfaction is maximized for the reason that was in the running.