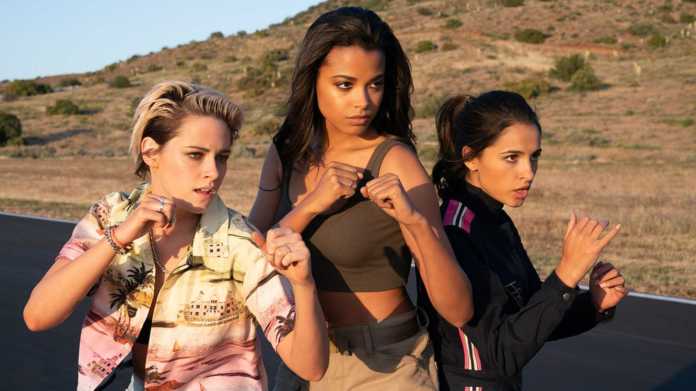 Charlie's Angels debuted in 2019 with mostly mixed reviews, falling short of expectations at the box office and being largely forgotten in the following months. With an opening weekend of $ 8 million on a $ 48 million budget, the film would have grossed just $ 73 million at the worldwide box office with a claimed budget of around $ 50 million.
It was a shame because the franchise – which, yes, has also been adapted as various comics – has potential (especially with a cast led by Kristen Stewart, Naomi Scott And Ella Balinska), but things were made even more difficult by the sheer amount of negativity surrounding the reboot before the movie came out and upon arriving in theaters.
At the time, Elizabeth Banks, who stars in the film and who directed it, wondered if viewers simply didn't want a female-driven action film. Now, however, in an interview with the New York Times, she has suggested that "there was a disconnect from the marketing side," in the sense that the film was being promoted as a product aimed primarily at women.
Consequentially, Banks believes many have overlooked what they thought was a film more concerned with spreading feminist messages than being the fun action movie it was meant to be.
"Let me tell you that I am proud of the film. I loved Kristen Stewart in a fun and light role. I loved introducing Ella Balinska to the world. I loved working with Patrick Stewart. It was an incredible experience ", says Banks. "It was very stressful, partly because when women do things in Hollywood, it always becomes a story. There was a story around 'Charlie's Angels', they said I was creating a feminist manifesto. But I was just making an action movie ".
"I would have liked to do 'Mission: Impossible', but women don't direct 'Mission: Impossible'. I was able to direct an action movie, frankly, because it was played by women and I'm a female director, and that's the line right now in Hollywood. " continues the director. "I wish the film hadn't been presented as aimed only at girls, because I didn't do it just for girls. There was a disconnection from the marketing side, in my opinion ".
Charlie's Angels directed by Elizabeth Bankswill see protagonists Elizabeth Banks, Kristen Stewart, Naomi Scott, Ella Balinska, Sam Claflin, Noah Centineo, Patrick Stewart, Nat Faxon, Djimon Hounsou, Jonathan Tucker, Chris Pang, Luis Gerardo Méndez.
Two other feature films were taken from the show: Charlie's Angels (2000) and Charlie's Angels – More than ever (2003), both directed by McG, in which the actresses chosen for the role of "angels" are Cameron Diaz, Drew Barrymore And Lucy Liuin the roles of Natalie, Dylan and Alex respectively, to which he was added Demi Moore as the "fallen" angel Madison for the sequel. The feature films have aroused quite controversial opinions among fans of the original show, and we don't know how audiences will welcome this new adaptation.