The famous Oscar-winning actress has a small cameo in the cinecomic directed by Sam Raimi and written by Michael Waldron.
Doctor Strange 2 (full title: Doctor Strange in the Multiverse of Madness) is the recent cinecomic directed by Sam Raimi (The House, Darkman) who returned to directing a superhero film after 15 years (it was in 2007, in fact, that it was released spider man 3, the last of the trilogy with Tobey Maguire). A decidedly particular project, in some ways far from the usual canons of the Marvel Cinematic Universe, which focuses in particular on the theme of Multiverseintroducing, at the same time, also new characters that are part of the cinematographic and serial plan of Kevin Feige. Among these, in addition to America Chavez (who has the face of Xochitl Gomez), there is also the mysterious enchantress seen in the mid-credits scene.
Doctor Strange in the Multiverse of Madness arrived in Italy on May 4, 2022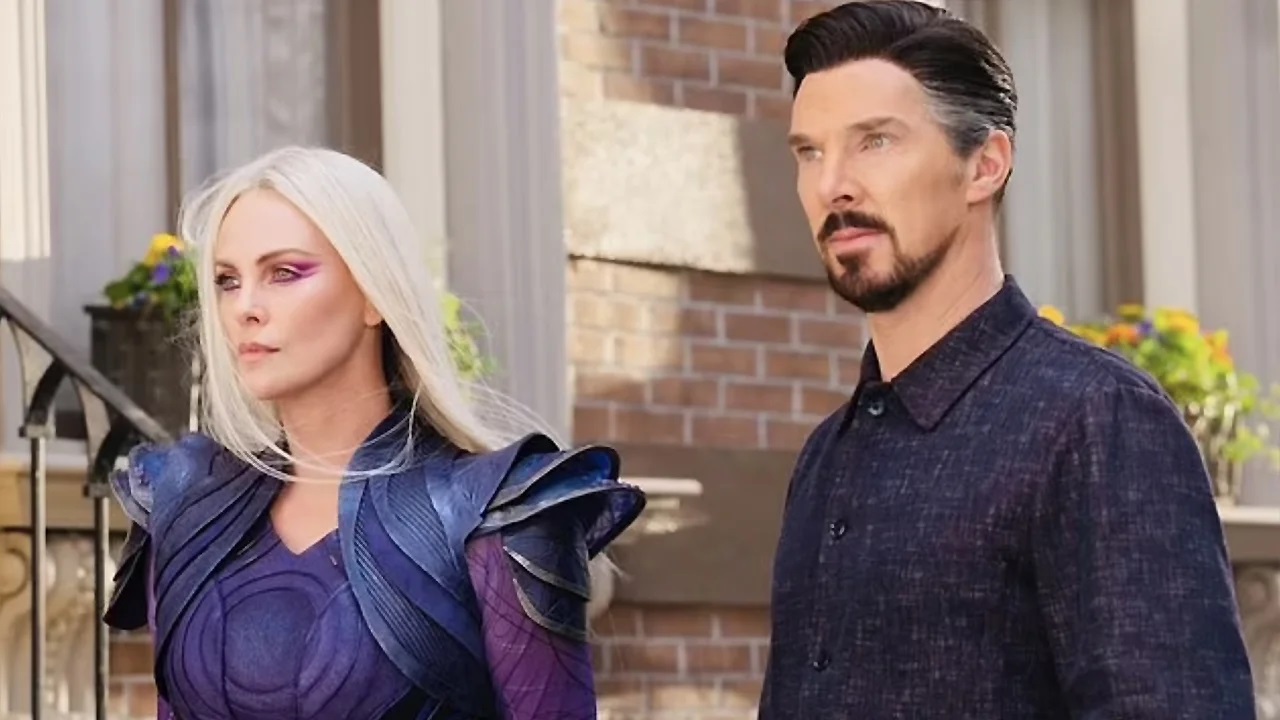 In the middle of the end credits of Doctor Strange 2in fact, peeps Charlize Theron (Academy Award for Best Actress for Monsters) in the role of Cleadaughter of Dormammu and love interest of Strange in the comics, who contacts the powerful sorcerer to stop his father, imprisoned in the Dark Dimension. Well, in a recent interview for The Hollywood Reporter (via Screen Rant), the actress revealed how she actually became a fan of the Marvel Cinematic Universe, since prior to her appearance in the feature film she was unaware of it.
I was ignorant, I didn't know those movies [Marvel] pretty good until a family that I consider, like, my step family made me watch them. They are crazy Marvel fans and I was always making fun of them. Like, 'Oh my God, you're fucking nerds.' Then, during spring break, we rented a house and our kids were in a field and they said, 'You have to sit and watch.' So, we watched all the movies and I was like, 'Oh my god, they're so good.' And the kids got into it too, and it was such a fun ride. And there's a mythology around it and it's been thought of for decades with Clea, and I'm challenged by that. Like, how do you reinvent it? So, I'm excited, but I honestly don't know what's going to happen.
We remind you that Doctor Strange 2 arrived in Italian theaters on May 4, 2022 with the production of Marvel Studiosthe executive production of Victoria Alonso, Eric Hauserman Carroll, Scott Derrickson, Jamie Christopher, Louis D'Esposito and a cast consisting of Benedict Cumberbatch, Benedict Wong, Elizabeth Olsen, Rachel McAdams and many more.
Read also Deadpool in Doctor Strange 2: an image reveals the cameo discarded