Chip 'n Dale: Rescue Rangers it's sure to be a treat for the whole family thanks to its dramatic premise and entertaining script.
The film, which combines animation with live action, sees the titular squirrels (voiced by John Mulaney and Andy Samberg) investigating a series of mysterious disappearances after one of their Rescue Rangers team members became involved in the Calvary.
Since it will almost certainly be a hit for a family movie night, here's everything you need to know about when and where you can watch it.
Where will "Chip 'n Dale: Rescue Rangers" be available for online viewing?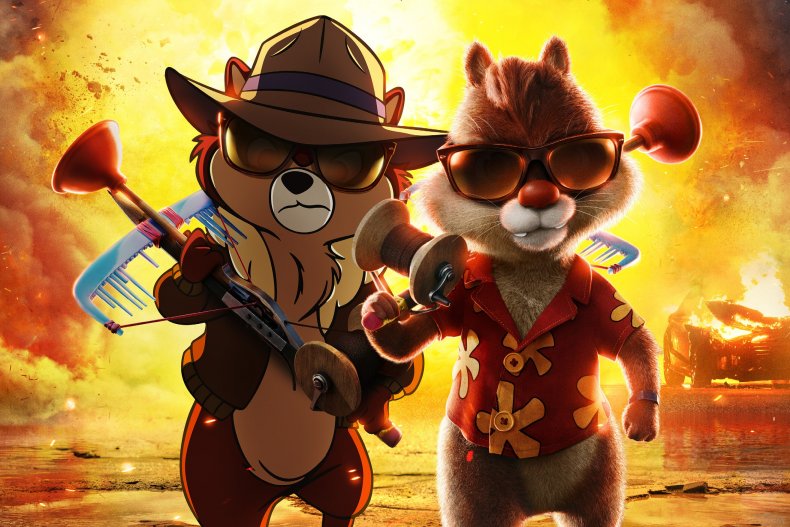 Chip 'n Dale: Rescue Rangers is a Disney animation, and it was released as a Disney + original, which means it will be released on the company's streaming platform: Disney +.
While some fans may hope that the film will be released in theaters, it will only be released on the streaming platform, though a lucky few may have had the chance to watch it in an early screening on Monday, May 16.
D23 Gold members had the opportunity to watch the film at AMC Disney Springs 24 and AMC Burbank 16, but aside from these two screenings, there will be no US theatrical release for the film.
When can "Chip 'n Dale: Rescue Rangers" be watched online?
Chip 'n Dale: Rescue Rangers will be released online Friday, May 20 on Disney + and the film will be available to viewers at midnight PT.
For viewers in other regions of the United States, the film will be released at 3:00 am EDT, 2:00 am CDT, and 1:00 am MDT on Friday May 20.
Those living in Hawaii and Alaska will be able to watch the film one day earlier than advertised due to the time difference between the two states' time zones and Pacific time.
Therefore, those in Hawaii can watch the movie at 10pm HDT and those in Alaska will have the movie at 11pm Thursday May 19th.
How to watch 'Chip' n Dale: Rescue Rangers' for free
Disney + used to offer a free trial to its users, but this is no longer available as the company discontinued the offer in the US in June 2020.
However, there are several offers on offer that will give viewers access to Disney + for free for a limited time, such as with Verizon Wireless which will give customers access to the streaming platform as part of the Start Unlimited plan or the Do plan. More Unlimited.
Verizon is also offering new members of the Fios Internet service a free one-year subscription to Disney +, unfortunately current Fios customers do not have access to the deal.
The U.S. mobile wireless carrier also offers a package that will give customers access to Disney +, Hulu (with ads), or ESPN + for $ 13.99 per month.
Current or new Delta SkyMiles members can also access Disney + for free for a two-week trial period, but only if they are new to the streaming platform.
Chip 'n Dale: Rescue Rangers will premiere on Disney + on Friday, May 20.