Story
Companies and social organizations participate in the sixth edition of Voluntare Volunteer Point at Fundación Botín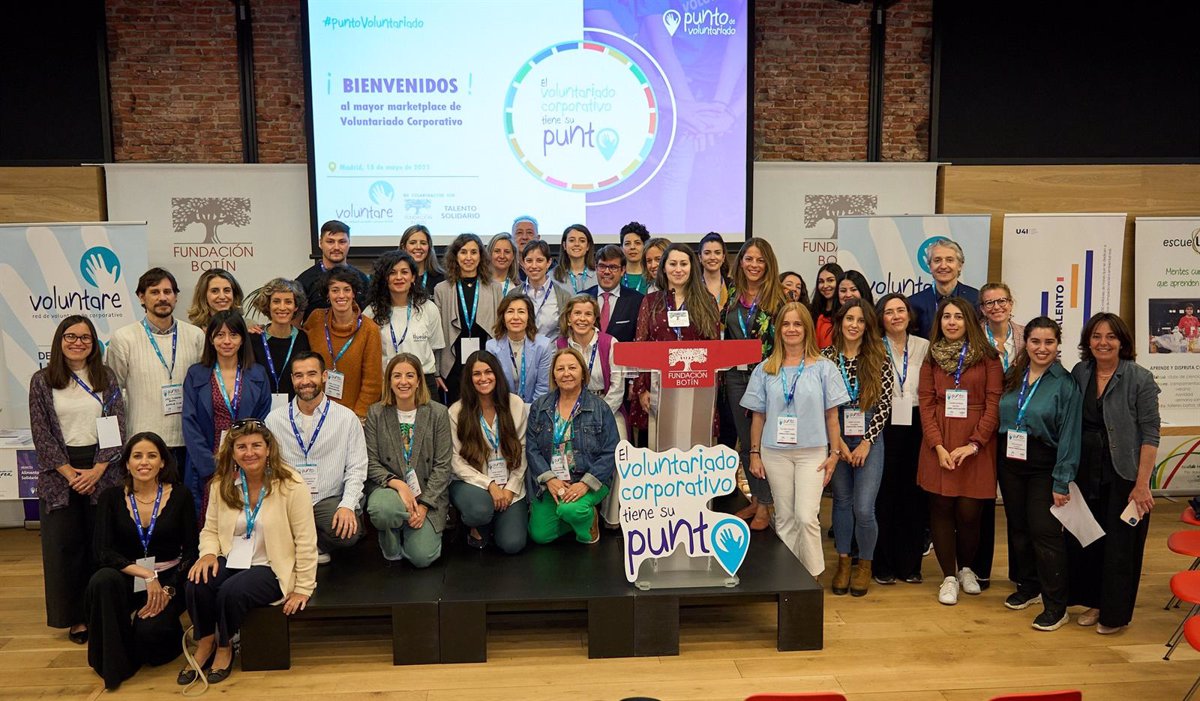 Madrid, 18 May. (Europe Press) –
Voluntare, the largest international corporate volunteering network, through its 'Solidarity Talent' program in collaboration with the Botín Foundation, has organized the 6th edition of Volunteer Point in Madrid, a meeting attended by 60 companies and 50 social organizations.
Celebrated since 2019, the event has become a meeting point for forging alliances between companies and social organizations, promoting corporate volunteerism as a tool for social change.
The nearly 200 participants attending this 6th edition have been able to learn about 50 innovative projects from various social organizations, most of which belong to the Solidarity Talent Network.
Thus, through a brief intervention or "pitch" lasting up to 90 seconds, the institutions have the opportunity to capture the attention of the companies present with their initiative, thus helping them to close deals later during the coffee and market. Enabled to seek alliances where they can maximize positive social impact.
The submitted proposals cover a wide range of areas, from educational and employment initiatives to environmental action, targeting different groups, such as people with disabilities, people at risk of exclusion or people in the end stages of their life.
The information on all these projects is collected in a dossier on the Fundación Botín website as well as all the contact details of the institutions, which is now available on 'Voluteca', the largest documentary on corporate volunteerism in Spanish in the Volunteer website is the center. Session recording is also available to facilitate post-meeting connections.
"Our impact goes beyond today. Volunteer Point is one of the most visited pages on our website and previous versions of the document already have nearly 5,000 downloads", highlighted Benedetta Faletti, Director of Red Volunteers.
Falletti also underscores the importance of what happens after each volunteer point, assuring that "many alliances and joint projects have emerged as a result of these meetings". "That's the crux of the point," he said.
On her part, Cristina Pérez de Lema, in charge of Solidarity Talents of the Botín Foundation, stresses the growing need to generate these meeting spaces and mutual knowledge. "If we want to move towards a Spain that is more harmonious from a social and regional point of view, and more egalitarian, the social sector is essential", he said.