A solar power plantwith maximum support 600W, incredibly simple to use. Above all, it is a high quality product, consisting of an "all in one" station and a Solar Panel from 100W. Creating your own kit, instead of taking it "ready", allows you to obtain a decidedly substantial overall saving, without compromising on quality.
There station is the very famous EB3A of Bluetti: a compact and powerful product, which integrates the storage battery, the charge controller and the inverter. The brand needs no introduction, being one of the best known in the industry, thanks to the quality of its devices. To this all in one station, you can match the AllPowers 100W portable solar panel.
At this point, you have everything you need to produce somefree electricity, thanks to the sun. How to use it? Very simple: the Bluetti station integrates all the ports you might need: a socket a Schuko like those at home to which you can connect objects with maximum absorption below 600W, a wireless charging system for smartphones, a USB C port, two USB A ports and an emergency flashlight. As anticipated, there is everything you need. To create your kit right away, choosing the components on Amazonall you need to do is:
With a total investment of approximately € 479, and with absolutely free shipping, you take home a great set. To take advantage of it, you just have to be quick.
600W Solar Power Station: Great kit at a reasonable price
It certainly won't guarantee you energy independence (wish it were!), But it is a solution that works as valid backup tool in the event of a power failure and – why not – it can also allow you to use the energy of the sun, which is completely free, in addition to that coming from a "classic" source.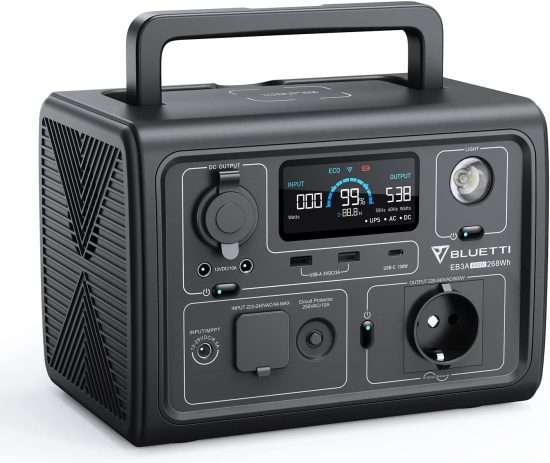 There station by Bluetti it's super complete, beautiful in design and made to be usable by just about anyone – you don't need any experience. It will be like managing a large powerbank, even equipped with display.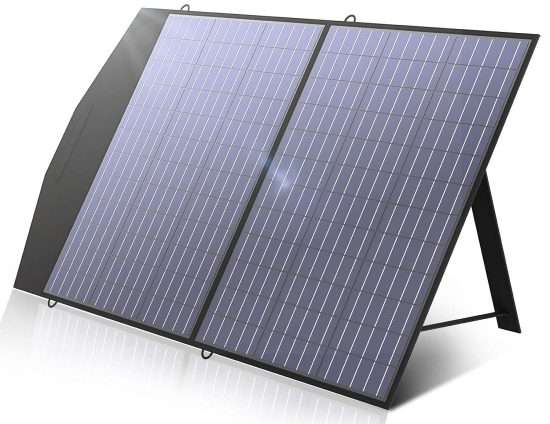 Grab a great kit now and get yours now solar power station portable from 600W at a mini price from Amazon:
Less than 500 € in total and absolutely free shipping guaranteed in a few days.
This article contains affiliate links: purchases or orders placed through these links will allow our site to receive a commission. Offers may be subject to price changes after publication.