The meeting with Kristen Stewart, Viggo Mortensen and the rest of the cast of Crimes of the Future, on the occasion of the press conference in Cannes 2022, culminated with a statement from the actress regarding the new film by David Cronenberg.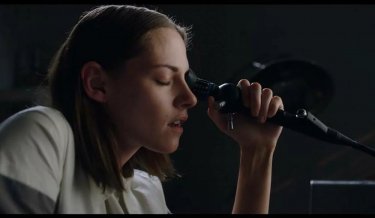 During the press conference of Crimes of the Future by David Cronenberg, film in Competition at the Festival di Cannes 2022, Kristen Stewart he began by revealing that he never understood why some people like to define the cult director's films as "difficult to see"For many cinema lovers, the 75th edition of the Festival began to all intents and purposes only with the screening of the new work by the Canadian master who brings the sci-fi thriller into competition, thus marking his return to the Croisette eight years after Maps to the Stars.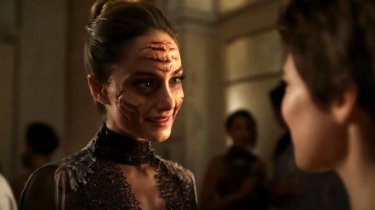 The film, set in a future that seems to be frighteningly close, shows a humanity forced to adapt to a now synthetic world and to a series of physical mutations that alter the body and even the very biological composition of individuals. According to reports, the film upset some viewers during the premiere to the point that, just as Cronenberg himself predicted, several people decided to abandon the screening within the first five minutes.
Is Crimes of the Future too raw and brutal? The word to Kristen Stewart
The beloved actress, who plays an organ donation office worker named Timlin in the film, answered the first question of the conference by opening up about what it felt like when she first came across a film from the movie director: "I know for a fact that the first Cronenberg movie I saw was Crash. I was probably too young to see it, I knew I shouldn't have done it because I was too small and that's exactly why I immediately fell in love with it. I remember that I had no idea what the film was about, I just know that it affected me deeply … who knows, maybe it was a very formative experience for me. "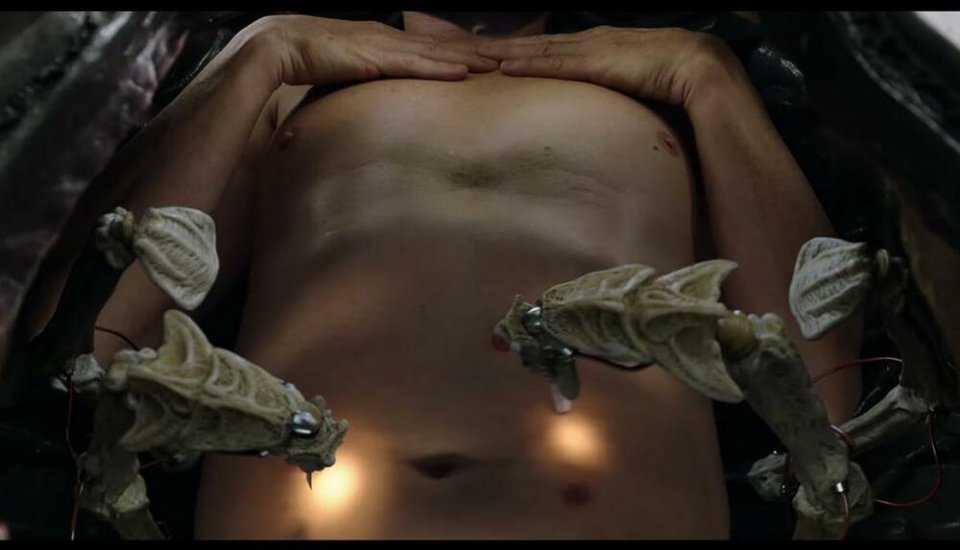 Stewart, integrating Crimes of the Future into her answer, then admirably described her point of view regarding the controversial director's filmography: "Everyone loves to talk about how hard his films are to see and how people, like in this case, drop out of his Cannes screenings, but I've never felt that way. Every single drop of blood, every deformed body, every bruise in Cronenberg's films always leaves me speechless, I have never experienced a repulsive feeling. I believe that everything David does, and I may be dead wrong with that statement, is rooted in a gut longing that reminds us why we are alive. I believe that he is always extremely honest, in a way that allows us to change perspective and see from a different point of view the world we live in and the way we live, which is something very difficult in some cases.. "Interrupting, about their first contact, Kristen Stewart said:"I remember talking on the phone before he miraculously decided to cast me on Crimes of the Future, and I perfectly remember telling him that I had no idea what he was talking about but that I knew we would find out during filming. Seeing it today during the screening I realized that it is so clear and precise, and that it exposes certain aspects of human nature. I love his movies and still can't believe I'm here with him. "
Crimes of the Future, the review: for Cronenberg the insurrection comes from the body
David Cronenberg's career and Viggo Mortensen's speech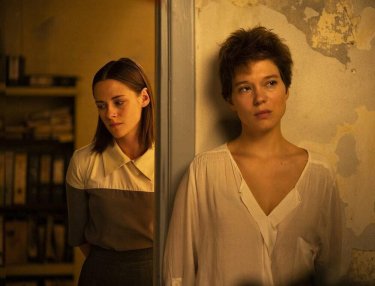 This is not the first time that Cronenberg has tackled issues of this type and, in this regard, the Canadian director explained that each of his films is connected in a certain sense, considering that all his films were born from his own mind: "I know that in all my work there will always be some sort of connection with what I have previously achieved because, in the end, they are all ideas that belong to me, they are all things that come from my nervous system. When I'm in the middle of a production I always pay attention to the actors, I try desperately to improve their performances and to push them to bring out the best using every weapon in my possession. In any case, with great actors like these, it takes very little from a directing point of view, they don't need to be direct and I don't have to bring out my cruel side.. "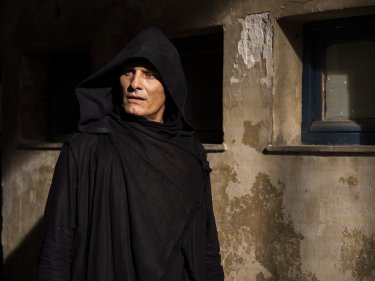 During the press conference, Viggo Mortensen specified that he had worked with the director on four of his film productions and then told the reporters in the room about the genesis of their artistic partnership: "Personally I submitted to his will many years ago, it can be said that I am a 'voluntary slave' in a sense. I remember that when I met him what impressed me was his sense of humor, he was very sarcastic so at first I didn't understand. We were having breakfast and David was offering me a film that I thought was badly written, it was too long … he was doing it with a straight face even though it was really just a test: he was making fun of me. Later I realized that he jokes all the time … this is the fourth time we work together, we are friends first of all, and this great sense of trust makes the job much easier. When everyone on a set already knows each other and there is already mutual trust, the weight of the work decreases considerably. During the shooting of this film all the actors were new, except one, and each of us gravitated around David; he is always very open to all kinds of suggestions, even if he sometimes brutally rejects them, but it is still very useful to have this kind of openness because he makes you feel part of the story, even an unusual story like this. If you feel alone and not part of a group everything becomes much more difficult, feeling part of the narration makes everything easier. "
The best films of Viggo Mortensen
Crimes of the Future and issues concerning the future of mankind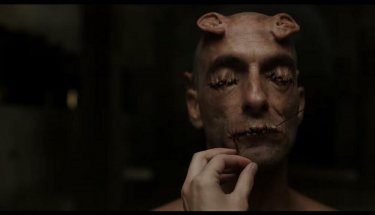 Continuing the conversation, Cronenberg described how, through Crimes of the Future, he tried to talk about a series of terrifying themes that loom over the future of the human being: "In a sense, without staying out of the political sphere, we can of slavery and who the actual owners of our body are. I wrote this script twenty years ago but even then you could feel in the air that these things were coming, it is a constant in history that somewhere in the world there are governments that want to control people's bodies and by this I also mean to freedom of expression. Twenty years ago no one was talking about microplastics and now we know that 80% of people have a percentage of microplastics in their bloodstream and their flesh. The satire of the film suggests that perhaps instead of cleaning the ocean of plastic and the bodies of millions of people of microplastics the alternative will be to eat it directly. There is a veil of truth behind all this as recently some scientists are experimenting with a type of edible plastic, taking a cue from some single-celled microorganisms that are able to eat it and live normally, consequently if it is possible for them it is possible. even for humans. "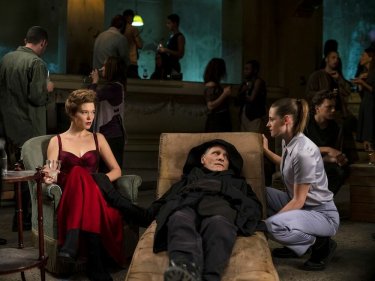 Finally, David Cronenberg explained that politics plays a fundamental role in all his works, voluntarily or involuntarily: "I have expressed this concept before: in Canada we think that in the United States everyone is completely out of their minds, it is difficult to believe that certain people in charge have the audacity and the possibility to speak in certain terms and yet they are able to do so. We live in a very strange age, we hear constantly about Ukraine and Russia but at the same time at the southern border of our country we perceive vibrations that are strangely similar. The film is not overly political but to me all art is inherently political."