The film will be released in US theaters starting June 10.
Cronenberg's fans looked forward to this moment with great anxiety. After eight years (Maps to the Stars is from 2014) on Master of Body Horror returns to the cinemaor at least in the US, starting June 10 with Crimes of the Futurea film that will be presented at the Cannes Film Festival and which can boast a cast that includes among others Viggo Mortensen, Léa Seydoux and Kristen Stewart. For the occasion, the NEON production company has decided to share the official poster of the film. You can see it directly below.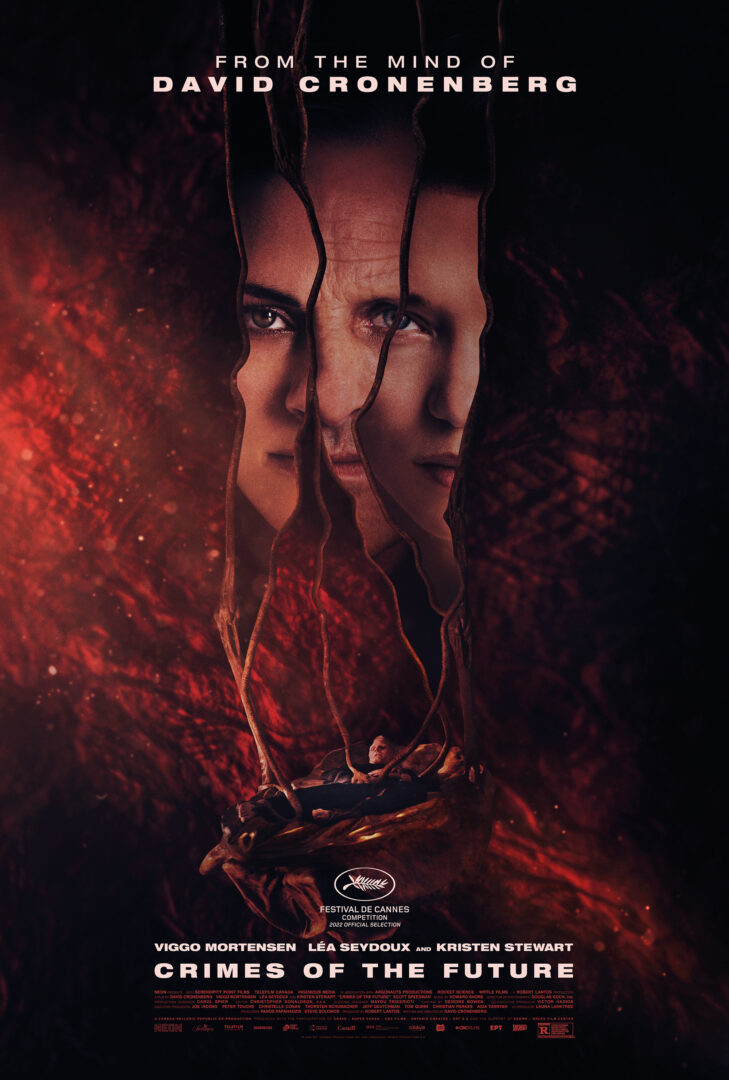 What is it about Crimes of the FutureCronenberg's new film?
According to the synopsis of the film we discover that
As the human species adapts to the synthetic environment, the body goes through new transformations and mutations. With his partner Caprice (Léa Seydoux), Saul Tenser (Viggo Mortensen), a celebrated artist, publicly shows the metamorphoses of his organs in avant-garde performances. Timlin (Kristen Stewart), a National Organ Registry investigator, obsessively tracks their movements, just as she peeps into a mysterious group. Her mission? Using Saul's fame to explain the next stage of human evolution.
In the words of David Cronenberg, "Crimes of the Future is a meditation on human evolution… on the ways in which we had to take control of the evolutionary process because we have created such powerful environments that did not exist before. These are things I've done in the past. The fans they will see important references to other scenes and other moments in my films. There is a continuity in my understanding of technology connected to the human body. Technology is always an extension of the human bodyeven when it appears to be truly mechanical and non-human". The director also recently said that he expects many people to leave the theater during the film's first screening in Cannes (even within the first five minutes) and that he sees it as a very special moment.
Read also Crimes of the Future: new trailer for David Cronenberg's film released