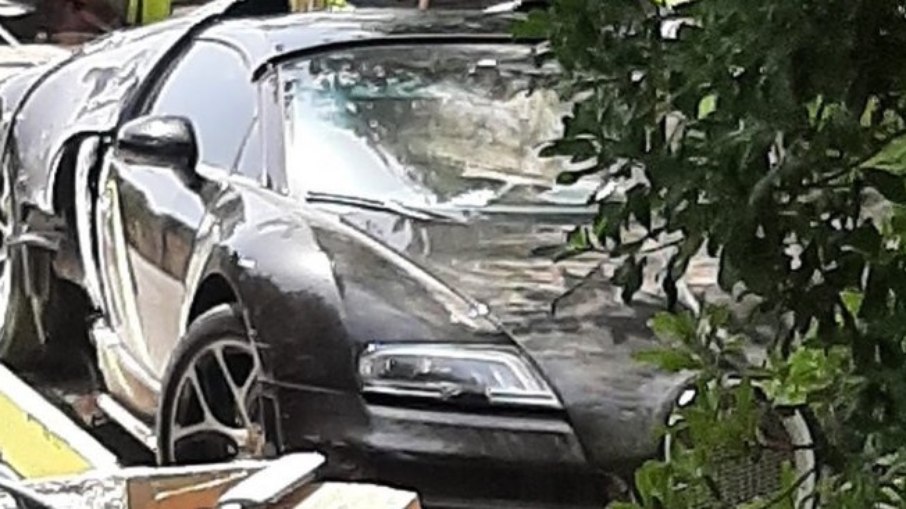 Last Monday, one of the employees of Cristiano Ronaldo
suffered an accident with the Bugatti Veyron Grand Sport Vitesse, valued at more than 2.1 million euros (R$ 10 million) and recently purchased by the player.
The collision of the vehicle against a wall of a property, occurred in an urbanization of Bunyola, in Mallorca, close to where Cristiano Ronaldo
enjoy your vacation. Fortunately, there were no injuries, however, the accident caused a lot of inconvenience to the resident and almost killed the property's dog.
"With the blow my hydrometer was ripped off and since then I haven't been able to have a normal life in the house. The door flew off and they also knocked down two concrete columns," said the victim, who experienced moments of anguish for the health of her dog, who usually waits for him in the area where the car crashed.
(See below the collection of cars from Cristiano Ronaldo
)
"I thought they had killed him. When I entered I saw him trembling with fear and far from the entrance", adds the property owner, who revealed that he had visited the luxurious holiday retreat of Cristiano Ronaldo
to ask for explanations.
From the player he received the guarantee and a firm position: he will be reimbursed for everything.
"I had to wait a long time for the door to open, but I found a very polite man and woman. In the name of Cristiano Ronaldo
, they promised to pay all damages caused by Bugatti. They told me to pack everything and send the bills", confirms the owner.
Thus, as reported by the Mallorcan media, the person affected will contact the insurance he has taken out on his home to repair the damage while he waits for Cristiano Ronaldo
who this week also became an attraction on the networks after dancing to a famous Brazilian song on TikTok, keep your word and pay the damages.