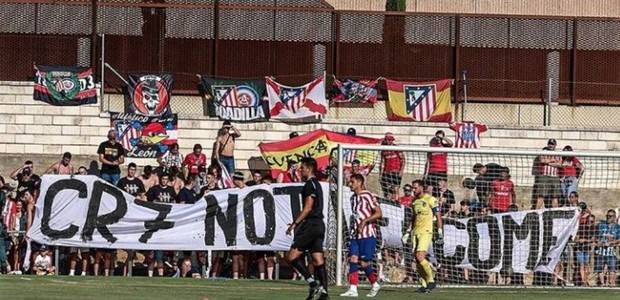 Information about the possible output of Cristiano Ronaldo of Manchester United has generated several speculations about what the player's fate will be. One of the possible clubs would be Atletico Madrid. However, the fans' reaction to the arrival of the former Real Madrid star was not positive.
During a friendly against Numancia this week, fans displayed a banner written in English: "CR7 is not welcome". In the same game, another banner was displayed, showing a red circle around the Portuguese nickname.
An Instagram account made a montage with the photo of the banner of the Atlético de Madrid fans along with the player's own photo, and it was replicated on social networks. In the publication, Cristiano Ronaldo reacted with some laughing emojis.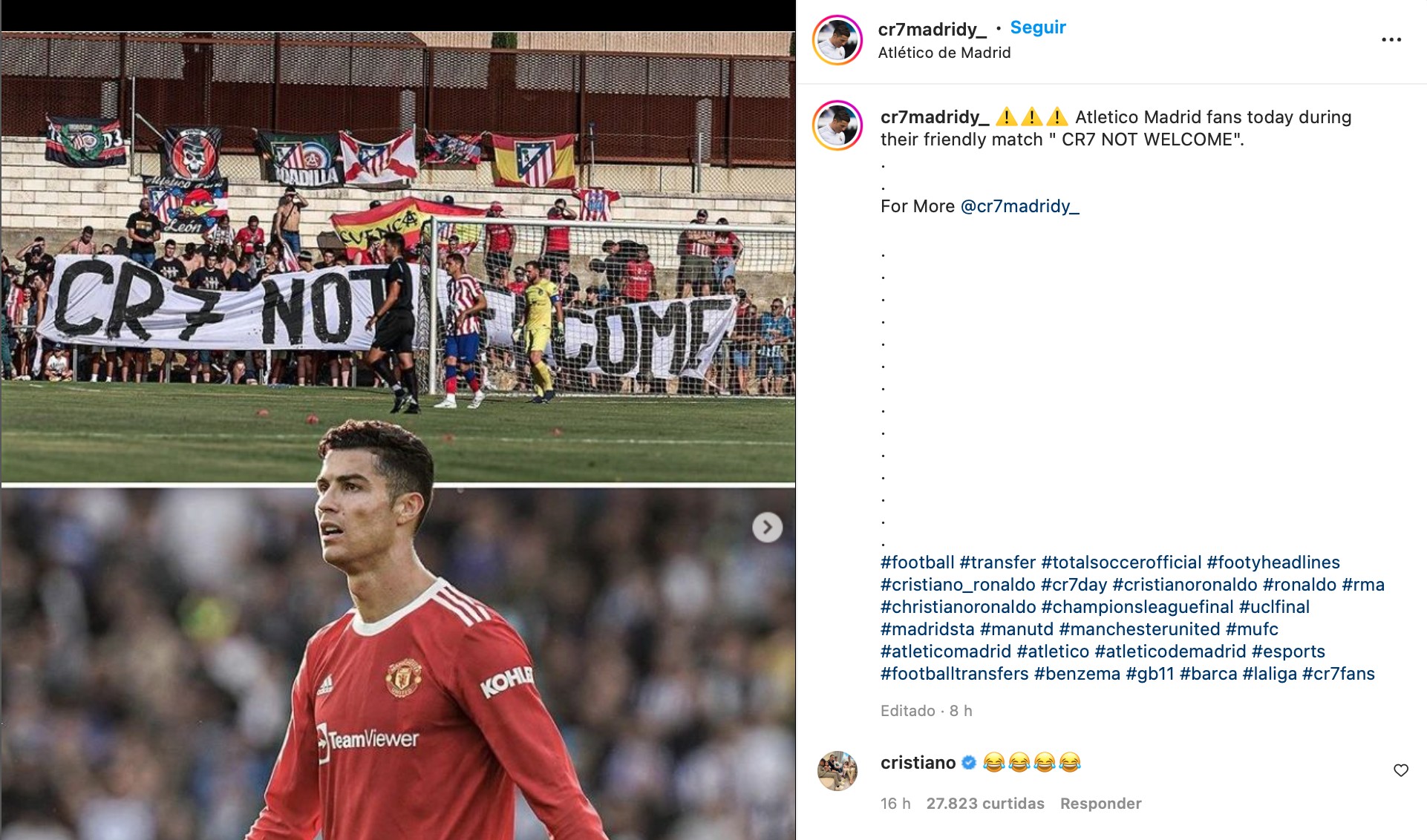 According to the journal The Sun, Cristiano had a meeting with his agent, Jorge Mendes, and told his current team, Manchester United, that he has an offer from a rival club, and made a request that they put a price on his departure.
What will be the fate of Portuguese?