Trained in television, the actor Darren Criss he has been able to reinvent himself through ever-changing roles, finally reaching such a maturity that has allowed him to obtain some prestigious awards. To date he is one of the leading faces of the small screen, but he seems ready to expand his horizons and his popularity in other formats as well. Here are 10 things you didn't know about Darren Criss.
Darren Criss: TV series and movies
10. He starred in famous TV series. The actor gets his first notoriety by acting in some episodes of the series Eastwick, to then become famous thanks to the series glee, where he played Blaine Anderson from 2010 to 2015. Later, he continues to gain fame by starring in a few episodes of the fifth season of American Horror Story (2015), to then also appear in Supergirl (2017), with Melissa Benoist and The Flash (2017), with Grant Gustin. In 2018 he achieved particular success thanks to the role of Andrew Cunanan in the second season of American Crime Storywhere she plays alongside the actors Edgar Ramirez and Penelope Cruz. In 2020 she is instead in the cast of the Netflix series Hollywood as Raymond.
9. He has taken part in cinema films. The actor's film career is less rich, but over the years he has seen him appear in some well-known films. Among these are numbered Glee: The 3D Concert Movie (2011) e Imogene – The misadventures of a New Yorker (2012), where he stars alongside actresses Kristen Wiig, Annette Bening and Natasha Lyonne. She returns to the big screen in 2019 with the war film Midwaywith protagonists Ed Skrein and Dennis Quaid.
8. He is also a voice actor. Over the years Criss has also distinguished himself for his activity as a voice actor. In particular, he is known for lending his voice to the English versions of the films The wind rises (2013) e The story of the shining princess (2013), both produced by Studio Ghibli. From 2014 to 2017 he was then the voice of Sideswipe in the animated series Transformers: Robots in Disguise.
Darren Criss is on Instagram
7. Has a personal account. The actor is present on the social network Instagram with a profile followed by 2.8 million people. Within this he usually shares numerous promotional images or videos of his most recent projects as an interpreter. However, there are also some of his curiosities or photographs taken in moments of daily leisure, often in the company of friends.
Darren Criss and Mia Swier
6. He is married. In February 2019, the actor announces the wedding with Mia Swier, producer and screenwriter, with whom he had been in a relationship for over seven years. In 2018, through her Instagram profile, she had in fact announced her official engagement. The two staged a private ceremony in New Orleans, which was attended by close friends and colleagues.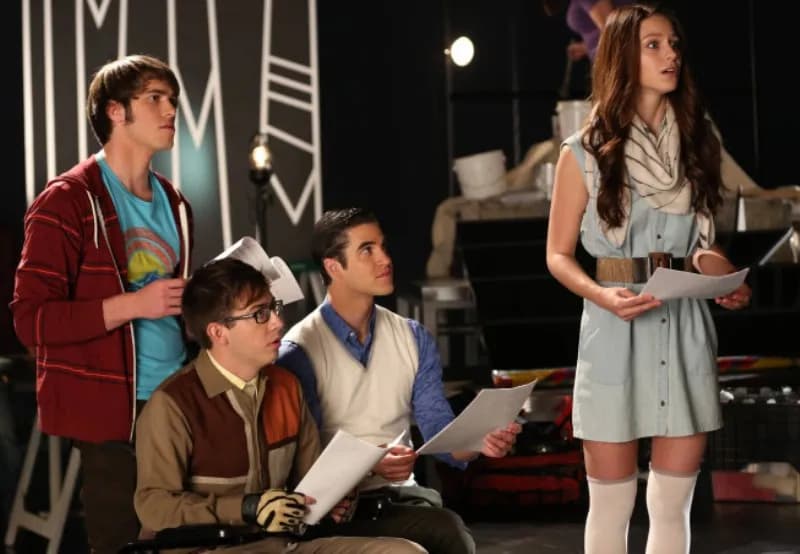 Darren Criss on Glee
5. He got the role through a special audition. For the role of Blaine in glee a nationwide hearing was called. Everyone could participate by sending a video where they performed with some musical pieces and a recited piece. The actor was finally recalled and obtained the role, judged the best among the proposed candidates.
4. He considers himself different from his character. Often for the actors certain roles can be disadvantageous, as the spectators continue to identify them with them. Criss said he didn't have this fear though, as he considers himself very different from his character. This diversity, exhibited both in terms of character and aesthetics, allows him not to give way to future associations with the character of Blaine, distinguishing himself instead for other characteristics.
Darren Criss in The Assassination of Gianni Versace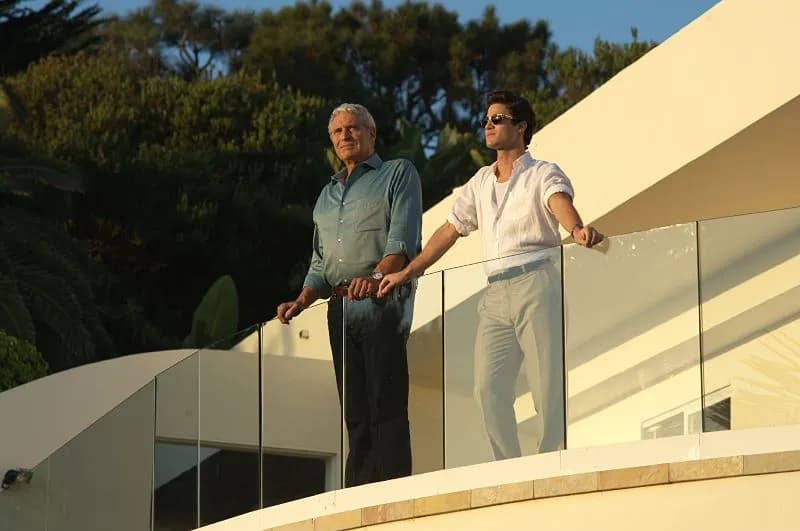 3. Starred in the well-known television season. The actor participates in the series American Crime Story, and especially in the second season, dedicated to the murder of Gianni Versace. Here the actor played the role of Andrew Cunanan, known for being the killer of the famous designer.
2. He has achieved important awards. For his performance in the series the actor was particularly praised. He went on to win prestigious accolades such as an Emmy Award and a Golden Globe for Outstanding Lead Actor in a Limited Series. He also became the first actor of Filipino descent to win a Globe, which allowed him to prove that diversity in television is possible.
Darren Criss: age and height
1. Darren Criss was born in San FranciscoCalifornia, United States, February 5, 1987. The actor is 173 centimeters tall overall.
Source: IMDb