Luigi Di Biagioformerly of Inter And Romegave an interview for The Gazzetta dello Sport in view of tomorrow's match between the two teams.
On Inzaghi and Mourinho who have the obligation to win:
"Very delicate race for both, despite being at the beginning of the season: no one can afford to lose given the difficulties of the last period".
On Inter's difficulties:
"Seen from the outside, it would seem to have lost certainty and this leads you to be more cautious, to limit yourself to the homework. It is no longer the team that last year showed the best football in Serie A for months, it started again along the lines of that February that cost him the Scudetto. Then it was the defeat in the derby that made the certainties collapse, today I don't know. But a spark is enough because he has everything to be a title: depth of the squad, quality in the players and in the coach ".
To whom would you entrust the role of Brozovic given his absence for a month:
"In Asllani, without a doubt. By characteristics and because it was a targeted investment of the club. He has everything to play in that role: personality, geometry, football on the long side. He is different from Brozo, perhaps he even has something more in the vision of the game, something is missing in terms of continuity and balance ".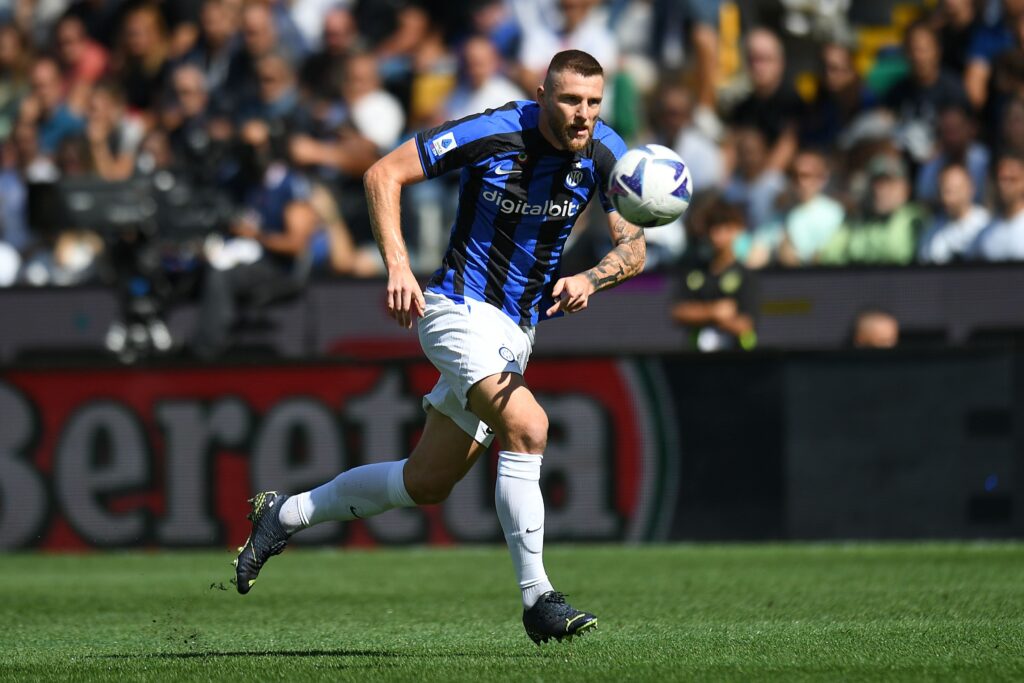 On Lukaku's absence:
"Romelu is very important but he must be physically well: if he is not at 100%, he becomes a" normal "player. We have not yet seen him as brilliant as 2 years ago, the last few months at Chelsea have conditioned him ".
On too many goals scored by the Nerazzurri:
"It's a surprising thing, sometimes he concedes goals in a banal way. Last year he didn't suffer because he accepted to defend himself with the clarity of the great team. Today at the first trouble he loses confidence ".
On Mourinho's absence:
"For the beauty of the match, he didn't want to. Roma are a strange team, last year they didn't play very good football but they constantly grew in personality, in knowing how to be a team, in the desire to fight and suffer. The mentality that brought Mou makes a difference. Like the quality of Dybala, Zaniolo and Pellegrini ".
On the partrita you expect:
"Inter will have a strong start, play at home and want to redeem themselves. But watch out for Rome, which when it leaves slyly then punishes you at the first opportunity. The difference is made by the great players: Lautaro and Dybala are candidates to finish on the cover ".
Giacomo Pio Impastato