posted on 05/12/2022 11:29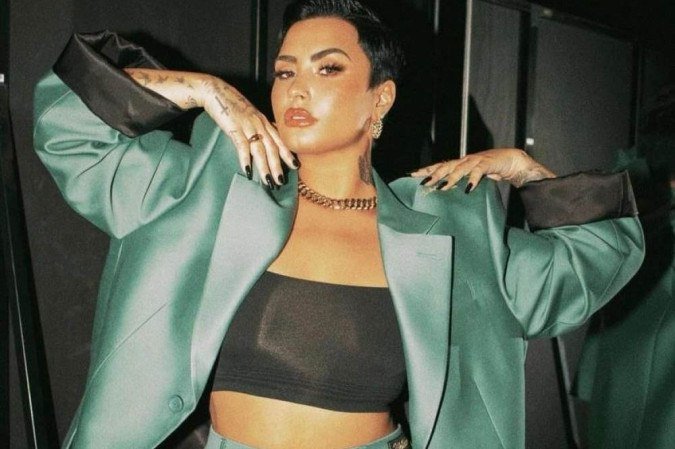 Demi Lovato also talked about the song in her Instagram stories – (Credit: Playback/Instagram)
The singer Demi Lovato, who will be at Rock in Rio 2022, announced the end of her pop era and the return to rock n roll. The artist, who identifies as non-binary, has released a 40-second preview of the track bones in Instagram stories. The track is expected to compose his new album, which still has no release date.
Check out the preview:
Check out the full preview of "Bones", a new track released by Demi Lovato on her Instagram story. pic.twitter.com/vEnxidqiW4

— DLBR Media (@dlbrmedia) May 6, 2022
Still in the stories, Demi shared a text in which she says she is proud of her new project. She still claims to be thrilled that it's her "best album" to date. "Getting emotional listening to my new album because I'm so proud of it. It's absolutely my best [álbum] until now and it represents me a lot, where I started and who I am today", says the singer.
"Yesterday I posted a song called happy ending and even though I wrote it in an incredibly dark time, I'm so grateful that I'm not in that low, cold, lonely place anymore… I'm sure that no matter what happens in my life… my happy ending is never having to fall into old habits again. I can't wait for everyone to hear it. Love you all."
Lovato's latest work is Dancing with the devil…the art of starting overwhich was made available in April 2021. The project arrived on platforms along with the YouTube Music documentary of the same name, which exposed difficult moments in the artist's trajectory.